Whether we watched Barbie or Oppenheimer over the weekend, surely we couldn't stop talking about Barbie's promotions.
It's like their marketing team never went to sleep. 🤯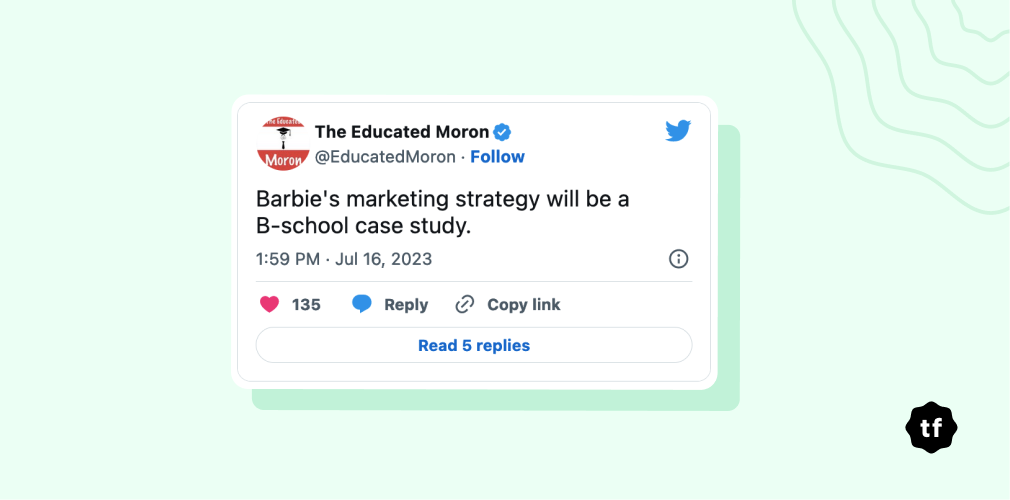 From the Barbie-themed DreamHouse Airbnb in Malibu to brand collaborations, including Fossil, Krispy Kreme, Nyx Cosmetics, Aldo, Gap, and even Xbox, Barbie promotions — as the internet claims — are getting out of hand.
How does one erase Barbie from their mind when they see it everywhere?
👉 Check out: *Barbie* brand collaborations the internet can't stop talking about
For instance, if you Google the names of Barbie's cast and crew, here's what you'll see. 👇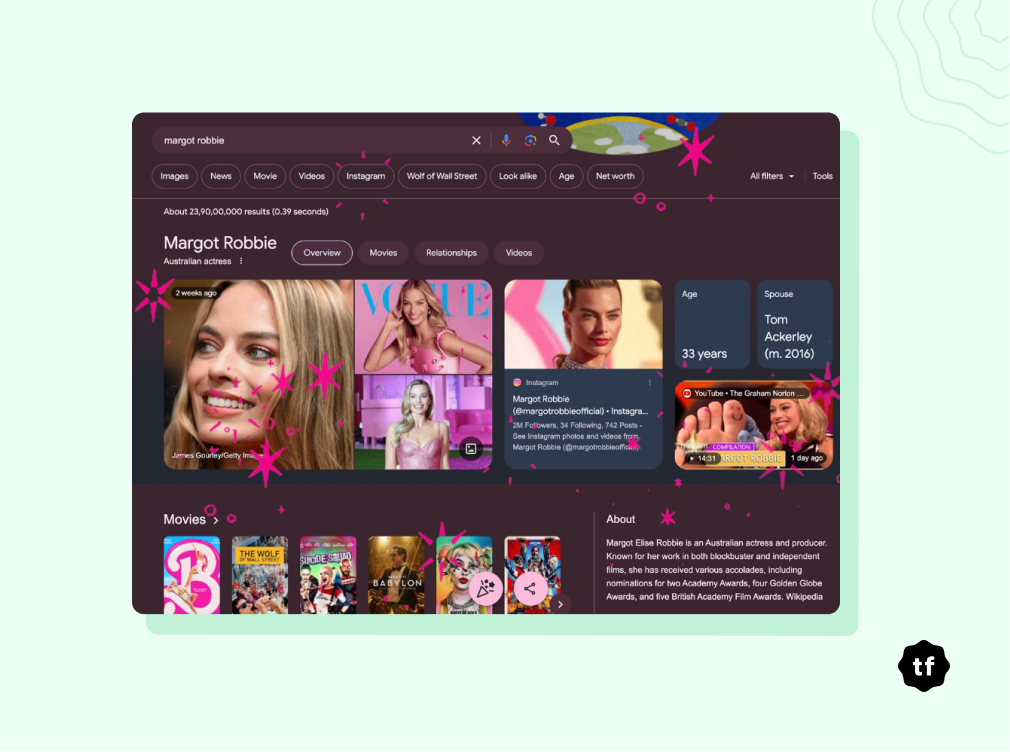 How We're All Living In the Barbie World
Let's talk basics first.
Greta Gerwig has been teasing the internet about Barbie since the pandemic. I'm a fan of her work — and of course, there's Noah Baumbach on the writing side. The cast and crew are great enough to drag you the screens, and the thing about Barbie dolls is they've always sparked a conversation — perhaps even a controversy. While Barbie dolls played a vital role in my childhood, I'll not sugarcoat it — the dolls are known for setting unrealistic standards for a woman's body. In the 1960s, Mattel released a Barbie that carried a tiny book that said Don't Eat (well, to lose weight).
So, obviously I wanted to see how Greta would portray Barbie.
Internet users have been wondering if this will be a satire on Barbie, but a Time interview said, "I played with dolls too long. I was still doing it in junior high. Kids were drinking, and I was playing with dolls. My mom wasn't a fan of Barbie for feminist reasons. She went through the '60s and was like, 'What did we do all this for?'"
All About the Social Noise
Ever since the trailer dropped, TikTokers have been trying to recreate the iconic shot of Robbie walking in stilettos. And, of course, the soundtracks will include Dua Lipa, Tame Impala, Nicki Minaj, Ice Spice etc. Despite the amazing star cast and soundtracks, the Barbie team hasn't left marketing to fate. All it took were pink billboards to attract people — nobody truly anticipated the collaborations they would soon unleash.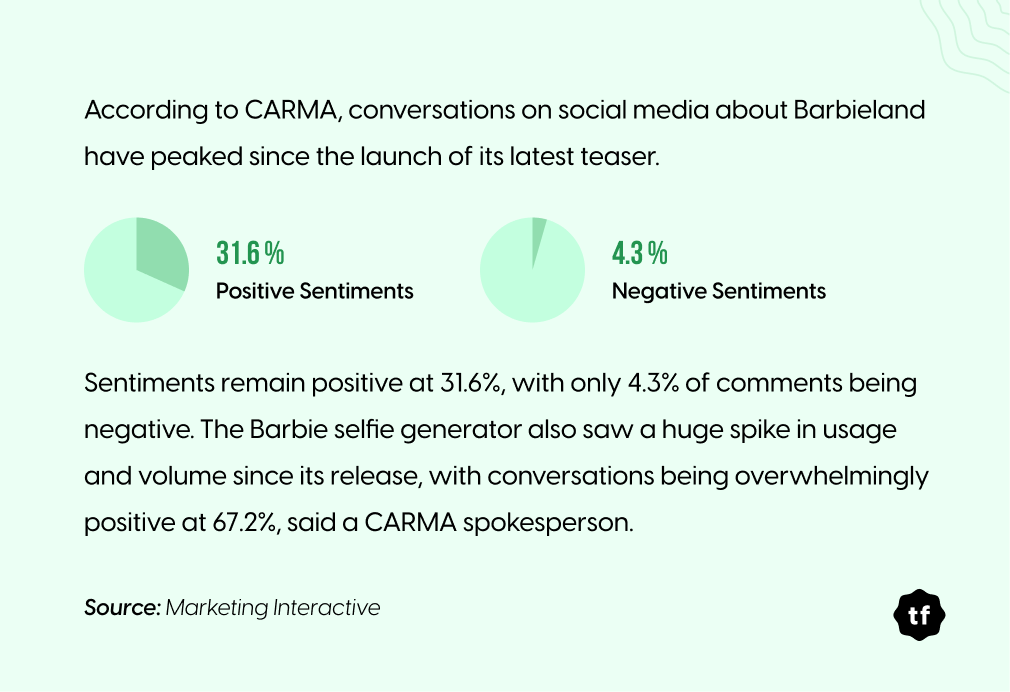 But there's something for everyone with the team closing upto 100 brand partnerships.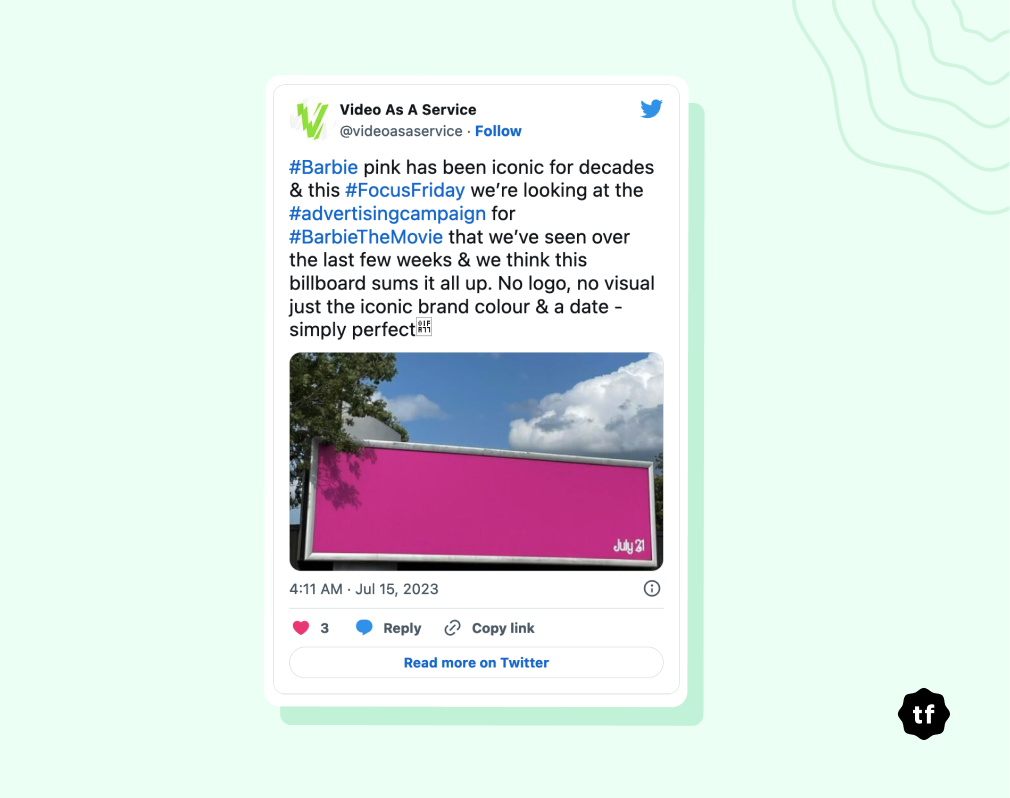 I'm not kidding as I see my friends shopping for Barbie merchandise from Aldo and Fossil, all the while eyeing the Crocs, a collab that dropped on July 11.
What obviously took the internet by storm is the Malibu DreamHouse; the official announcement by Airbnb said, "While everyone's favorite doll makes her live-action film debut in BARBIE, Ken (played by Ryan Gosling) is handing over the keys and hosting an overnight stay in the newly renovated and iconic Malibu DreamHouse. Barbie is everything, and he's always been "Just Ken" – until now! Ken has revamped part of Barbie's Malibu DreamHouse with everything he loves (rollerblading, anyone?)."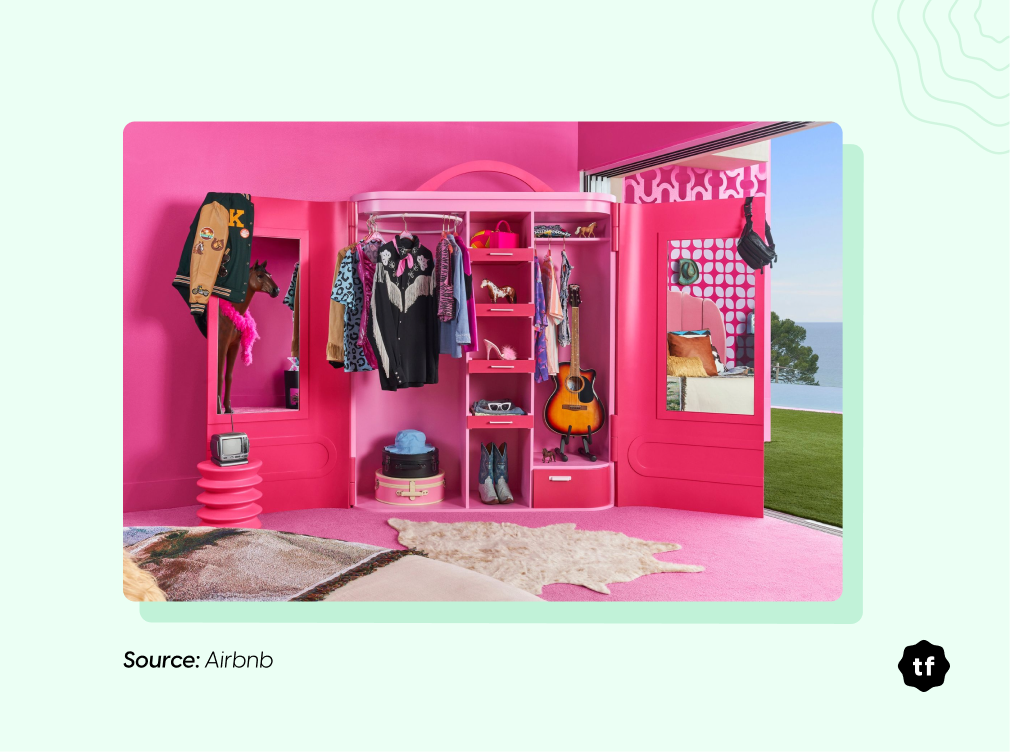 This Airbnb chose two lucky guests to stay over at the mansion on July 21 and 22; the description also mentioned: In celebration of BARBIE hitting theaters on July 21, and to honor girls' empowerment, Airbnb will make a one-time donation to Save the Children.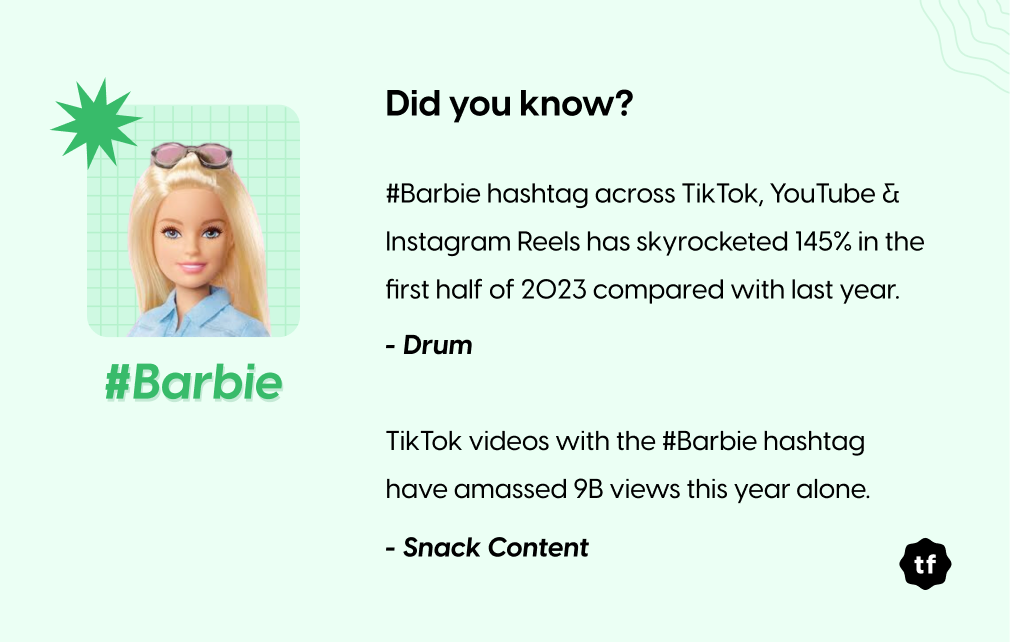 Throughout the marketing campaigns, Barbie maintained certain mystery, though — we barely hear anything about the plot or the sub-plot. All the collaborations and promotions were about hyping Barbie or hot pink merchandise.
It's like you couldn't figure out Barbie till you watched it; which makes you wonder: how in the world have they maintained this mystery while planning hundreds of collaborations and promotions?
During the promotions, Robbie said, "If you love Barbie, you're going to love it, if you hate Barbie, you're going to love it. But if you just like a good movie, you're going to love it." And whether you loved it or not, I'm sure your eyes and ears were fully immersed in all things Barbie.
This just proves that good content can be marketed even without giving a lot away. Besides, if there's one thing that both Barbie and Oppenheimer have proved, it's that great stuff can bring people together and foster a community like never before.
And whether you wore pink, grey or done both — I'm sure you've laughed, clapped, and cried with a hundreds of strangers in a theatre. If this isn't magic, I don't know what is. 🤩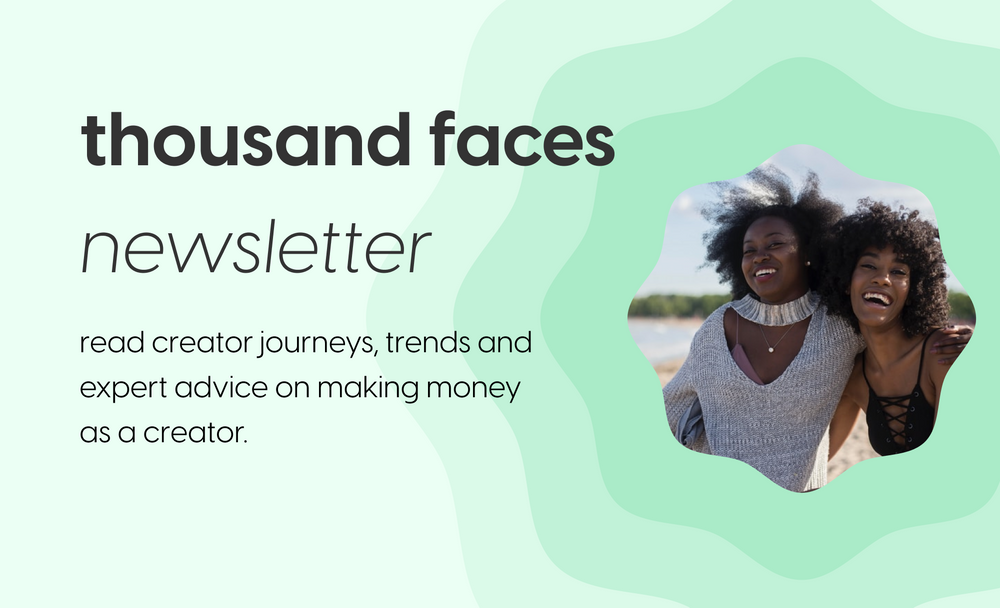 Thousand Faces Club - Newsletter
A biweekly newsletter on creator economy
Subscribe to newsletter