Hey, folks! 👋
How's it going? We, for one, are experiencing FOMO looking at everyone's beach photos on Instagram. Is everyone at the beach? Are you reading this from beach? 🤩
Send us your vacay photos, but only after going through our weekly round-up of updates.
In today's Going Solo
Friday advice: Tom Kelley on genius ideas
Discover a new creator: One Take for all things movies & pop culture
News that caught our eye: X to charge all users?
Stuff worth watching: Is JiDion banned for forever?
---
Tom Kelley on Genius Ideas
Known for the books Creative Confidence, The Art of Innovation, and The Ten Faces of Innovation — Tom Kelley'swriting urges you to put your raw creations out there. He is a writer and innovation speaker who inspires thousands of leaders and beginners.
These lines from Creative Confidence remind us how it takes several misfires and hurdles to make one genius idea work. 👇🏼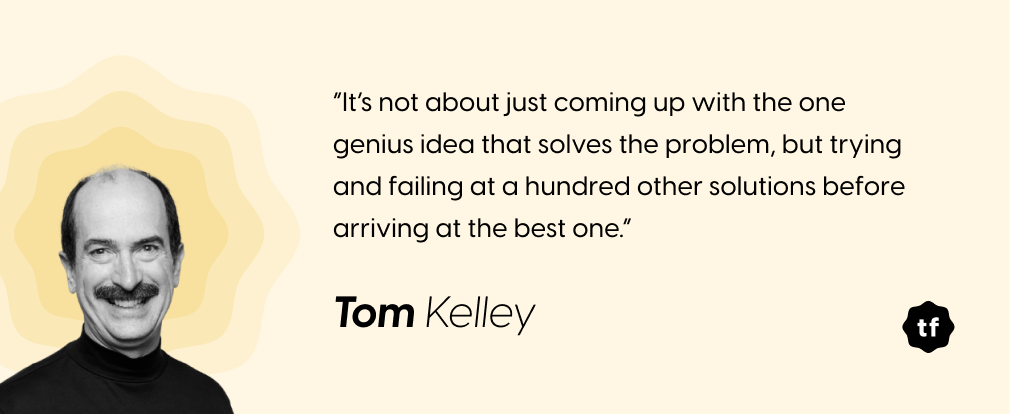 👉 Check out the book here.
---
Love Movies & All Things Pop Culture?
This YouTube channel is for you! ✨
One Take has about 126K followers on YouTube, and whether you're looking for movie reviews or an analysis of your favorite show's ending — this channel deep dives into it. Interestingly enough, we spotted a 5-hour-long video on the channel, that comprehensively covers MCU characters.
We discovered this channel when we stumbled upon The Menu's review, but couldn't stop watching the other videos.
Check out one of the videos here. 👇
---
Looks Like Musk Wants to Charge You for Using X
Have you all watched Elon Musk's interview with Israeli Prime Minister Benjamin Netanyahu? If you have, you already know how Musk feels about monetizing X.
Social Media Today reports that in a question about battling bots, Musk said, "The single most important reason that we're moving to having a small monthly payment for use of the X system is that it's the only way I can think of to combat vast armies of bots. Because a bot costs a fraction of a penny, or a tenth of a penny, but if somebody even has to pay a few dollars or something, some minor amount, the effective cost of bots is very high, and then you also have to get a new payment method every time you have a new bot."
During the interview, Musk has maintained X will offer various tiers of subscription, including a cheaper alternative for users to continue accessing the platform. While bigger brands and creators dependent on the platform might pay for the subscription, it can be a disaster considering their followers and fans might not pay for accessing X.
What do you think about this?
Read more about this. 👇
---
Is JiDion Banned Forever? — Thousand Faces Club
Well, here's a video essay from us! 🤓
In our latest Creator Deep Dive, our hosts, Shubham Tiwari and Shreevar Chhotaria, talk about the prankster creator and streamer JiDion.
Banned by Wimbledon, NBA, Twitch, and Walmarts — JiDion is known for his pranks, which garnered cult following.
What do we think about his content and is he banned forever? Watch our podcast to find out more details.👇
---
🔥 Brewing Hot
Long-form content is surely the future. Electrify raises $85M and intends to acquire some YouTube channels creating long-form content. Read more about it here.
What do we know about VTubers? Watch our Reel on it here.
---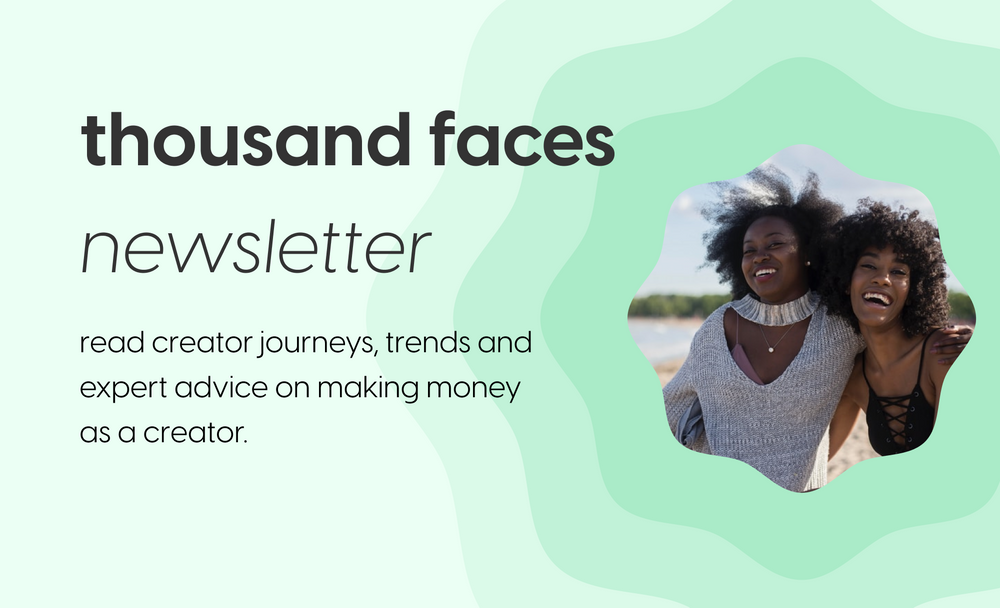 Thousand Faces Club - Newsletter
A biweekly newsletter on creator economy
Subscribe to newsletter