Well, this has been an eventful week! ✨
Grapevine has it that TikTok is launching a GPT-powered chatbot..does this news excite you?
At this point, we're like: bring it on! Everything GPT, bring it on.
More about it in today's newsletter. 👇
Quote of the week: Josh Linkner on disruptors
News that caught our eye: TikTok is working on a GPT-powered chatbot
Meet the influencer by Rest of World: How Tayo Aina is making a difference
---
Why Disruptors Are Change Makers
Entrepreneur and writer of Big Little Breakthroughs, Disciplined Dreaming, Josh Linkner, is all about inspiring individuals to achieve their human potential. His keynotes are about finding frameworks for innovation and driving results without burning oneself out.
Here's what he says about disruptors (which we think applies to all creators beating against the shore).👇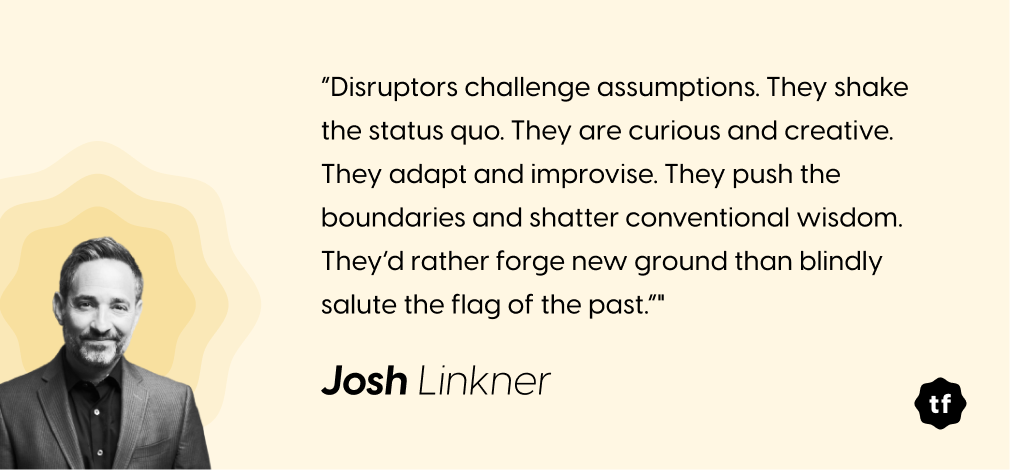 Discover more about Josh here.
---
TikTok to Launch a GPT-powered Chatbot
This is just getting so interesting! 🔥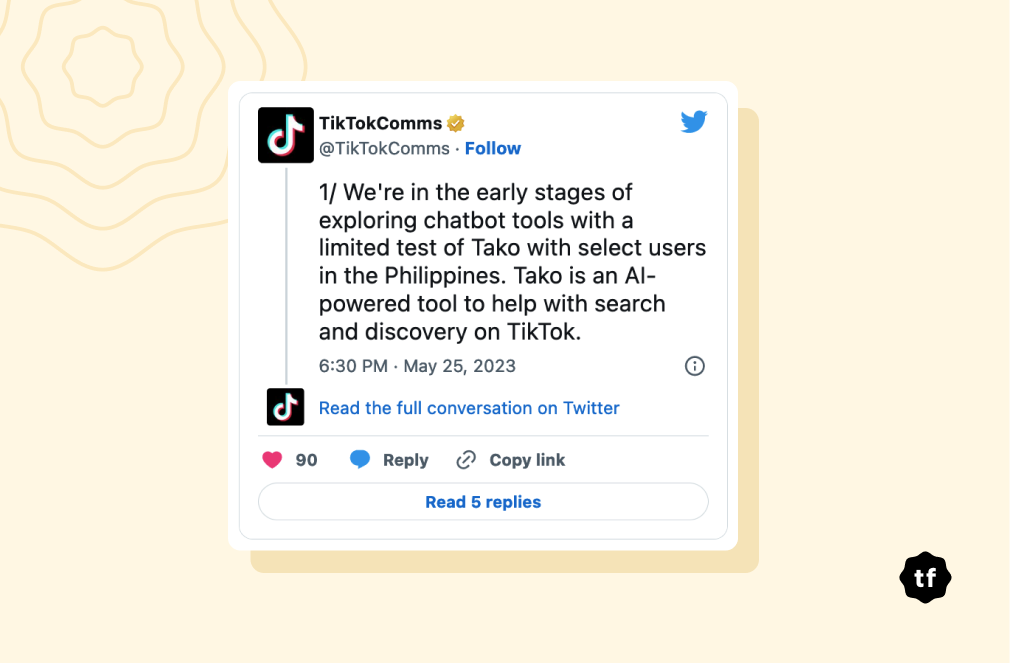 This chatbot is named as Tako, and it's still in testing. Tako will pretty much be your content discovery assistant — meaning, it'll answer all your questions related to the video you're watching.
According to TechCrunch, "The bot was discovered being publicly tested by app intelligence firm Watchful.ai, and TikTok confirmed the tests are now live."
The same article also states that the bot will not appear on minors' accounts.
Read more about it here. 👇
---
This Nigerian YouTuber Is Making a Difference With His Stories - Rest of World
Nigerian YouTuber Tayo Aina has about 604K subscribers and travels across Nigeria, documenting people and places. He says he shares stories that matter.
Rest of World did a feature with him, talking about his journey: from being an Uber driver to starting a YouTube channel.
It carries a conversation with Tayo, and what he plans to achieve in the future. Read the entire conversation. 👇
---
🔥 What Else Is Brewing?
For the Pride Month, TikTok has planned quite a bit. Check out the updates here.
Is Crunch Labs hosting a summer camp? Gosh, we wish we were kids! Check out the announcement here.
Chipotle is really going big with its Super Ultra Combo Week. They've partnered with 89 influencers for this. Read more about it here.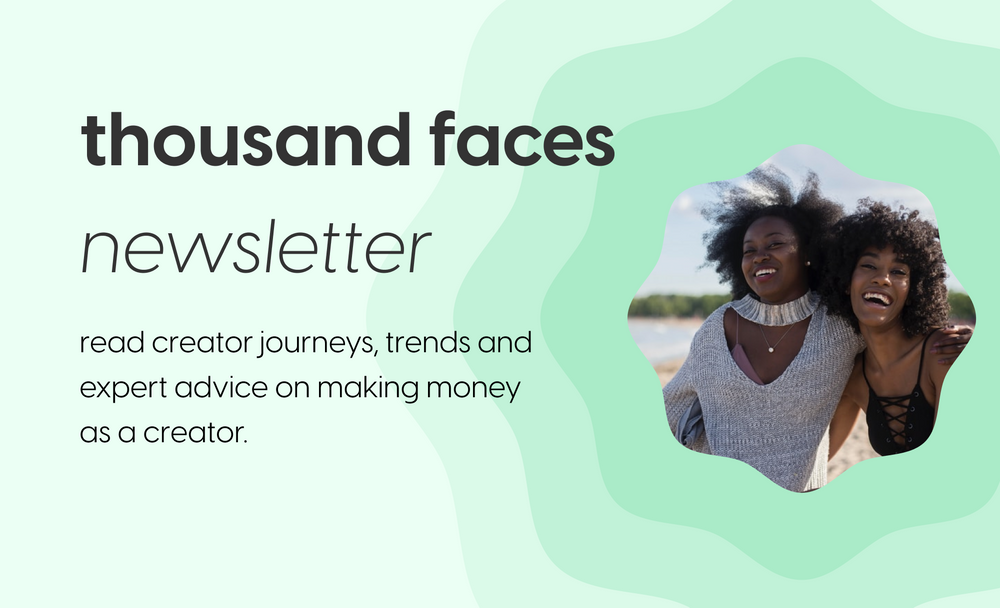 Thousand Faces Club - Newsletter
A biweekly newsletter on creator economy
Subscribe to newsletter