I mean at this point, it's not really a question anymore. 🤷‍♀️
According to Insider Intelligence's report (2023), about one-third (32%) of Gen Z admit to shopping online at least once per day, and these purchases are driven by #TikTokMadeMeBuyIt — a hashtag that has over 48.6B views and counting.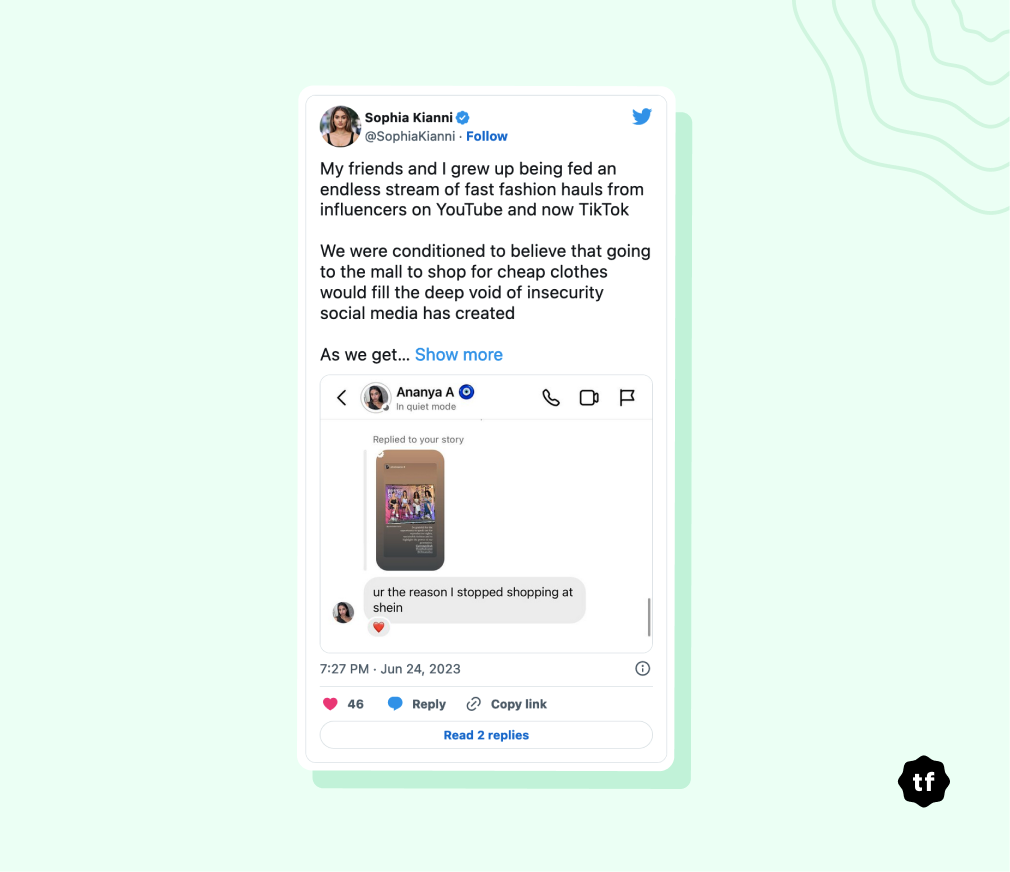 Why is she discussing this topic, and hasn't enough been said about it? — if this question is lurking in your mind, let me assure you not enough is said!
In June, TikTok has announced its experimenting with an ecommerce in-app product, Trendy Beat. This in-app feature will sell trending products that TikTok either manufactures or acquires.
TechCrunch says, "The new feature sees TikTok looking to challenge retail companies like Amazon and Shein, as it indicates a shift from TikTok's current e-commerce strategy, which is mainly represented through its TikTok Shop marketplace. With TikTok Shop, the company allows brands to sell their products directly within the app, but with this new feature, TikTok would be selling its own products."
Read the entire feature. 👇
How Bad Is the Scene?
Quite bad!
Even at the cost of sounding like a gloom-monger, there's no coming back from this irrevocable damage.
Social media leads to impulsive shopping; the things we don't need are added to carts every minute, and micro trends change monthly. While dark academia is trending one month, another month, it's cottage core aesthetics. It shouldn't come as a surprise that internet users are shopping for fads whenever a new micro trend emerges. Instead of the four seasons, fashion today witnesses 50 seasons, thanks to these micro trends.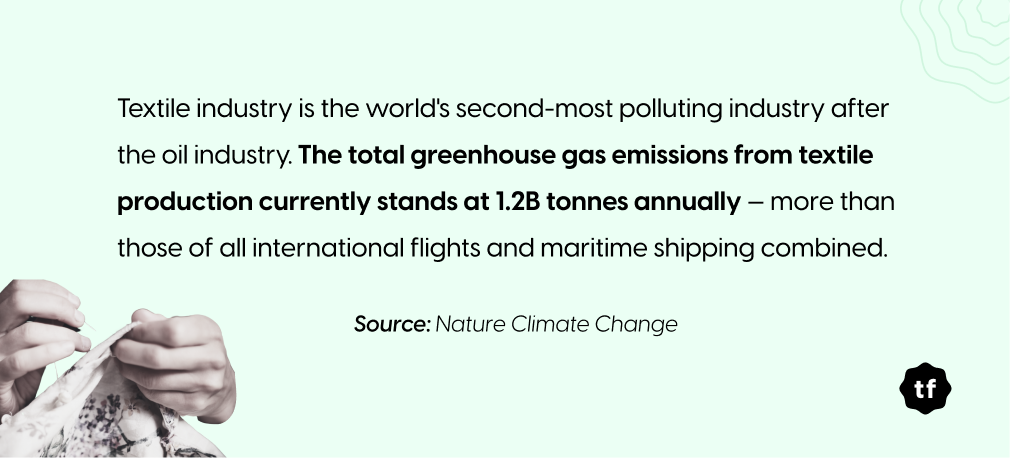 👉 Read: Letter from gen Z: TikTok has a fast fashion problem by The Drum
Labels like Gucci, North Face, and Balenciaga have been tweaking their marketing strategy to cater to younger demographics. We'll find them more on TikTok and less in luxury magazines.
Brands are working with influencers to push trends that will require..well, more shopping. And what happens when you don't? A common notion is that you don't get to participate in a trend, be relevant, or be a part of a community participating in these trends. Unlike Pinterest, which enables building thoughtful mood boards and slow consumption, TikTok and Instagram incite FOMO.
According to MDPI, internet celebrities and influencers influence impulse shopping. Web Tribunal says, "The most important factor in the influence of internet celebrities is social distance, which achieves the effect (of increasing the sales of luxury goods) by increasing trust."
While millennials spend more on luxury goods and partake in impulsive shopping, it's Gen Z which sets the tone for trends. A style is in only if the Gen Z think it's in!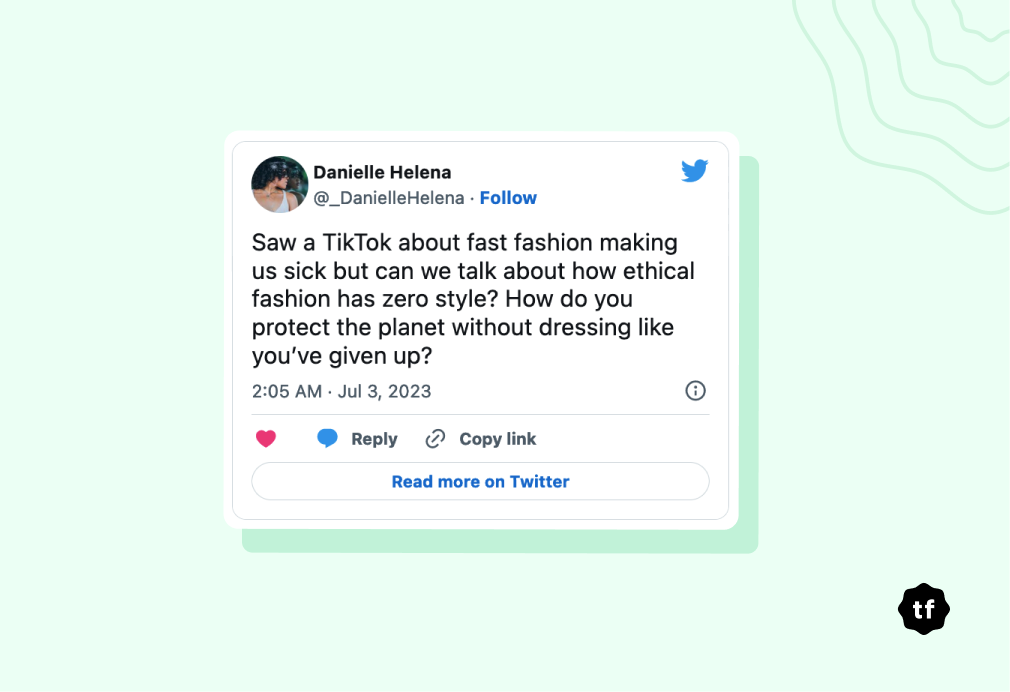 👉 Read: It's Gen Z's World, And We're Just Living In Itby Rex Woodbury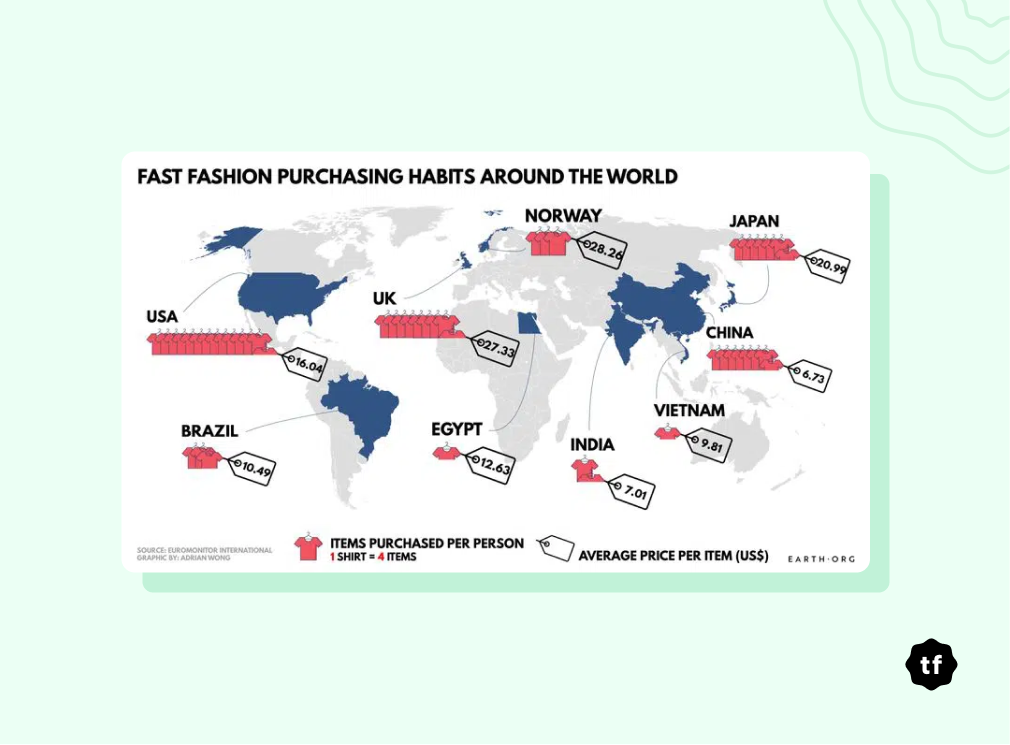 Beyond pollution, fast fashion leads to serious concerns like exploitation, unfair wages, and unhygienic and hazardous workplace conditions. We'd be kidding ourselves if we think social media will urge us to change and work towards the greater good. The beauty of social media is the sense of belonging and community it creates — but the community isn't limited to us and the creator who influences our purchases. It's bigger than that — and the problem is we're not considering that.
And for that reason, TikTok couture needs to slow down. Don't you think?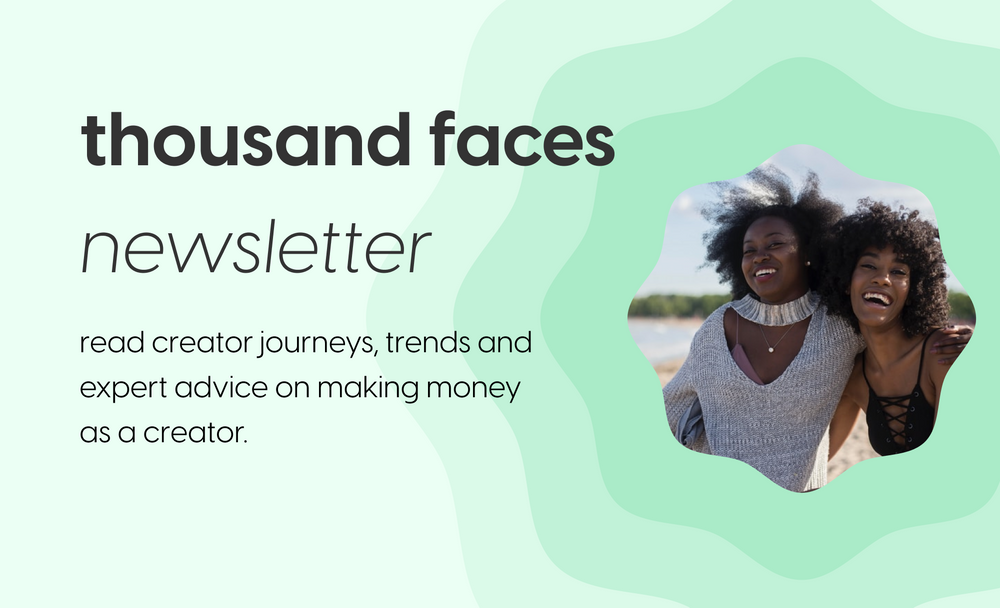 Thousand Faces Club - Newsletter
A biweekly newsletter on creator economy
Subscribe to newsletter