How's it going?

We've been spending this week watching Platonic on Apple TV and with some Leonard Cohen's poetry. It might be a slow weekend, but it's all we need right now. What about you?

And on that note, here's a quick round-up of creator economy updates and stuff that inspires you.

In today's Going Solo
Advice: Seth Rogen on collaborations
Discover a new creator: Tayo Aina making a difference
News that caught our eye: Reels >> TikTok
Stuff worth watching: The downfall of social media in 2023
---

Seth Rogen on Collaborations

Seth Rogen needs no introduction, of course, but because we're watching Platonic, we figured we shared his thoughts on collaborations. 👇


Yup, honestly it's that straightforward.
---
This Nigerian YouTuber Is Making a Difference With His Stories - Rest of World
Nigerian YouTuber Tayo Aina has about 670K subscribers and travels across Nigeria, documenting people and places. He says he shares stories that matter.
Rest of World did a feature with him, talking about his journey: from being an Uber driver to starting a YouTube channel.
It carries a conversation with Tayo, and what he plans to achieve in the future. Read the entire conversation. 👇
---
Are We Spending More Time on Reels Over TikTok?
Well, that's what the reports say. 🤷‍♀️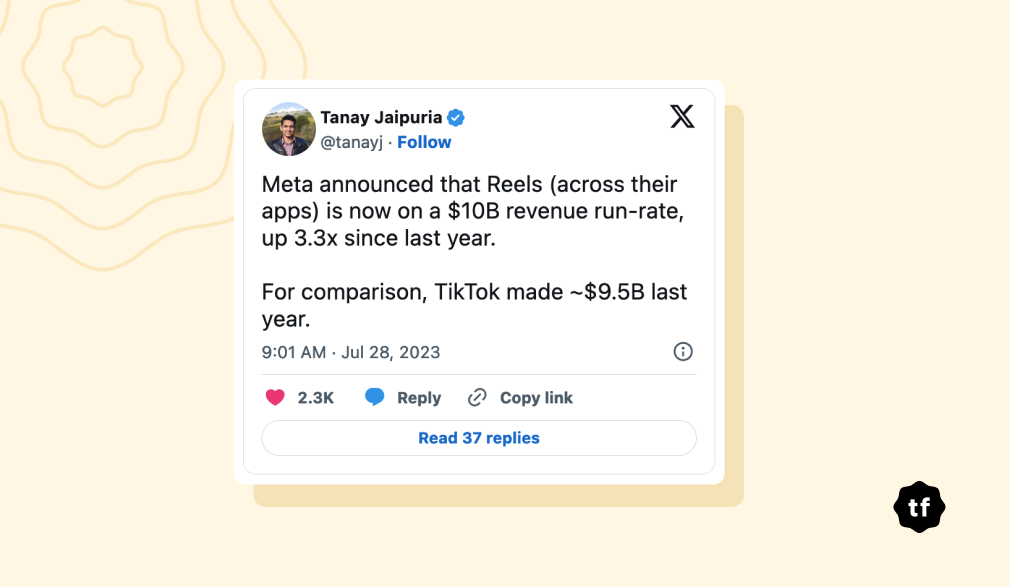 According to TubeFilter, "It beat Wall Street projections during Q2 2023, and one of the highlights of its quarter was the growth of Reels. According to the most recent data, Meta's answer to TikTok gets 200 billion daily views across Facebook and Instagram."

Earlier this year, Meta announced its expanding ads on Reels and said, "We're also evolving the program to pay creators based on the performance of their public reels, not the earnings of ads on their reels. This means creators can focus on creating engaging content while we optimize the ad experience for advertisers and people."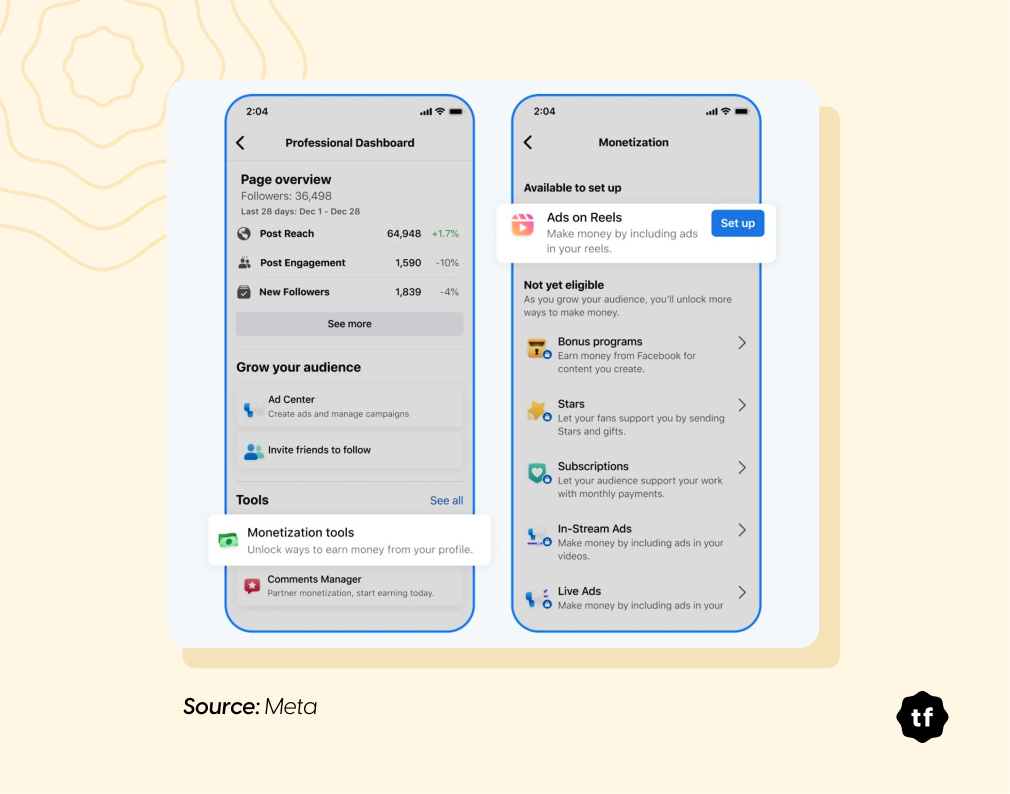 In countries where TikTok is banned, Meta clearly has an upper hand, and despite TikTok offering many features (shoppables, etc.) and great discoverability, Reels is retaining its users with the improved discoverability. Plus, Meta's focus on Reels is also doing its bit, don't you think?
👉 Also read: Why musicians are chasing virality?
---
The Downfall of Social Media in 2023 for ARTISTS by Inkwell
What do you think of the current times?
Can artists gain recognition without chasing virality or trends that be trending on social media?
Creators today focus on more than just creating — they have to dabble in a couple of things, which include, participating in trend jacking, optimizing content for engagement, and perhaps even inorganic collaborations.
We happened to stumble upon this video by Inkwell in a conversation with Vonnart, where they discuss how social media in 2023 isn't for artists. 👇
---
🔥 Brewing hot
People might be spending nearly the same amount of time on TikTok and Reels, but TikTok intends to get ahead of everything. They've set an ambitious goal to make $20B in retail this year, while they made about $5B in 2022. Know more about it here.
This week, we published a guest post by Ciler Demiralp who interviewed Eric Lam of Exploding Ideas to find out his newsletter growth strategy and tools accelerating his growth. Read the entire post here.
Linktree joins hands with Threads, but will that make us use Threads? At least you can display your best-performing Threads on Linktree, for starters. More deets here.
---
Registered for UniCon Yet?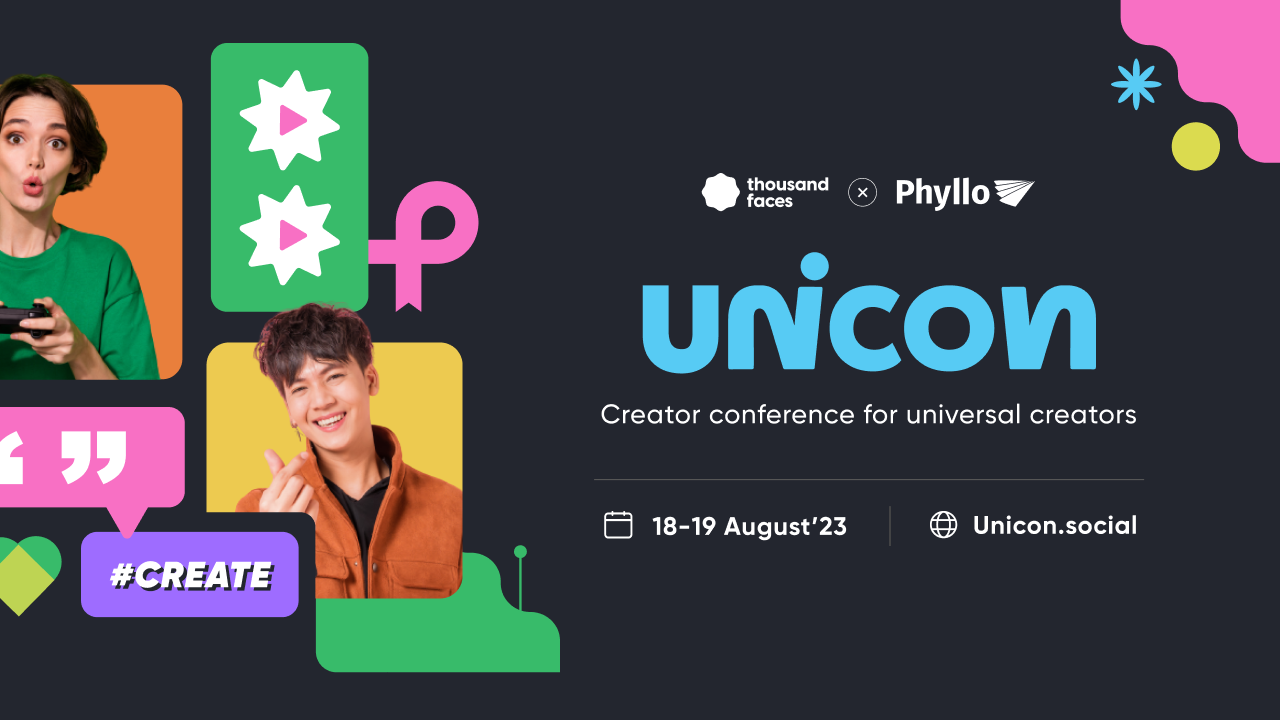 We're super excited to announce we're hosting UniCon — a creator economy convention where we bring creators, influencer marketers, and brands under one roof.

Hosted by Thousand Faces Club and Phyllo, UniCon is happening virtually on August 18-19, 2023. From Fireside Chats with noted speakers to product launches, we've planned an immersive event for you!
The program schedule is out on our website. So check it out, hurry up, and register. 👇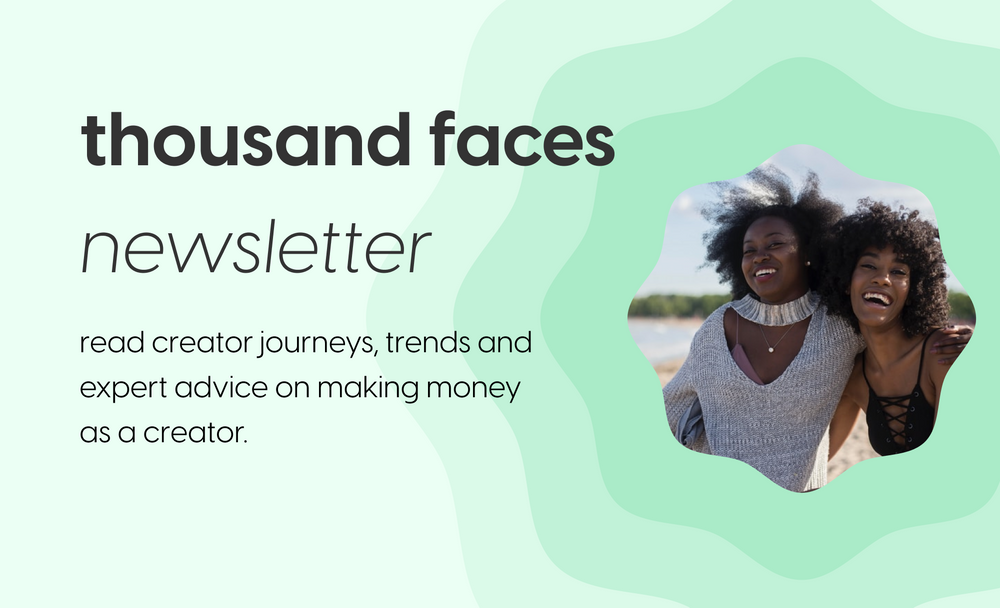 Thousand Faces Club - Newsletter
A biweekly newsletter on creator economy
Subscribe to newsletter