gm, world! ☀️
We have a question. What do you think is the bigger struggle: conjuring ideas or executing ideas? Do tell us.
And on that note, go through our weekly round-up of happenings in the creator economy. ☕
In today's Going Solo
Julia Cameron on perfectionism
Discover a new creator: Content Swap
Twitter to introduce podcast access
Swedish philosophy: how 'just enough' is all you need
---
Julia Cameron on Perfectionism
Perfectionism is truly evil because it convinces us our ideas aren't enough. So many ideas are shelved even before trying. Iconic writer, teacher, journalist Julia Cameron talks about perfectionism. Her book The Artist's Way is a brilliant tool for artists and creators to discover their voice and debunk some myths. If you desire an artist's life, this book should be in your shelf.
But these lines on perfectionism from her Finding Water are 🔥.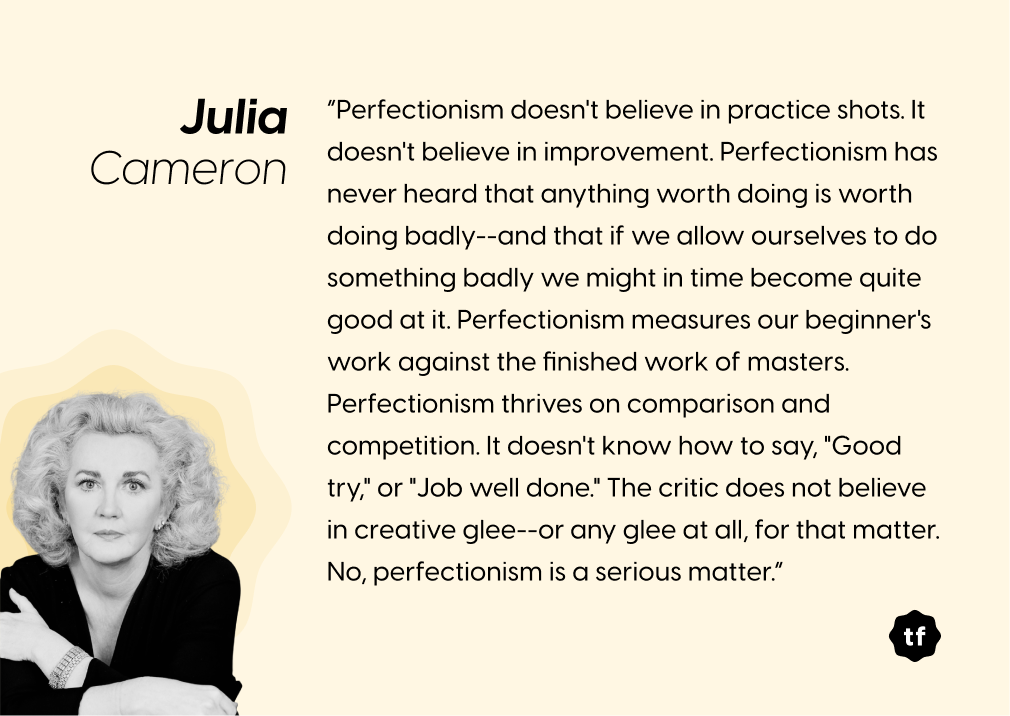 ---
Discover a New Creator: Content Swap
Content Swap is a long-form video podcast with two hosts discussing the movies they've watched. Hence the name! This channel drops a weekly video, and the format is simple — the hosts get together and take us through the movies' plots, sequences, and twists. There might be spoilers, but if you've watched the movies already, it's just interesting to watch them break down what makes or breaks them. So far, they've discussed RRR, Beyonce's Homecoming, etc.
Watch one of the podcasts here. 👇🏼
You can check out the channel here.
---
Twitter to Introduce Podcast Access in Its Audio Tools
No matter what they say about the future of audio spaces, Twitter remains unhinged. How? Well, its brand new feature in Twitter Spaces explains all that and more. Offering podcast access to working on stations for you to swing by and listen to diverse creators, this feature is Twitter's take on discovery+engagement.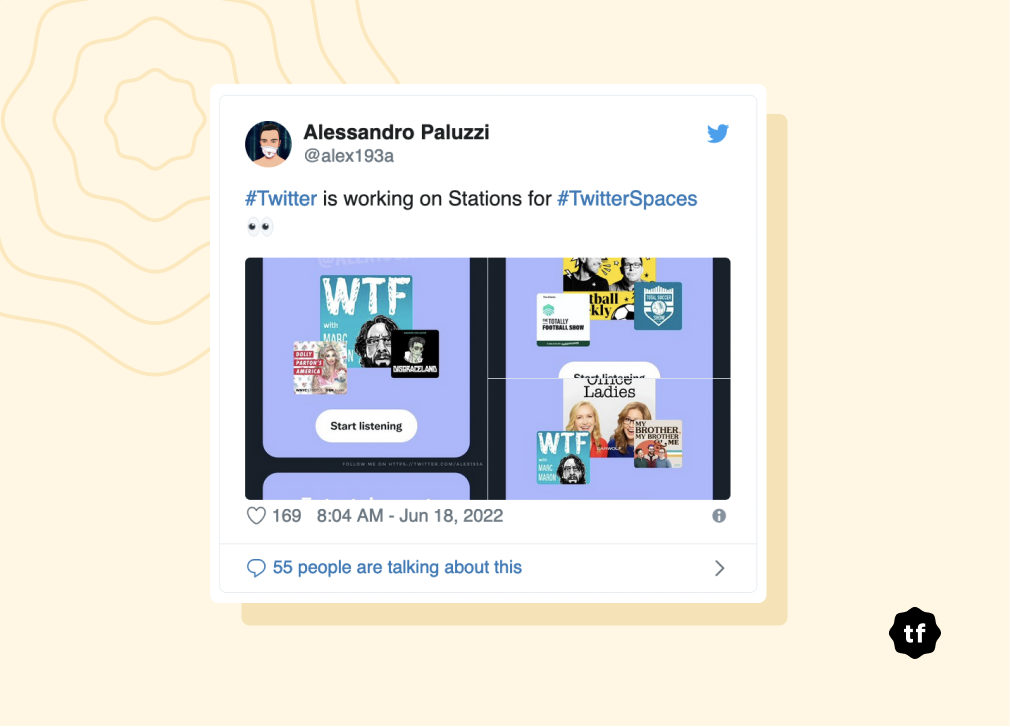 According to Social Media Today, Twitter has said in one of its earlier posts, "Fans love to see when their favourite podcasts are launching a new season, going on tour, or endorsing a fellow podcast for their next listen. Up-and-coming and established podcasters alike are using Twitter to help expand and inform their audience."
But will it quite chaotic or do people prefer having a distraction-free app (simple impossible with Twitter) for podcasts? Only time will tell.
Read the full report by Social Media Today here.
---
The Swedish Philosophy of Lagom: How "Just Enough" is All You Need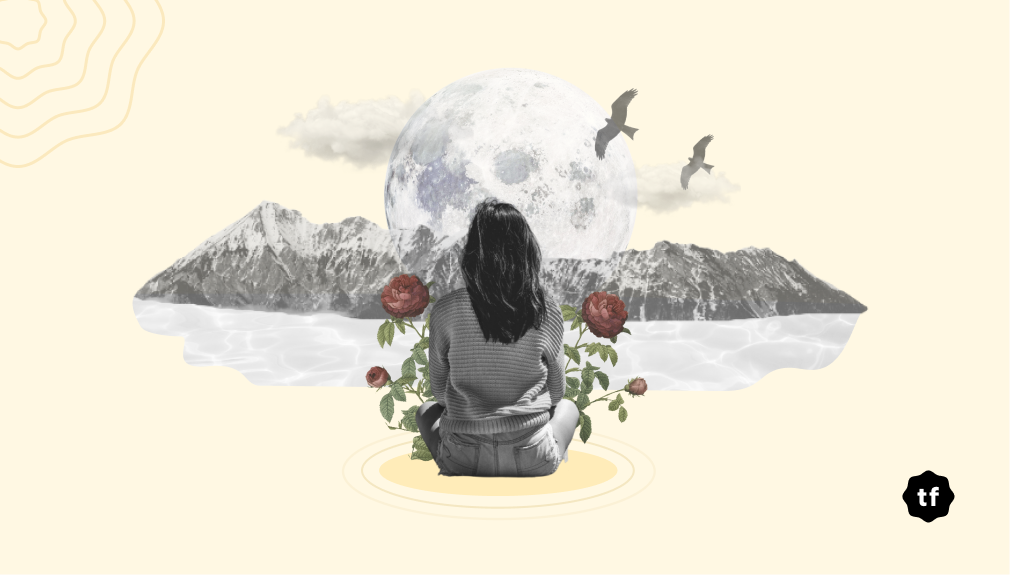 FOMO has led us all to do things we're not up for! Whether it's at the cost of burnouts or burning bridges with our inner voice, we've all signed up to be more and do more. Unfortunately, the world, somehow, fancies those who are always on the go.
Enter the Swedish philosophy of Lagom, where we find contentment with what we have and can do in this moment.
Jonny Thomson wrote a piece on this for Big Think that you must absolutely read. 👇🏼
The Swedish Philosophy of Lagom: How "Just Enough" is All You Need
---
🔥 What Else is Brewing in the Creator Economy?
Twitter might be launching a new 'Reply Filter' feature to tackle trolling. Grab all the deets here.
Sir Anthony Hopkins is creating awesome in the NFT space. This feature talks all about it.
YouTube Shorts to introduce watermarks to prevent cross-platform sharing. More here.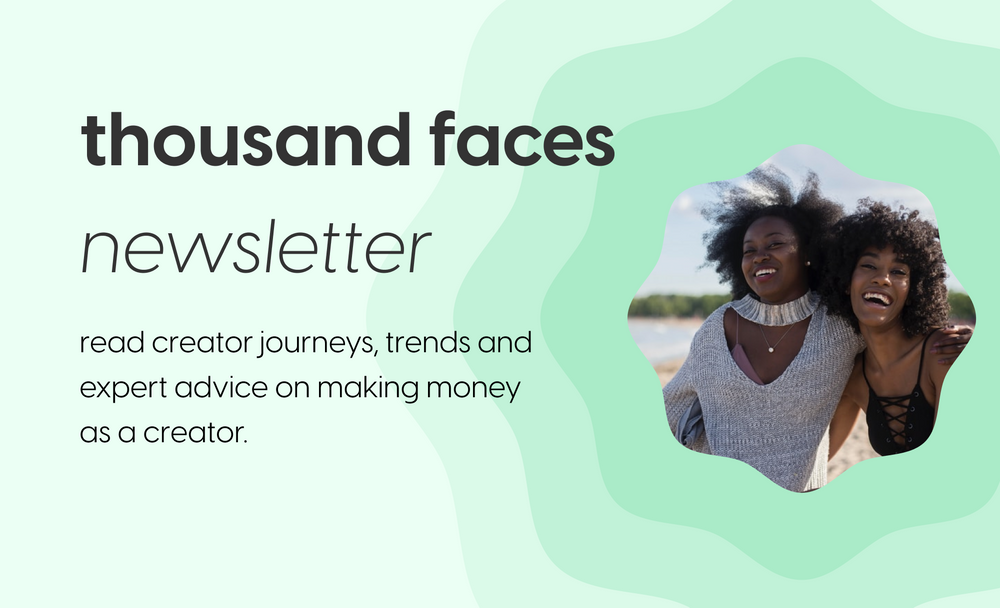 Thousand Faces Club - Newsletter
A biweekly newsletter on creator economy
Subscribe to newsletter