Very few things occupy our minds right now, and the conversations around the Oscars are one of them. Did you know Lilly Singh is hosting the Oscars Pre-Show alongside Vanessa Hudgens and Ashley Graham? We're still thinking about the times Singh would make YouTube content out of her room. It's incredible to see how far she's come, isn't it? 🔥
More on the Oscars later! Grab a coffee and check out the weekly round-up of all that's brewing in the creator economy, this week. 👇
In today's Going Solo
Jaroldeen Asplund Edwards on consistency
Discover a new Creator: Tommy Clark
Zach King made $2,198 in a month through YouTube Shorts ads
Getting 50K subscribers in 30 days with Enrico Tartarotti
---
Jaroldeen Asplund Edwards on Consistency
A lot is said about consistency, but the thing is, we can't always be consistent. Not in the same way every day. It's a different battle or process each day, and the only way to remain consistent is by not looking at short-term developments. Jaroldeen Asplund Edwards, a writer-speaker who talks about motivation and creativity, has written a book called The Daffodil Principle, which covers what transpires when you take a small action each day toward your goals.
Lines from the book that stuck a chord with us! 👇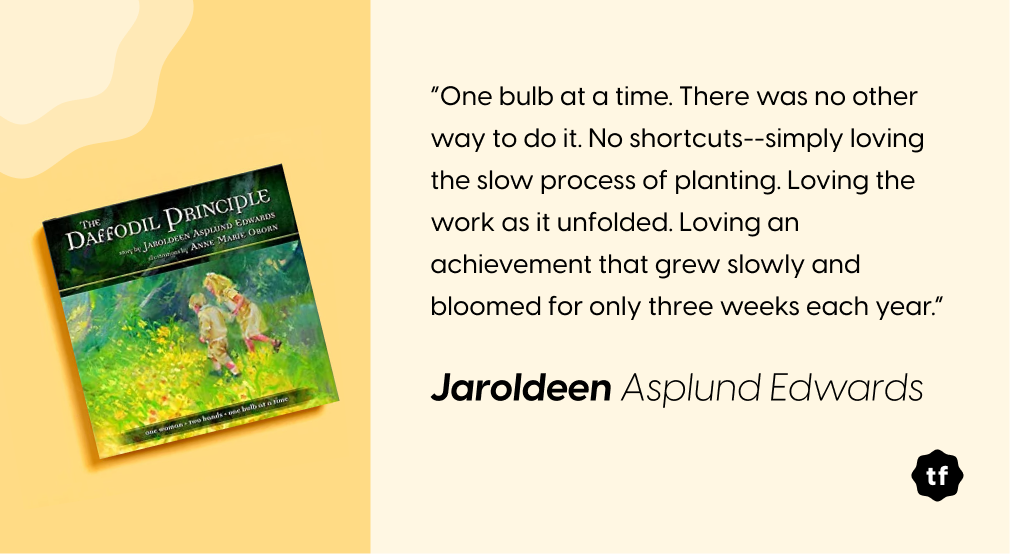 Check out the book here.
---
Follow Tommy Clark for All Things Social & Memes
Tommy Clark is the head of Triple Whale's social and runs a newsletter called Social Files for Workweek, which we totally dig.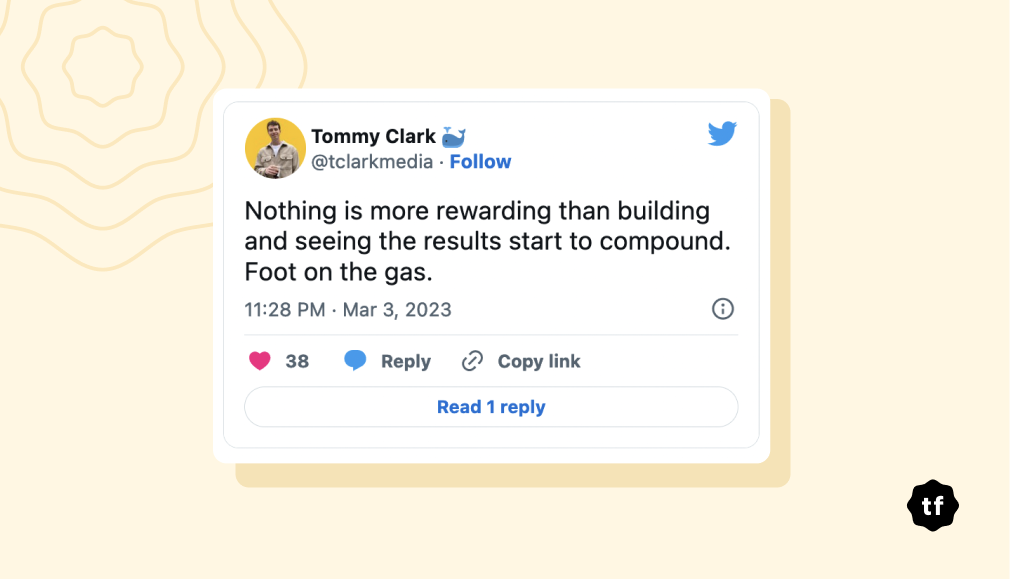 In Social Files, Tommy shares his thoughts and best picks from social media and content. If you're a creator or someone who works in social, you've got to add this weekly newsletter to your reading list.
We've been discovering interesting social media trends or viral content through Tommy because he analyses viral content. For instance, check out this tweet to know how Clancy's Auto Body (the cat TikTok) went viral on TikTok. 🚀
Check out Social Files here.
---
Zach King Made $2,198 in a Month through YouTube Shorts Ads
We all know it's only been a month ever since YouTube Shorts introduced ads, but creators are already experimenting with it. We love that short-form content can be monetized, and we're placing our big bets on it.
We've also been posting lots of Shorts.
Creator Zach King has generated about 196.4M views on his Shorts, this February, and made about $2,918.10 from those Shorts.
Zach took to Twitter to share the deets and mentioned how Shorts monetization is better than Instagram monetization. He also shares his predictions for Shorts. Check it out here.
---
50K Subscribers in 30 Days 🤯
If you've been following us on YouTube, you already know we host Fireside Chats with creators every week.
We caught up with Enrico Tartarotti, a YouTuber with about 64.2K subscribers, to talk about YouTube growth, what happens when you go viral, and if trending content helps you grow.
This is a super insightful conversation; we learned quite a lot from it, and we believe you can too. Watch it here. 👇
---
👀 Brewing Hot
✍️ AI-generated prompts and collaborative writing are coming to LinkedIn. What will the features entail? Find the deets here.
💃 Been seeing 'make Reels out of your older content' on Instagram? Meta is now urging its users to make Reels from their memories, highlights, and even older stories. For those meaning to produce quick and fun Reels, this can be quite handy. Read more here.
📧 Courier Newsroom is hiring a Newsletter Product Manager — a remote position. Check it out here.
🗯️ 10K characters on Twitter? Yup, your tweets can now be that looooong, if you're a Twitter Blue subscriber. Get more information here.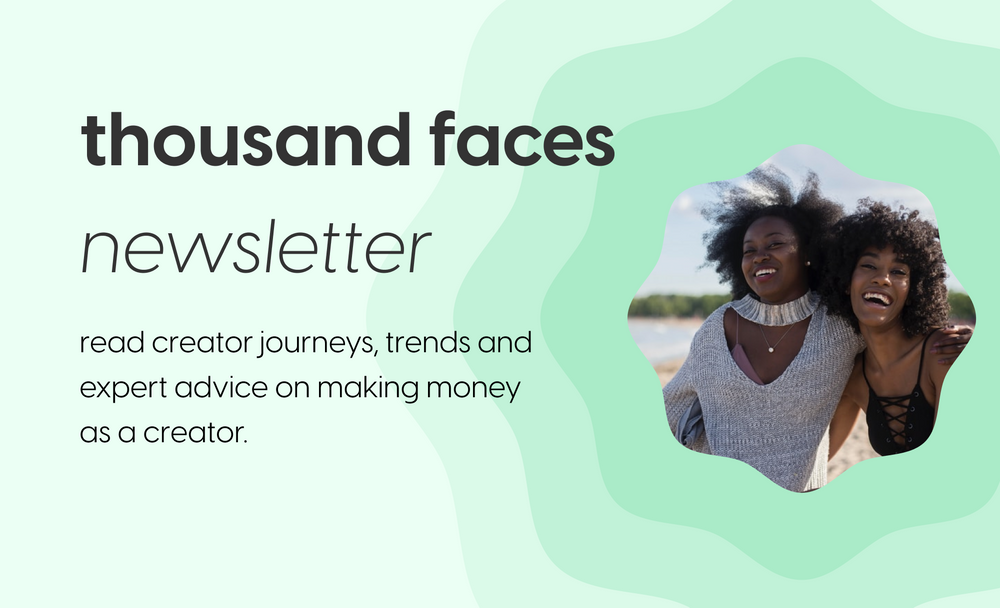 Thousand Faces Club - Newsletter
A biweekly newsletter on creator economy
Subscribe to newsletter