84% of Pinterest users make their shopping choices based on Pinterest discoveries.
I'm not kidding. 🤷‍♀️
When I first read this stat on Influencer Marketing Hub, I wondered about the existence of Pinterest influencers. And if they are secretly ruling the internet by influencing our purchases and lifestyle. That's when I decided to learn more about Pinterest influencers.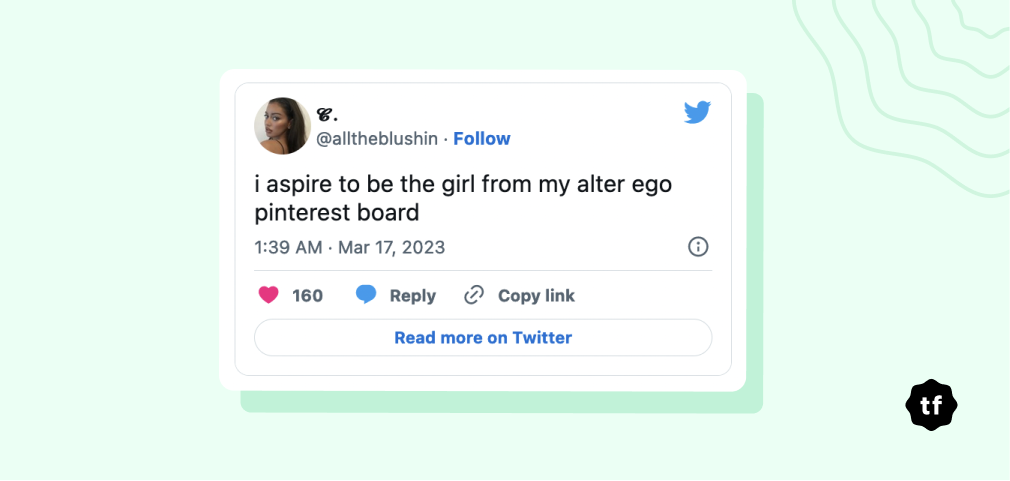 If you're a long-time Pinterest user, you might already know Pinterest ended the program where users monetized pins. Around that time, Katie Grazer, a Pinterest creator and marketer, said a Pinterest creator could make about $1,000 per idea pin.
But in 2022, when Pinterest shut this program, I thought there goes a solid monetization plan. So, how are Pinterest creators generating revenue? Let's delve. 👇

Read the full piece here.
Heard of Joy Cho?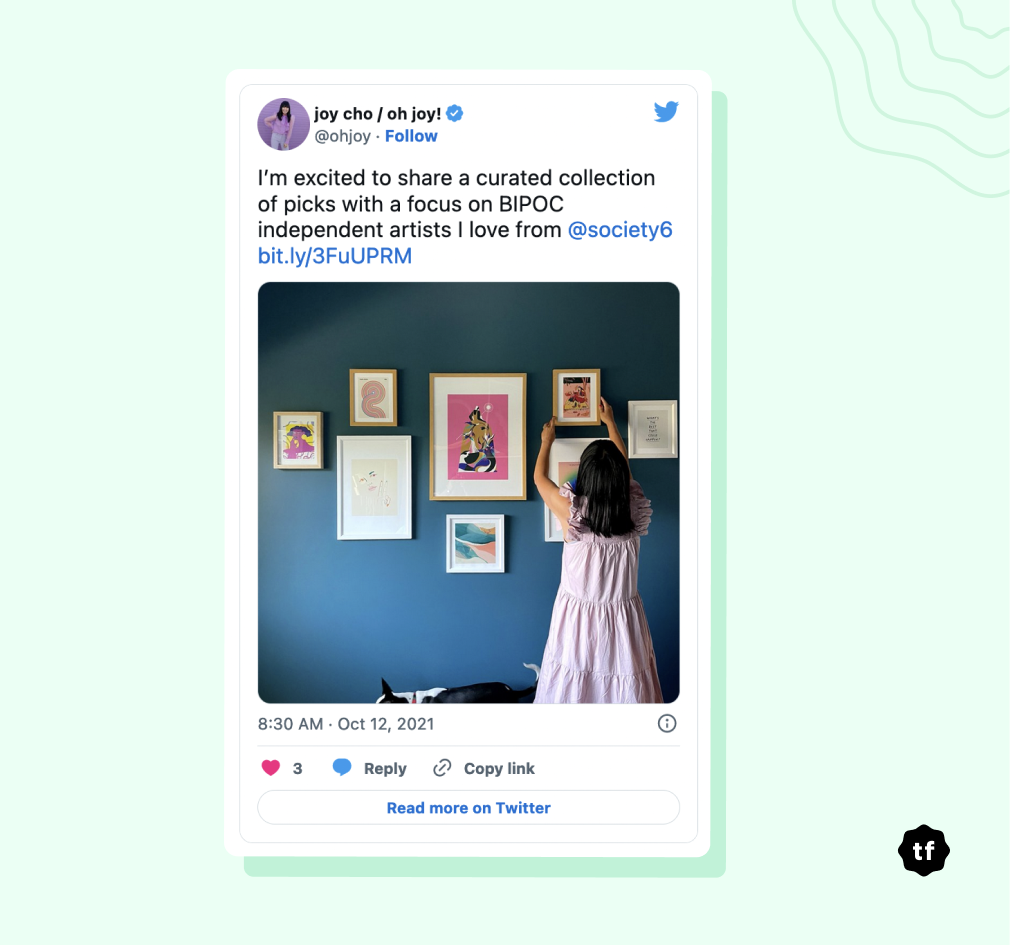 A content creator and entrepreneur, Joy Cho has about 15.2M followers and gets about 4.5M monthly views. She is a graphic designer and founder of Oh Joy!, with several brand collaborations and exclusive merchandise, to her name. An author of various books, her Pinterest profile is a collection of boards that include recipes, artists, vintage fashion, stationery...it's endless. To say I'm obsessed with her fashion and design game would be an understatement.

And then, there's Bonnie Tsang!
Visual artist and photographer Bonnie Tsang is another Pinterest influencer with over 7M followers; voted by Time Magazine as one of the 'Top 30 Pinterest Curators to Follow' — Bonnie's boards are an eclectic mix of art and photography. She has worked with brands such as Sephora, Barneys, Gap, Estée Lauder, etc., and her net worth is about $1.5M.
For many creators, Pinterest is an excellent creative outlet — for those with diverse interests and skilled at crafts, this is a go-to platform. For instance, look at Henri Purnell — a musician, artist, and fashion enthusiast. While he is active on various social media platforms, his Pinterest is a curation of everything he does, enjoys, and creates. From his currents reads and playlists to fashion finds.
Deciphering Pinterest's Popularity
A Pinterest report says that it inspires 72% of pinners to shop even when they're particularly looking for nothing.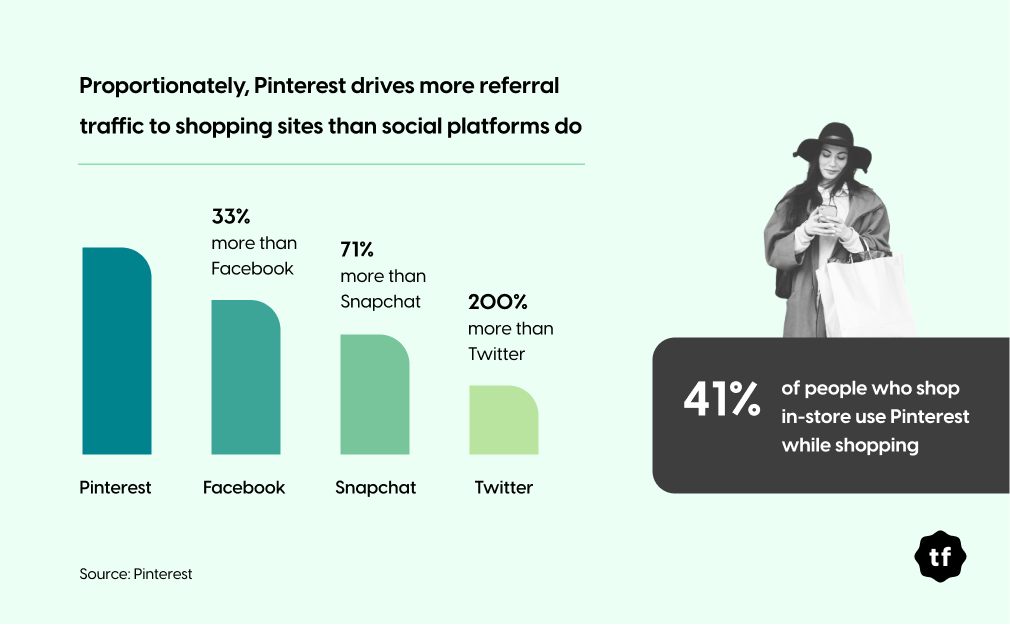 While the above stat says Pinterest drives more traffic than Facebook, Twitter, or Snapchat — it has left out Instagram, which may be a larger contributor to shopping habits. However, Pinterest has fewer branded searches — while people can discover items or ideas on Pinterest, they usually prefer Instagram (and even TikTok) to look up a brand.
Influencer Marketing Hub's report on Pinterest states "A brand gets the opportunity to capture people at the decision-making process stage." — Meaning brands can utilise Pinterest to reach more audience and influence their purchases. The same report says by 2026, its advertising revenue is predicted to be $4.1B.
So far (in 2023), Pinterest has rolled out collaborations with Dotdash Meredith and Condé Nast for creating video content.
Monetizing on Pinterest
Statista states that Amazon.com is the leading traffic referrer to Pinterest.
Talk to your friends who are decor-fiends or artists, and they'll tell you all about their mood boards or inspiration they dig. And that brings us to two types of Pinners — one who passively consume and rarely create and creators who do affiliate marketing and brand collaborations.
At a glance, here are the different avenues for Pinterest creators. 👇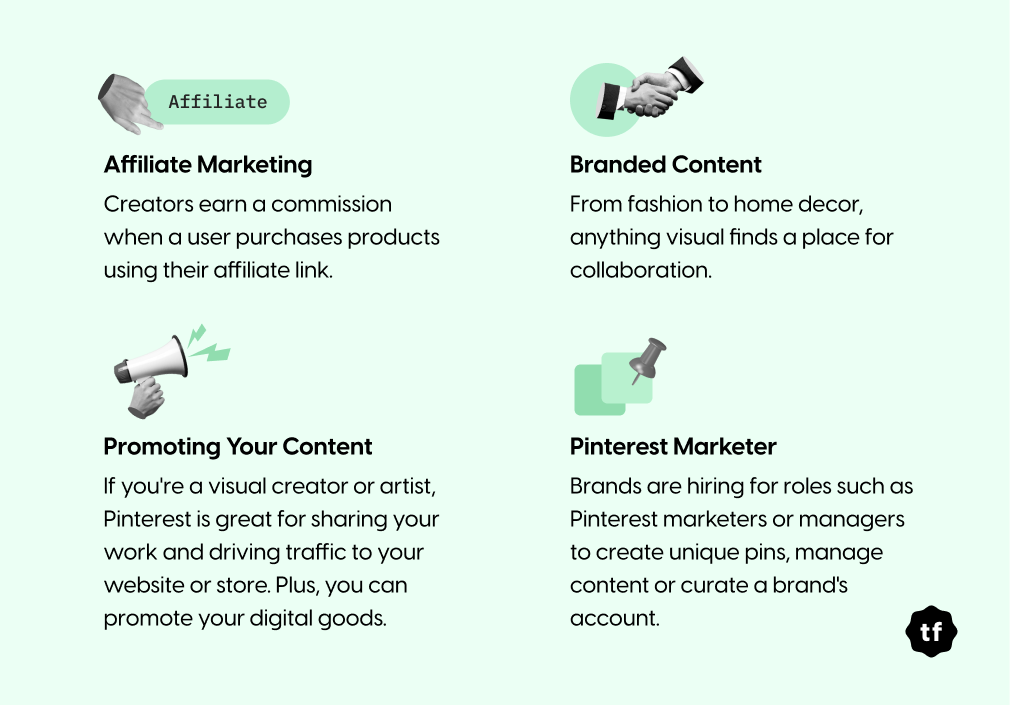 The most successful Pinterest creators are those great at visual storytelling. Creators like Amy Locurto or Anderson are the perfect examples. And for those, who want to indulge in distraction-free creation, Pinterest is leading the way.
What do you think?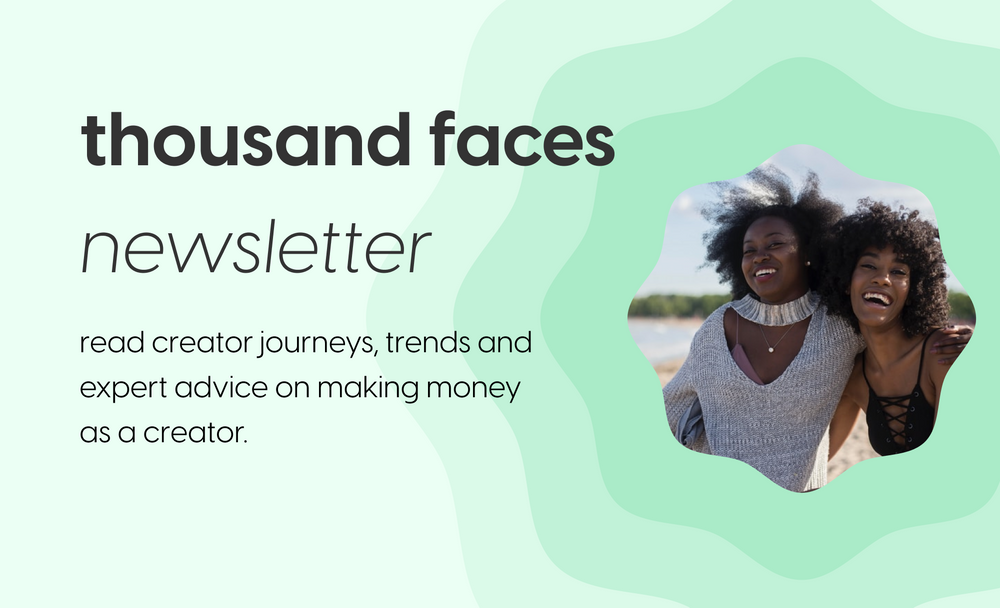 Thousand Faces Club - Newsletter
A biweekly newsletter on creator economy
Subscribe to newsletter