How do y'all plan to unwind this weekend? We're planning to stay home and binge-watch Eugene Levy's new travel documentary, The Reluctant Traveller, where he explores diverse destinations, trying new stuff that's totally out of his comfort zone. Knowing his comic timing, we can only imagine how fun this will be!
Talking about trying new things, we're switching things up in Going Solo, which, as you know, is our Friday digest of top creator economy news. Going forward, we'll include stuff that matters or things that creators should know.
Here's what you'll discover today! 👇
Word of the Week: Deplatform
News that caught our eye: Creator Clash 2
Advice from a creator/artist: Ethan Hawke
A creator-run brand we're obsessed with: Chamberlain Coffee
---
Is Deplatforming the New Cancel Culture?

Deplatform is one of the newest words the Oxford Dictionary has added to its list. When someone on the internet has a polarizing opinion or even a view the majority of the internet doesn't approve of, they could get banned from social media platforms. That's deplatforming.
Do you think de-platforming is the new cancel culture?

---
Influencers & Boxing Match? 🤯
You've got to be kidding us!
We've heard of influencers enjoying a mean cook-off, but boxing? Well, Creator Clash is coming back with a sequel after experiencing roaring success with its first season. 🥊
20 creators will join YouTuber Michelle Khare and Andrea Botez, a Twitch streamer & YouTuber, in a boxing match. According to TubeFilter, "The two will compete in the super featherweight class at Creator Clash 2, which will take place at the Amalie Arena in Tampa on April 15. They are the fourth female matchup for this year's event."
The same report states that the match sold over 24,000 tickets already.
Watch the moments from the season 1. 👇
---
Give Yourself the Permission to Be Creative
That's what Ethan Hawke says! In one of these beautiful TED conversations, you'll find Ethan reflecting on his journey and how we all need to permit ourselves to be creative. To make art.
Watch the video here (if you haven't yet). 👇
---
Why Are Chamberlain Coffee Campaigns So Good?
We know, we know! Chamberlain Coffee has been around for a while, and you must be wondering if we're dinosaurs to talk about it now. But don't. Their weekly emails or social campaigns are so killer that we can't stop talking about them.
We think it'll become more than just a coffee brand; it'll become an aspirational lifestyle brand.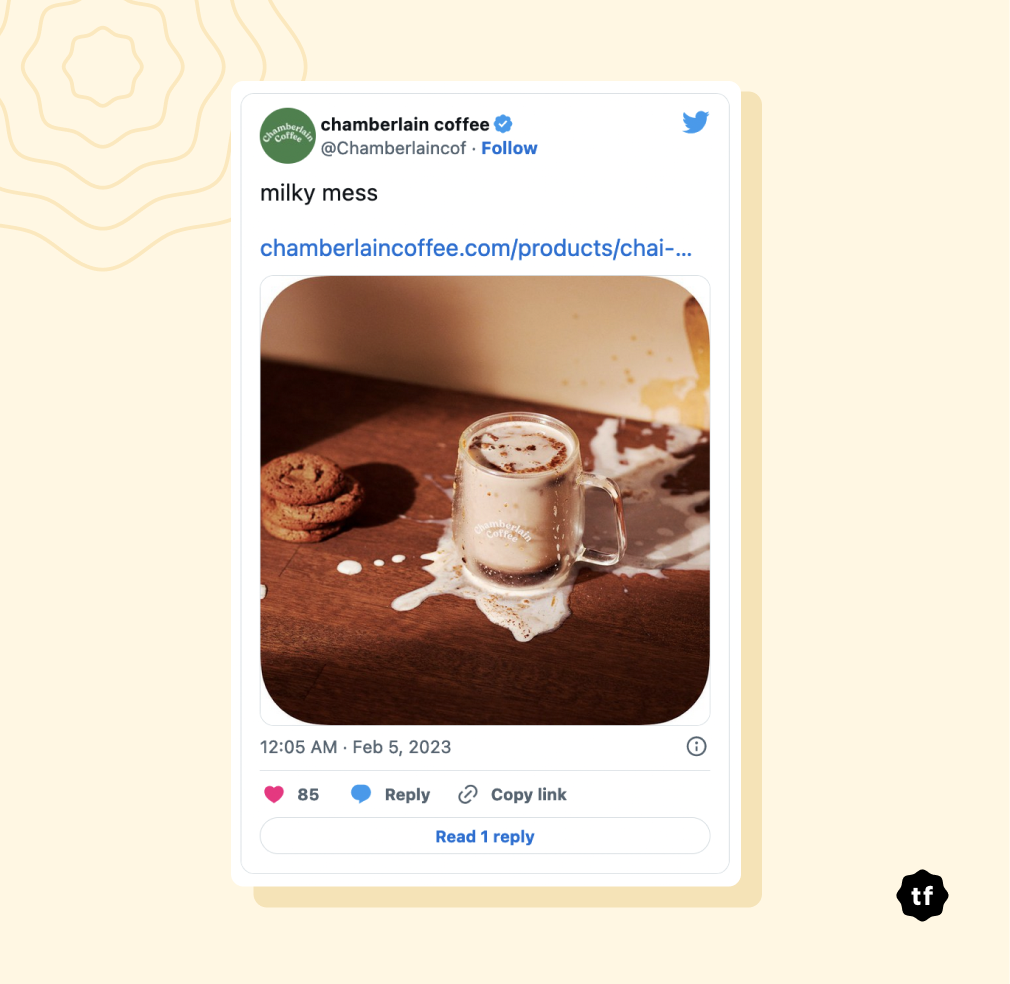 Emma and Chamberlain, as a brand, have nailed the art of collaborations. Whether it's working with artists for coffee bag packaging or partnering with Osmo Salt to craft flavored salts like Cinnamon Bun and Hazelnut — this brand knows how to get users back for more. Plus, look at the brand aesthetics on Instagram. How not to look away?
What do you think about it?
And, may we say, Emma looked stunning at the Oscars' afterparty? On that note, check out the brand here. 👇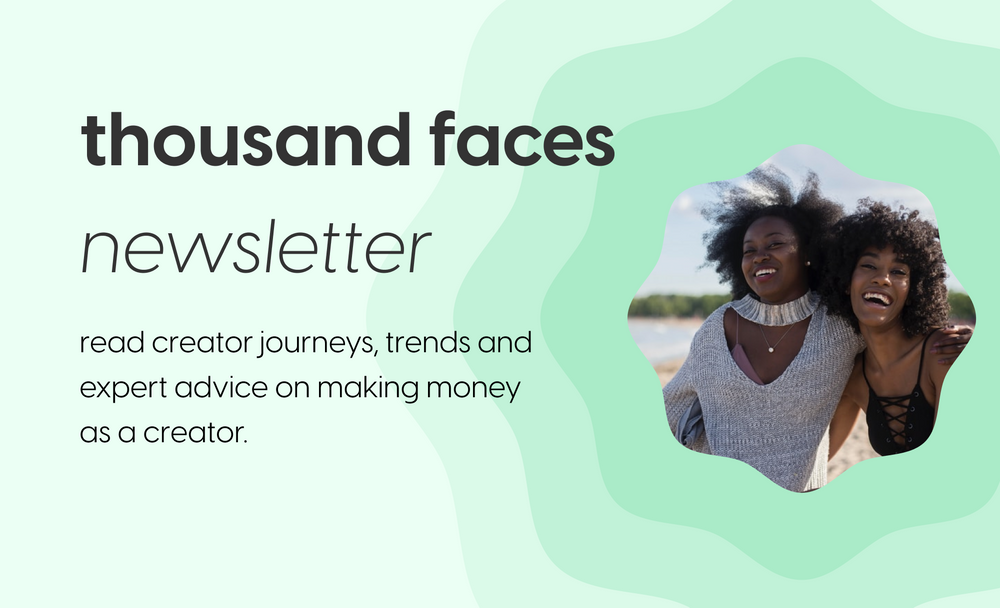 Thousand Faces Club - Newsletter
A biweekly newsletter on creator economy
Subscribe to newsletter