Hey, folks! 👋
How's it going?
We're super excited to announce we're hosting UniCon — a creator economy convention where we bring creators, influencer marketers, and brands under one roof.
Hosted by Thousand Faces Club and Phyllo, UniCon is happening virtually on August 18-19, 2023. From Fireside Chats with noted speakers to product launches, we've planned an immersive event for you!
Stuff we'll discuss during the event 👇
Monetization opportunities in the creator economy
Diversity in influencer marketing
Role of micro-influencers in brand reliability
And, of course, content creation
While creators such as Justin Moore, Jessy Grossman, Trent Haire, Annie-Mai Hodge, etc., are joining us as speakers, you'll also get to interact with brands like Creative Juice, Women In Influencer Marketing, CrowdPad, Beacons, etc.
Whether you're an influencer, marketer, or someone representing influencers, you'll gain valuable insights and find ample networking opportunities.
This is a free event, but we've got limited seats only. Register to book your spot. 👇
Want to know more about this? Feel free to reach out to us on our socials, and we'll tell you all about it.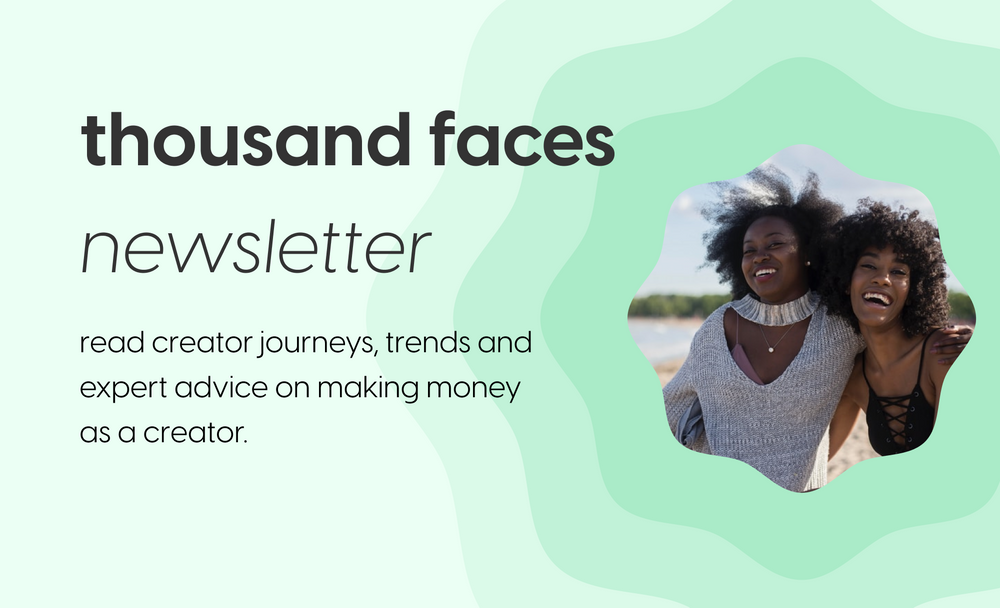 Thousand Faces Club - Newsletter
A biweekly newsletter on creator economy
Subscribe to newsletter