Did you know 60% of Gen Z users' holiday shopping is influenced by social media?
That's exactly what Deloitte's report says. If you're a millennial, you should know that 56% of your shopping this holiday season is influenced by social media. That's a lot, but where else are you discovering today?
Also, what are your holiday season plans this year? Do reply to this email because we'd love to know.
And on that note, let's go through our weekly round-up of happenings in the creator economy.
In today's Going Solo
Neil Gaiman on ideas
Discover a new creator: Alice Lemée
Discord's monetisation feature is live
The 100 greatest innovations of 2022
---
Neil Gaiman on Ideas
If there's one thing that we'd trade anything for, it's to peek into Neil Gaiman's mind. This genius writer has some thoughts on ideas (with a side of humor).
Watch it here. 👇
---
Alice Lemée Writes About Creativity, Internet Trends & All Things Interesting
Don't let people tell you that email is dead! 🙉
For we've been discovering some amazing creators writing newsletters — and that's how we stumbled upon Alice Lemée, a freelance writer. Alice runs Internetly, a newsletter which caters to freelancers, digital nomads, and creators.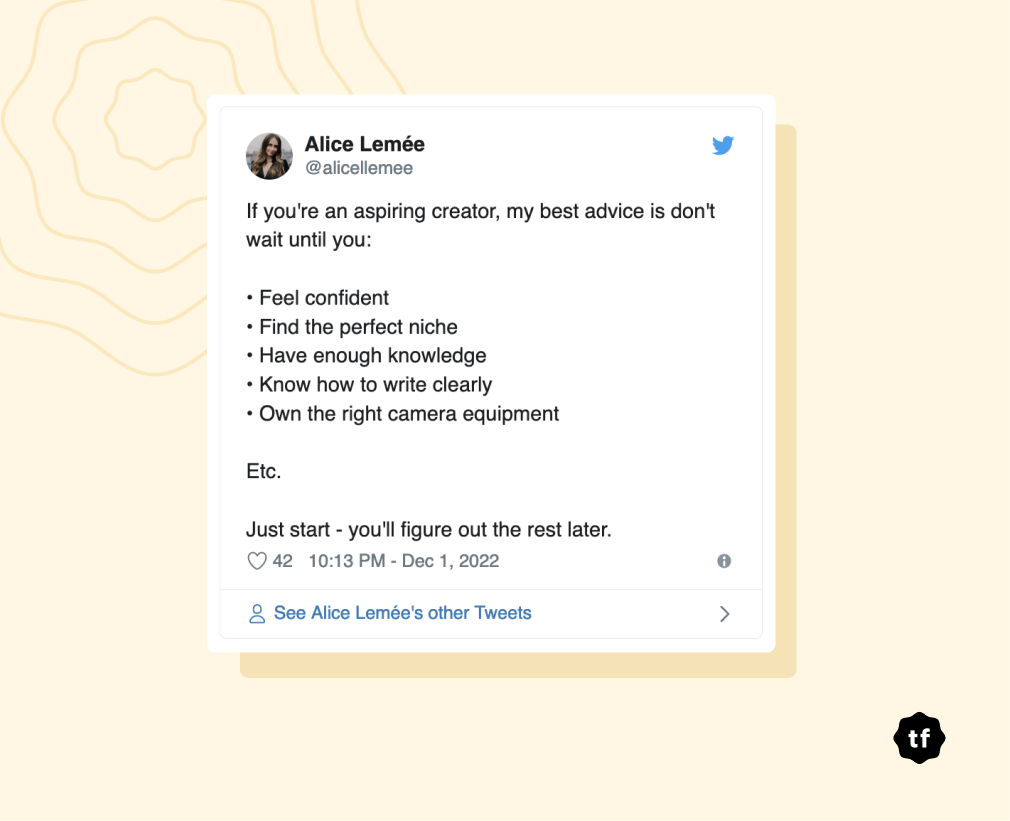 From teaching you a thing or two about freelancing and creating to suggesting great reads, you should surely check out this newsletter. Plus, she writes helpful threads and tips on Twitter. Check out Internetly here. 👇
https://alices-newsletter-88b9f8.beehiiv.co
---
Discord's Server Membership Is Live in the US
Discord has been meaning to take its monetisation features to the next level.
And now it is. 🚀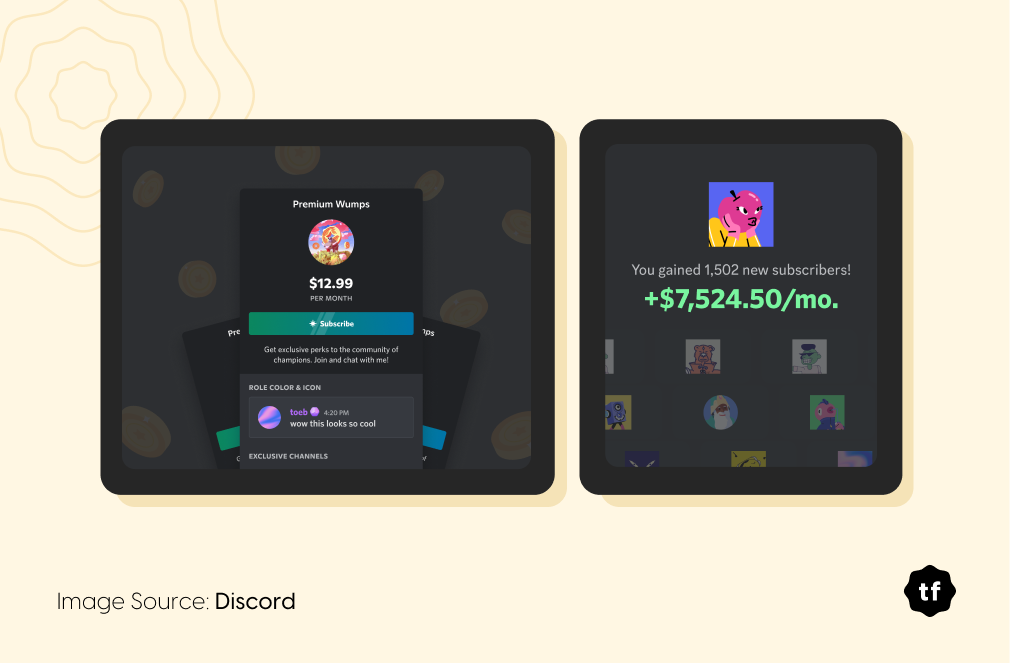 Discord has rolled out its server subscription plans in the US, and creators can decide on the membership plans and subscription tier costs. In its official post, Discord says, "It's a 90/10 split! This means you, the creator, get to keep 90% of each monthly Server Subscription you sell, minus some small processing fees for legal's sake."
Discord is also creating a Creator Portal to educate creators about using Discord and monetizing it properly.
Discord says Creator Portal is a 👇

Find out more here.
---
The 100 Greatest Innovations of 2022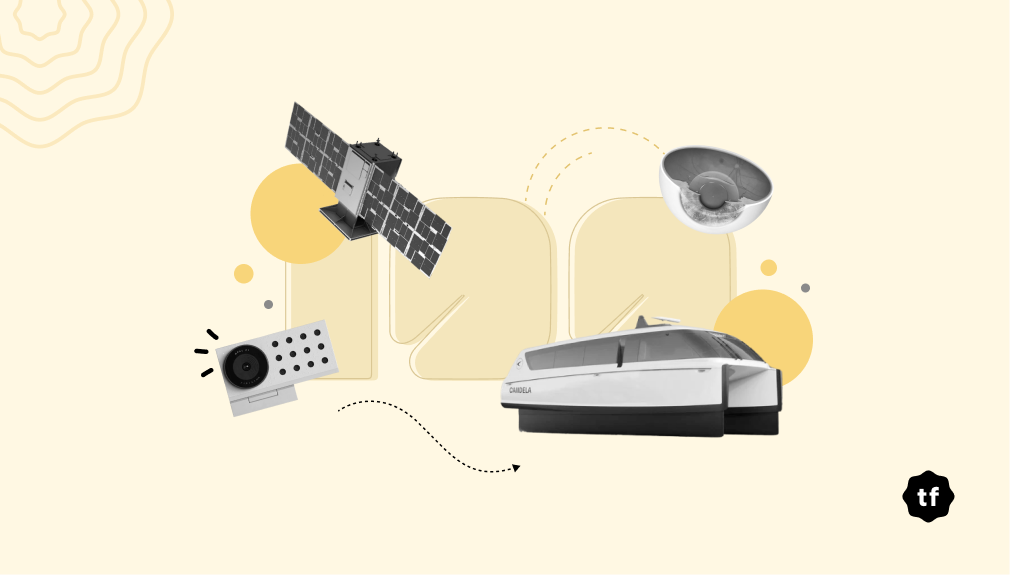 It's that time of the year when we discover amazing inventions, creations, and also era..memes of the year.
The whole world might be talking about generative AI right now, but we've read a brilliant post by PopSci that compiles the best 2022 innovations. From gadgets to social media filters, this list has it all.
Check it out here. 👇
The 100 Greatest Innovations of 2022
---
🔥 What Else Is Brewing?
Is Instagram totally ape-ing BeReal now? Looks like! More deets here.
Will generative AI impact the future of work? Yup. Here's what Fast Company says.
Did YouTube just launch a trends podcast called Like & Describe? Absolutely, and you can check it out here.
---
Thousand Faces Club is an initiative by Phyllo. Phyllo is the universal API for creator data. Sign up for free!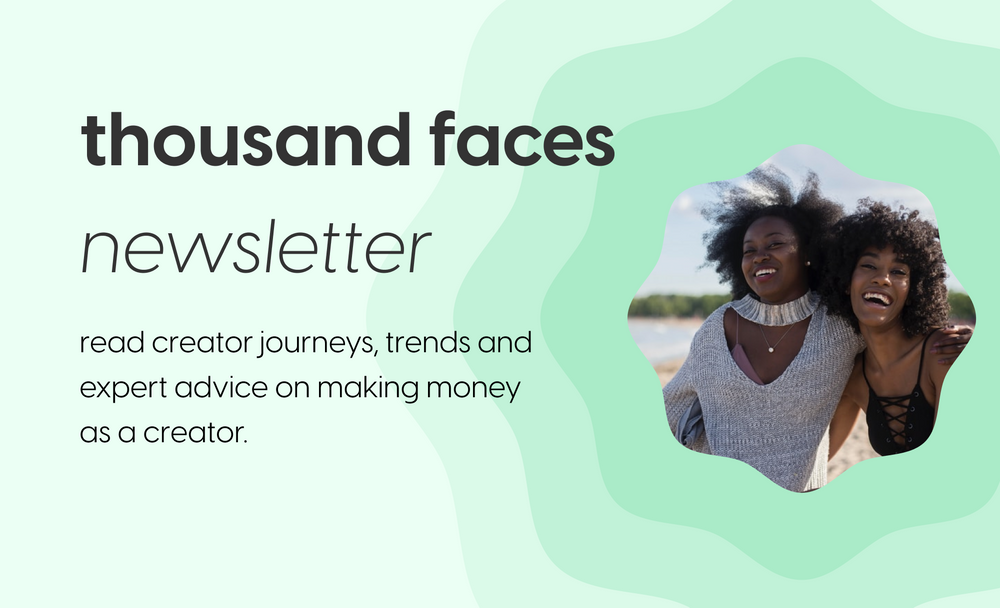 Thousand Faces Club - Newsletter
A biweekly newsletter on creator economy
Subscribe to newsletter