gm!
And just like that, we've entered December, and the year is about to end. While we're wondering how fast this year flew by, we're also thankful that it's ending
What is it about new beginnings that makes us so excited?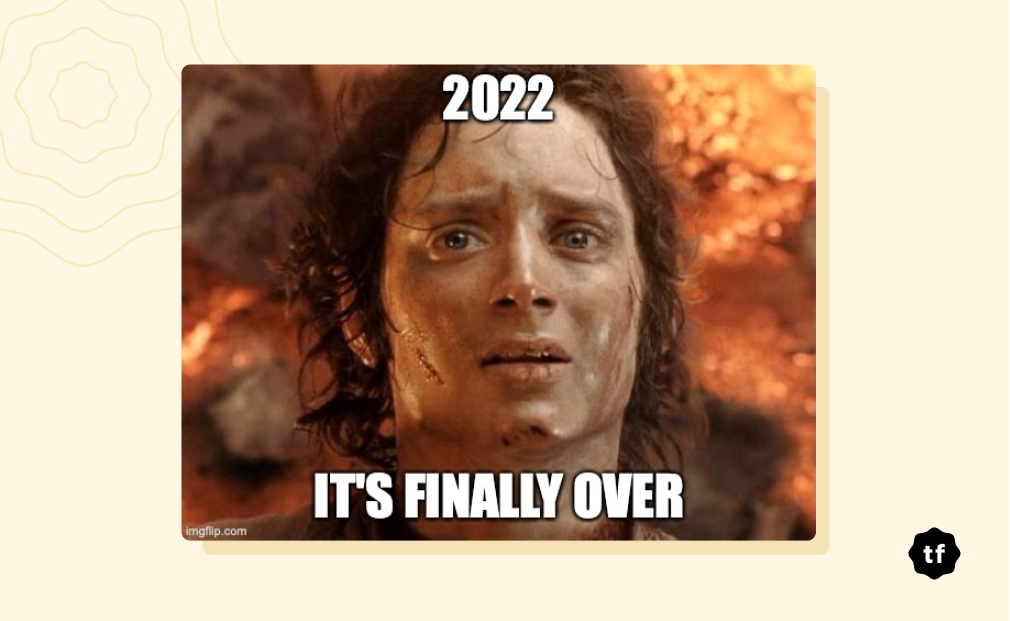 How do you feel about the year end? Let us know!
And on that note, let's go through our weekly round-up of happenings in the creator economy.
In today's Going Solo
Stephen King on writing
Discover a new creator: Shannon Marie
Twitter to get multicoloured verification
How to make the weekend feel longer - Cari Romm
---
Stephen King on Writing
Stephen King obviously needs no introduction! While his fiction is incredibly famous, with movies churned out of them — his non-fiction On Writing: A Memoir of the Craft is equally famous. If there's one thing you can learn from King's life as a writer, it's that he is incredibly disciplined and writes like his life depends on it. Priorities in the right place, my friends!
Lines from this book that'll keep the ball rolling. 👇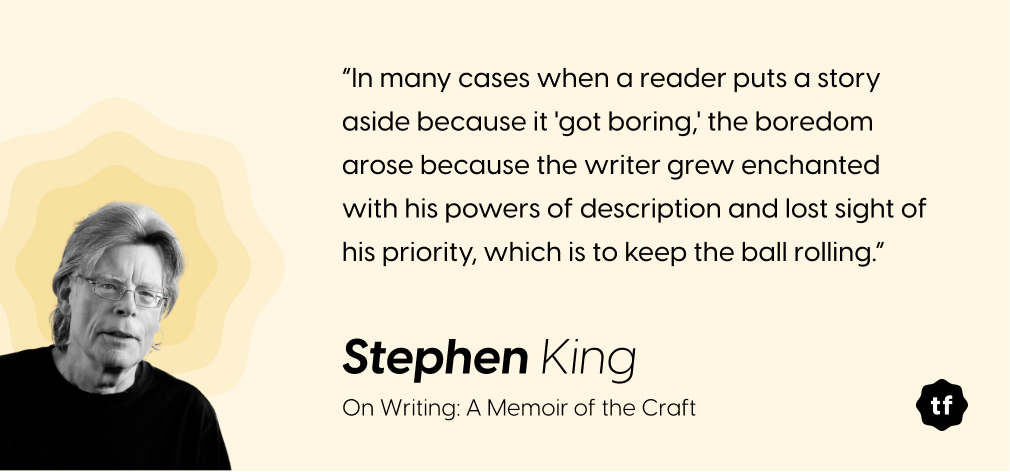 Check out the book here.
---
This Creator Is All About Brand & Content Strategy (Using Quirky Reels)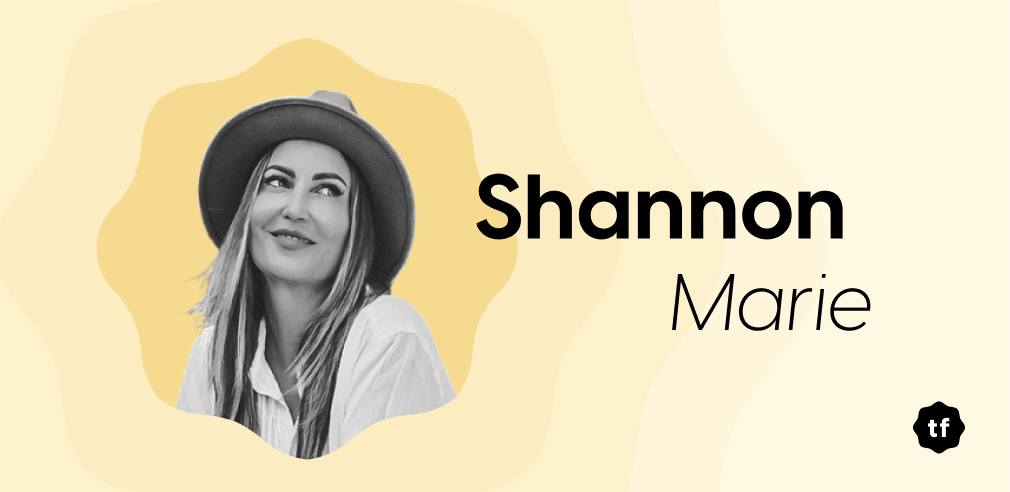 Teaching brand or content strategy doesn't have to be boring!
That's what we learned when we spotted Shannon Marie on Instagram and Twitter. An entrepreneur, creator, and traveller, Shannon's content largely revolves around content, building UGC, social media strategy, and growth.
She even fostered her UGC business in only a month and made about $5K in the first month. There's plenty you can learn from her. Check out this Reel!  
She also writes a newsletter that you can check out here.
---
Multicoloured Verification on Twitter?
A cesspool of confusion and drama is how we'd best describe Twitter.
After putting the paid verification program on hold, Twitter now announces its next big plan: the introduction of multicoloured verification.
Here's what Elon Musk tweeted. 👇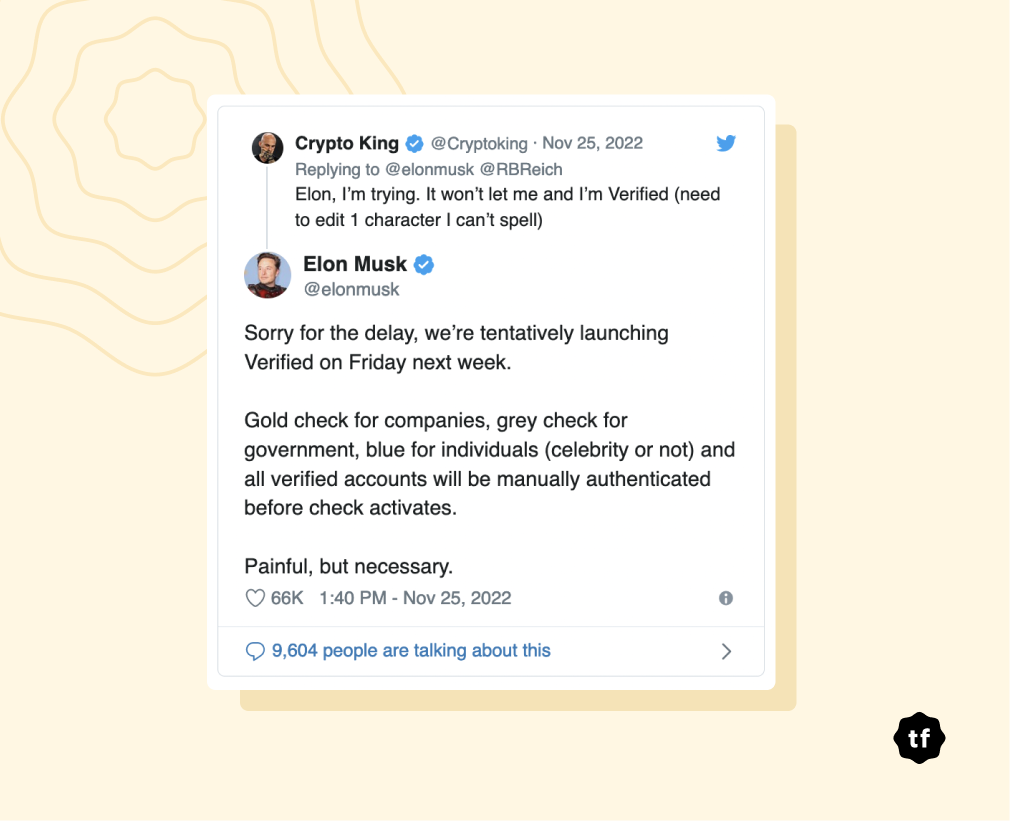 While all verified individuals will have a blue tick, some might have a secondary miniature-sized logo indicating they belong to a certain organisation or brand. So if your employer is verified and intends to get your account verified, this might be it. Right? Right?
Well, here's a TechCrunch report that offers more clarity.
New verifications to be rolled out
---
How to Make the Weekend Feel Longer by Cari Romm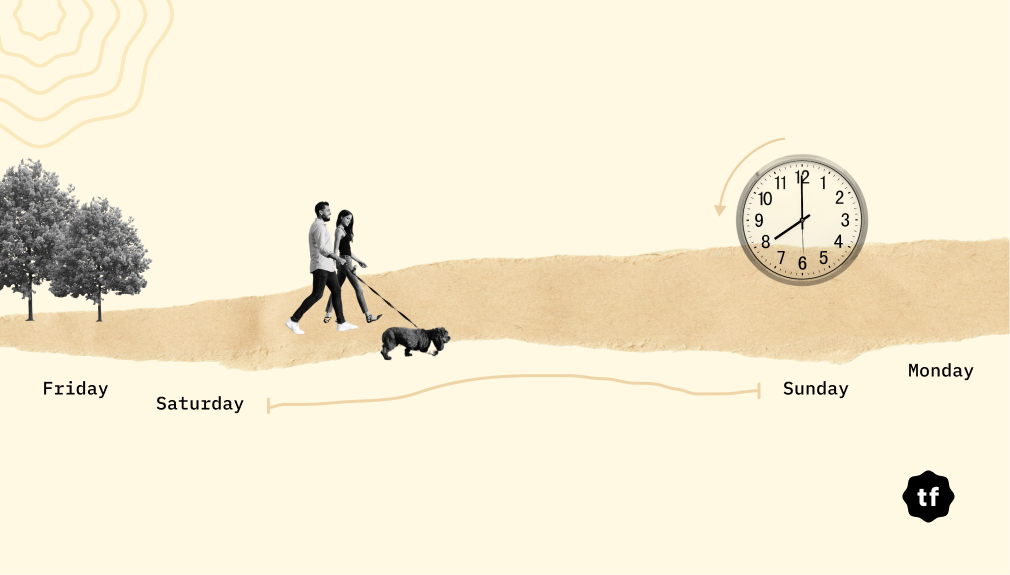 It doesn't matter if you love your job or not, weekends or doing nothing is addictive, and we want them to last.
Alas, like some friendships they don't!
But writer Cari Romm says we can make our weekends feel longer, and by weekend-ing, we can allow time to slow down. Don't understand what this means?
Check out the article here.
How to make the weekend feel longer
---
🔥 What Else Is Brewing?
---
👀 What's Thousand Faces Club Consuming?
Answer In Progress: Our social media intern Adarsh Agarwal says, "Came across this channel, watched a video, and found it so good that I ended up watching three more videos in succession.
Peter Thiel's Zero to One: Our community manager Shubham Tiwari says, "What does it take to go from 0 to 1? How do you build the future? Last weekend, I started reading Zero to One to understand the underpinnings of startups better." He is also watching Dexter's new season!
The Flight Attendant: Manya Kotian, our content creator, binge-watched this show. She says, " I watched two seasons of The Flight Attendant this weekend. Loved the plot twists with the mix of drama and humor! Kaley has done a wonderful job."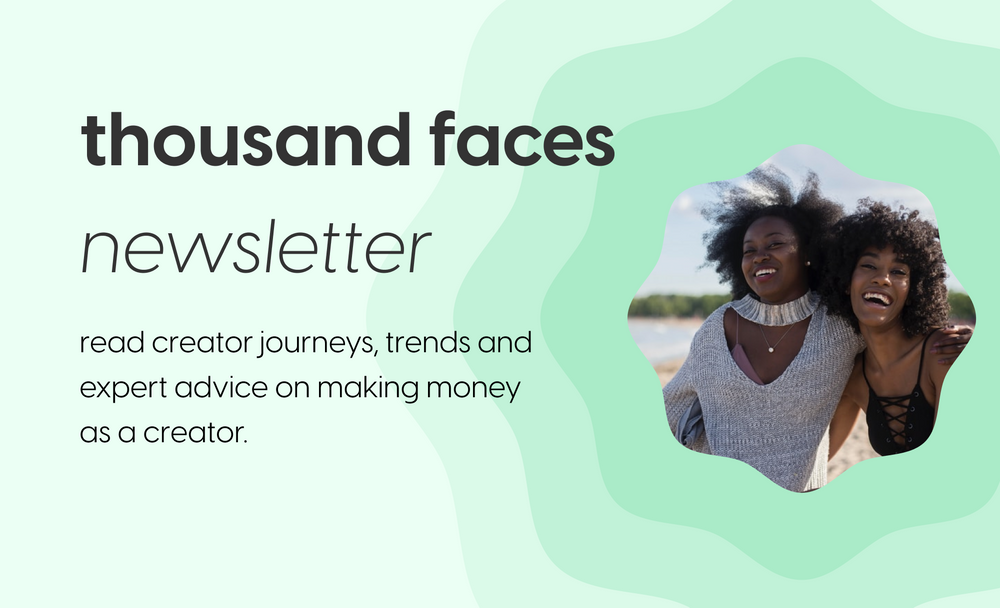 Thousand Faces Club - Newsletter
A biweekly newsletter on creator economy
Subscribe to newsletter