Can you believe it's the 70th edition of Going Solo? 🤯
We've been writing this newsletter for 70 weeks now, and we'd like to thank you for staying with us in this journey. 🤟
And what's not to love? We're writing this edition from the mountains. 🤩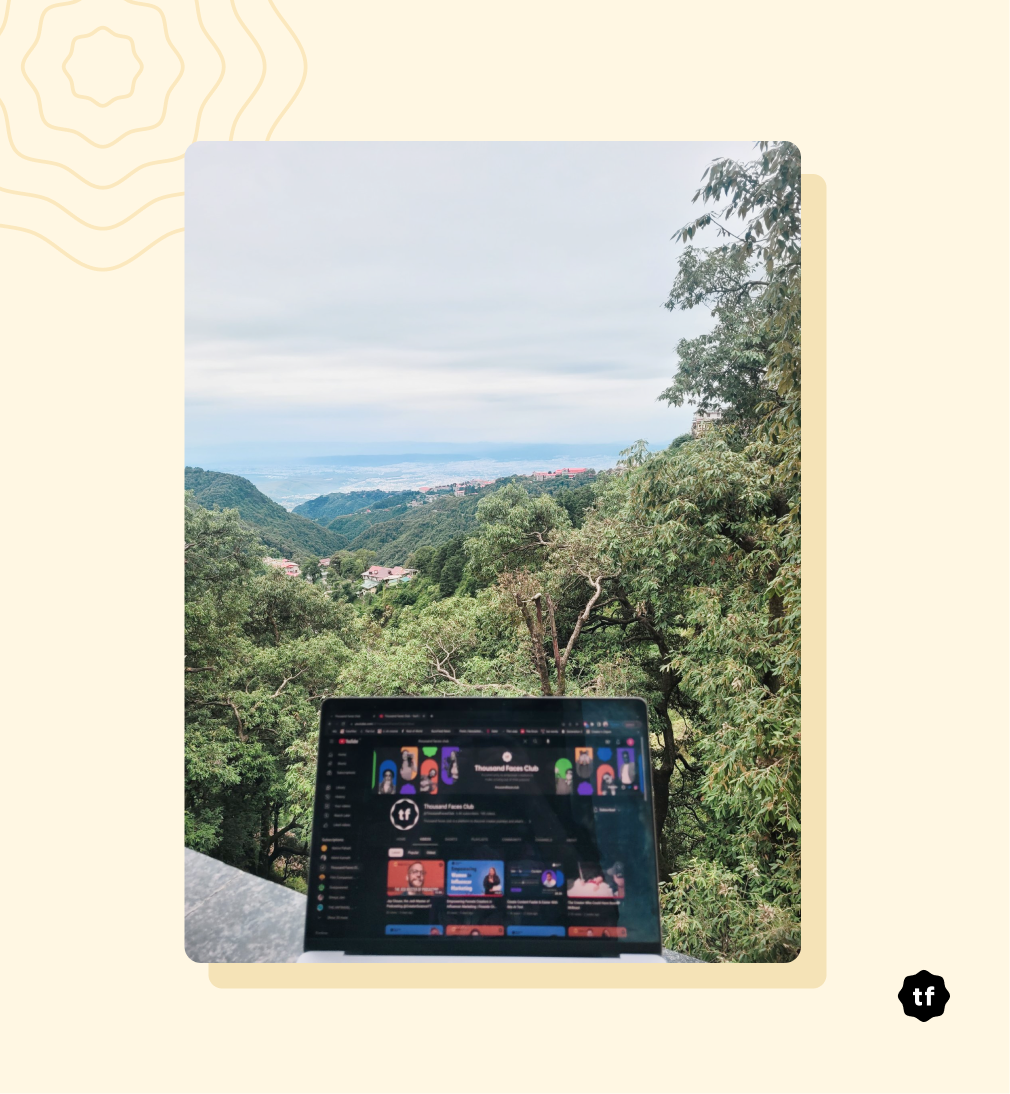 And on that note, let's quickly go through our weekly round-up of creator economy updates.
In today's Going Solo
Advice of the week: Cal Newport on digital minimalism
News that caught our eye: YouTube announced a gaming platform, Playables
Discover a new creator: Dan Koe for every day inspiration
Stuff worth watching: The Dead Internet Theory by ColdFusion
---
Cal Newport on Digital Minimalism
Computer Science professor and author of non-fiction books, Cal Newport, has great advice on minimising digital consumption and screen time. His books A World Without Email, Deep Work: Rules for Focused Success in a Distracted World are good options to begin with, but we found many answers (and perhaps even solace) in Digital Minimalism: Choosing a Focused Life in a Noisy World.
Certain lines that stayed with us after reading the book. 👇🏼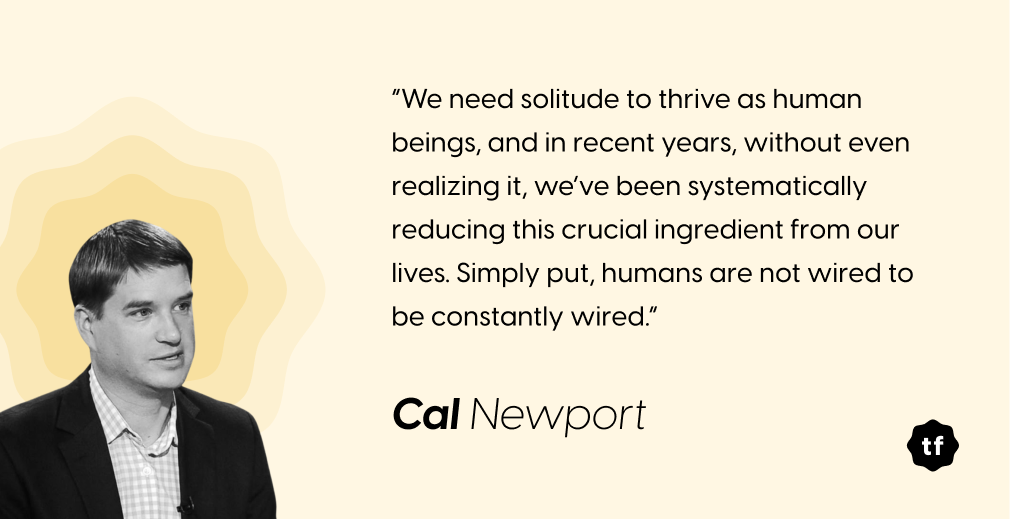 For those struggling with managing their screen time or if you'd simply like to understand why we get obsessed with social media, this book is a mandatory read.
---
A New Gaming Product from YouTube?
This is incredible!
YouTube is beta testing a new gaming platform called Playables, and this doesn't come as a surprise, considering the number of gaming channels on YouTube. According to Statista, YouTube Gaming Live is one of the most popular game streaming platforms, and in 2022, it had over 440K unique game streaming channels.
Wall Street Journal reported that Google sent its employees an email asking them to play around with Playables, which will be available on both desktop and mobile.
Find out more about this. 👇🏼
https://www.tubefilter.com/2023/06/26/youtube-mobile-casual-gaming-platform-playables/
---
Why Dan Koe's Content Inspires Every Creator Out There!
Dan Koe is a brand and creator advisor who works with creators making 6-7 figures. In his words, Dan is the guy creators go to when they want to go from starving artists to highly-paid (and highly-praised) internet phenomenon.
While he helps creators set up marketing, strategies, and goals for growth — he also offers plenty of free courses. Great to get a taste of them before you sign up for the real deal, eh?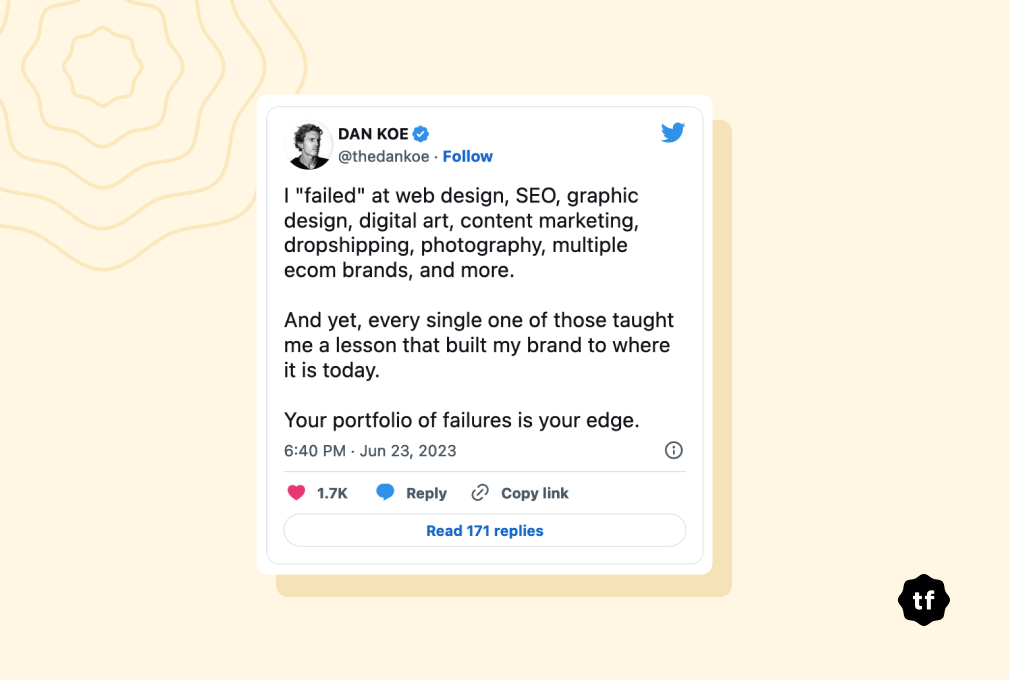 Whether you follow his newsletter or social media, his content is lucid and serves a purpose: it pushes you to tap into your potential, create better, and write more often.
The clarity of thought that his content offer is incredible, and if you're looking to follow one creator who can motivate you every day, it's got to be Dan.
---
Is the Internet Overwhelmingly Full of Bots?
ColdFusion produces excellent and immersive video essays on business and science. They've recently published a video to discuss how AI is taking over the content and helping create virtual influencers. Are they bots?
You've got to watch this video for more deets. 👇🏼
---
🔥 Brewing Hot
YouTubers can now experiment and A/B test three thumbnails per video. Know more about it here.
To reduce spam in DMs, Twitter is now allowing Twitter users to control who can DM them. If you've been trying to reach out to creators for collaborations and have been struggling to form a contact, this is the reason. More information is here.
---
EVENT ALERT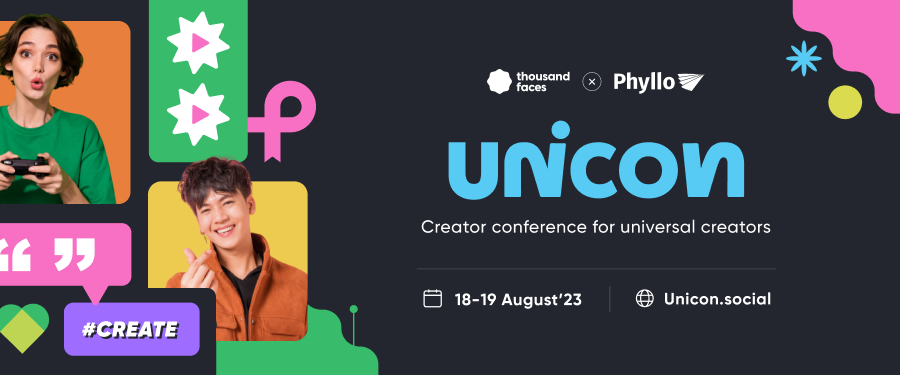 Thousand Faces Club is hosting a two-day event called UniCon with Phyllo to bring creators and creator economy brands under one roof. This virtual event will be packed with Fireside Chats, panel sessions with your favorite speakers, hands-on workshops, and electrifying networking opportunities!  🤝
Whether you're a seasoned creator, starting your journey or a brand supporting creators, UniCon has something incredible for everyone! 🚀
This is a FREE event and you can register for it already! Don't forget to spread the word.
We'll be dropping the event schedule soon.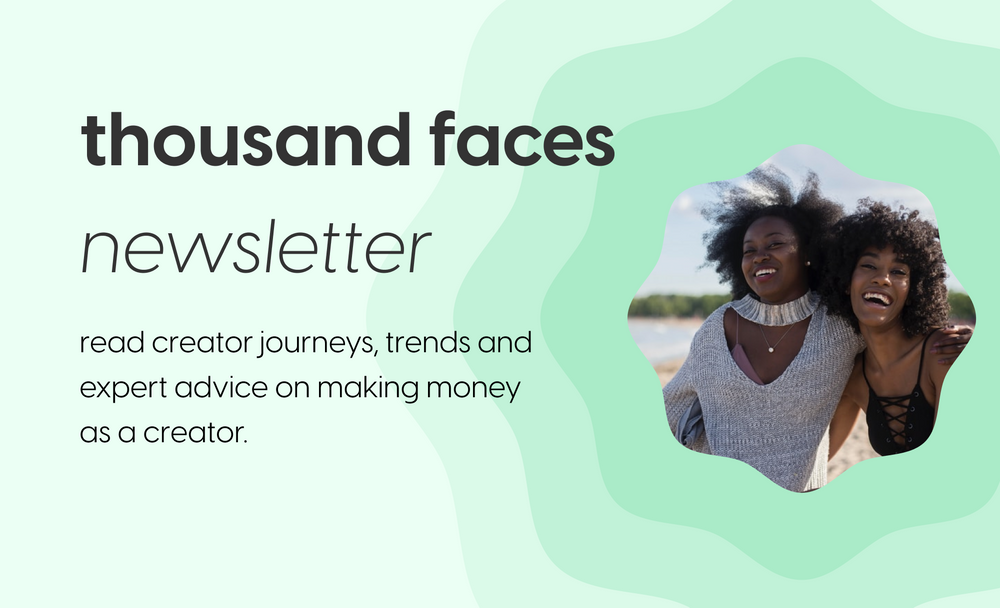 Thousand Faces Club - Newsletter
A biweekly newsletter on creator economy
Subscribe to newsletter