Hey, folks! 👋
Some creators don't just create — they lead the way. Today, we're sharing our conversation with one such creator! Joe Casabona, a podcaster and coach, helps creators and podcasters grow their show and make money.
In his words: I help podcasters save 10+ hours per week so they can spend their time growing and monetizing their show.
Let's find out more about Joe. 👇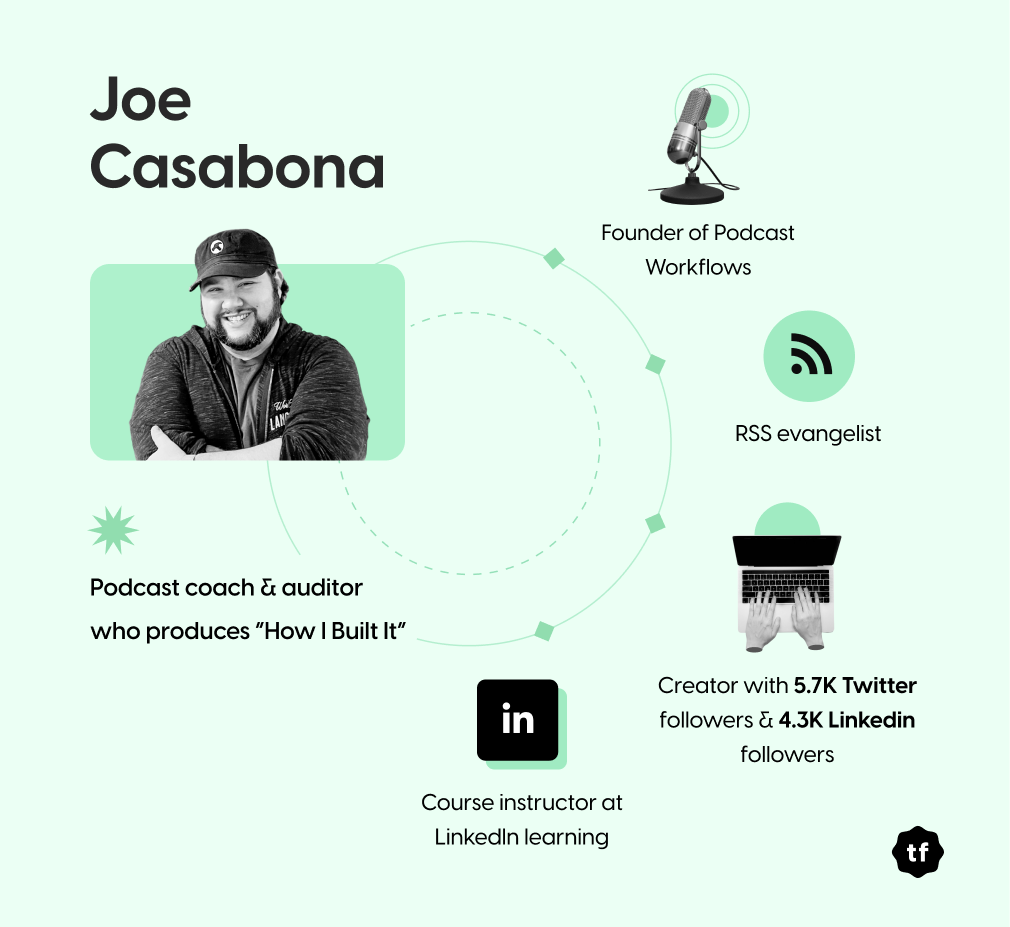 Let's dive into the conversation. 👇
---
Thousand Faces Club: What are the common traits of a successful podcast?
Joe: Let me qualify success first because people look at creators like Joe Rogan, Lex Friedman, John Lee Dumas, The Office Ladies! That's not the success we should emulate. Joe Rogan is in a league of his own; he can talk for 3 hours and doesn't have to edit his podcast like most people. John Lee Dumas can charge people to be guests on his show, and you shouldn't charge people. So, I want to level set what success looks like: if your show is accomplishing the goals you set out to accomplish whether it gets sponsors, generates leads, or to have great conversations with others in your niche, that's what success is. From an efficiency standpoint, doing only the things you need to do. Because, again, time is the only thing you can't get back or make more of, like Bill Gates said. Anything that helps you use your time wisely is a good trait.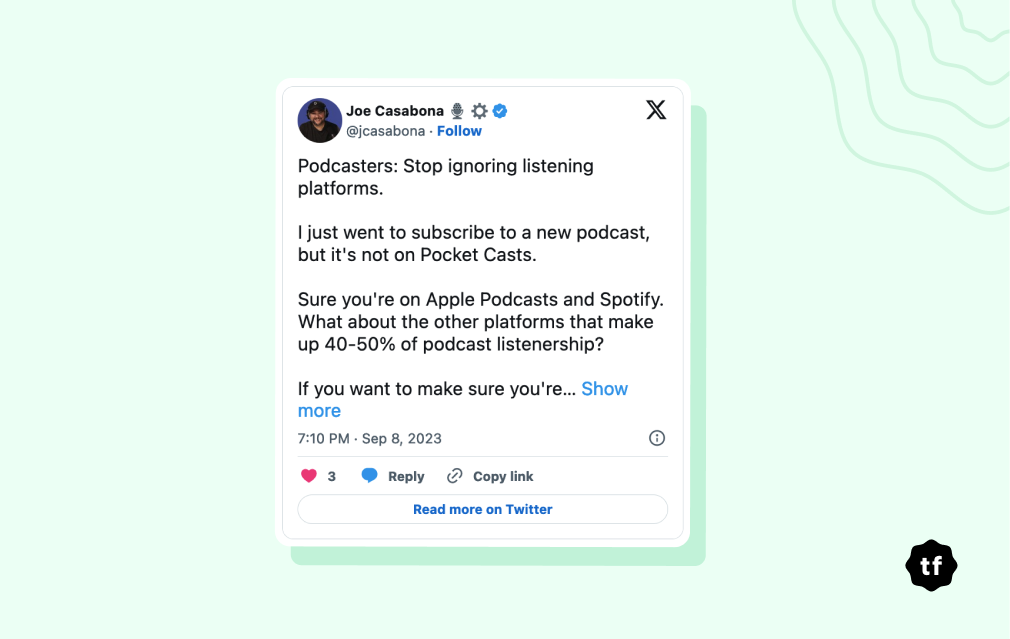 Thousand Faces Club: Right! Now that we've covered traits, can you share inefficiencies you notice in most podcasts?
Joe: While I find two inefficiencies, the biggest one is the guest booking process. Even though scheduling links are a lot more common today, people still do: hey, when's it good for you? I'm available in EST zone on these days and so on. Using a scheduling link solves this; apart from doing the timezone dance, it also handles the communication and email invites part. But even those using scheduling links don't always connect them with podcast planning documents and maintain a spreadsheet with their guests' names. And when someone books, the host manually adds them to a spreadsheet instead of automating this process with Zapier or Make. The second inefficiency, is about editing: when you edit, you don't have to edit out every breath, umms and uhs because that's how people talk in real life.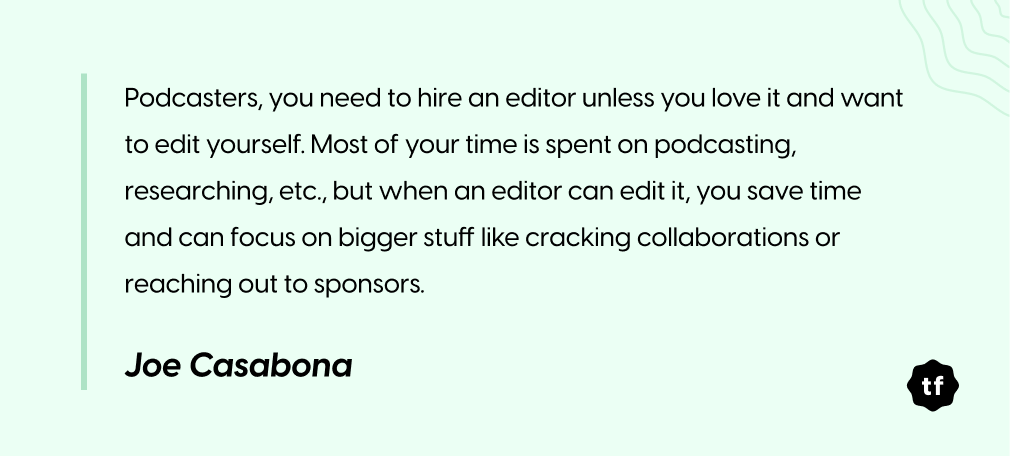 Thousand Faces Club: Great stuff! Can you tell us about podcast swaps?
Joe: There are four different ways of doing a podcast swap. 👇
Promo swap: If you and I were doing a promo swap, I'd read some pre-written text you give me about the show, and you'd do the same for me.
Feed drop: It's where we take full episodes of each other's podcasts and drop it on our feeds.
Guest swap: It's where you are guests on each other's podcasts and let your personality show while delivering value to audience.
Single cross-over episode: Like in TV shows, you'll record videos for each other's podcasts and publish.
Thousand Faces Club: And, if you host a huge guest on your podcast, how do you get them to repost their episode on their socials?
Joe: Sadly, most big guests won't share because they're acutely aware you host them because they're big. But also, they might have a lot of stuff going on, and might be sharing their own things. Besides, if they discuss same stuff on your podcast and their socials, it's not a great incentive for them to share your episode with their audience. Advice from Kelly Mosser on Diedre Tshien's Grow My Podcast Show: Have a great conversation, talk about things they don't talk about with their audience, and put a spin on it. Ask for a share because they won't share otherwise; they may not even know when the episode goes live. You can also recommend your other episodes that might entice their audience.
That's a great advice, isn't it? Joe elaborates this on our podcast, along with some solid advice for podcasters.
Watch the entire chat. 👇
Subscribe to Podcast Flows here. 👇
---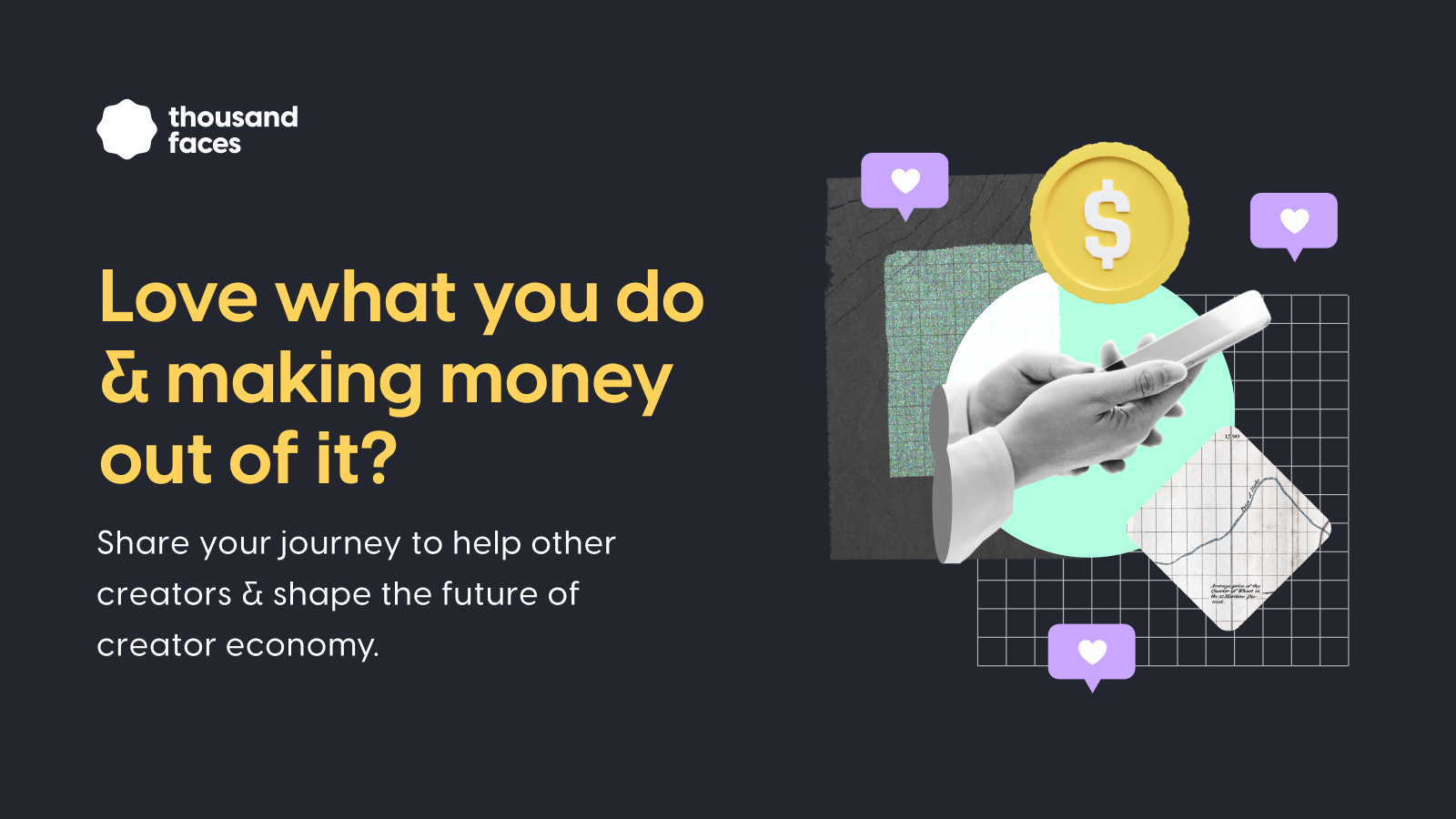 Creators, it's about time you help fellow creators out!
We're conducting a research on how much Asian creators make through brand deals, courses, affiliate marketing, and sponsorships, and we'd love to understand your revenue methods.
We'd love to chat with you about this. You can also fill out this survey to help us in this study. 👇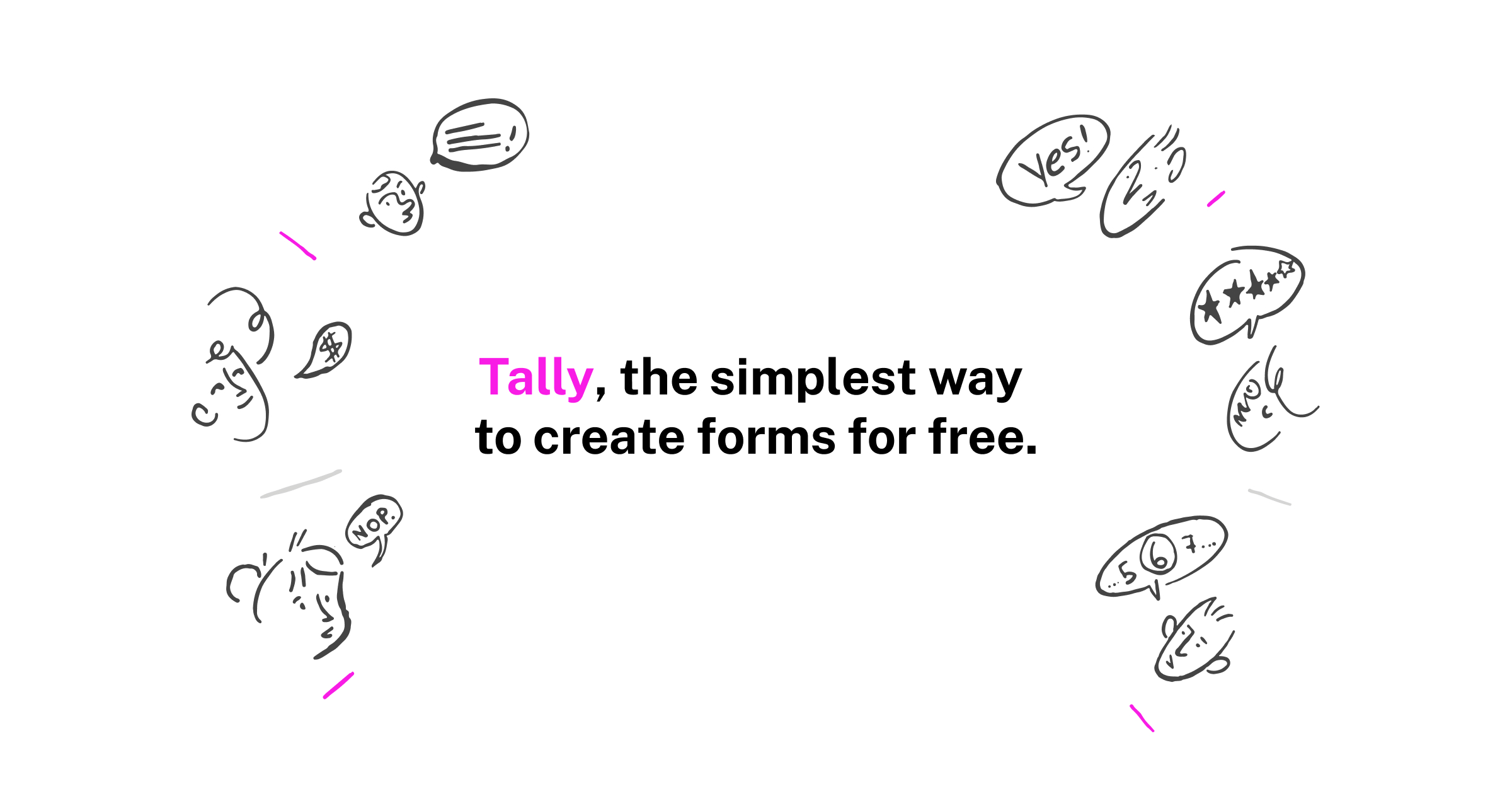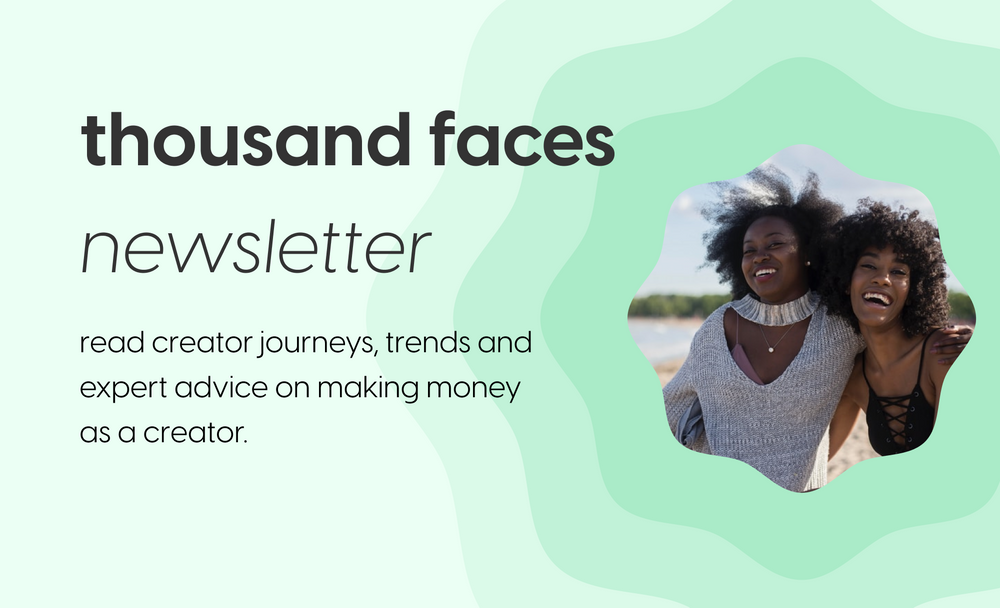 Thousand Faces Club - Newsletter
A biweekly newsletter on creator economy
Subscribe to newsletter