Brevity is beautiful — at least that's what TikTok convinced the world. What made this creator-favorite tool increase its video length to 10 minutes then? Is it to compete with YouTube and Instagram? Or is long-form content their current priority? 🤔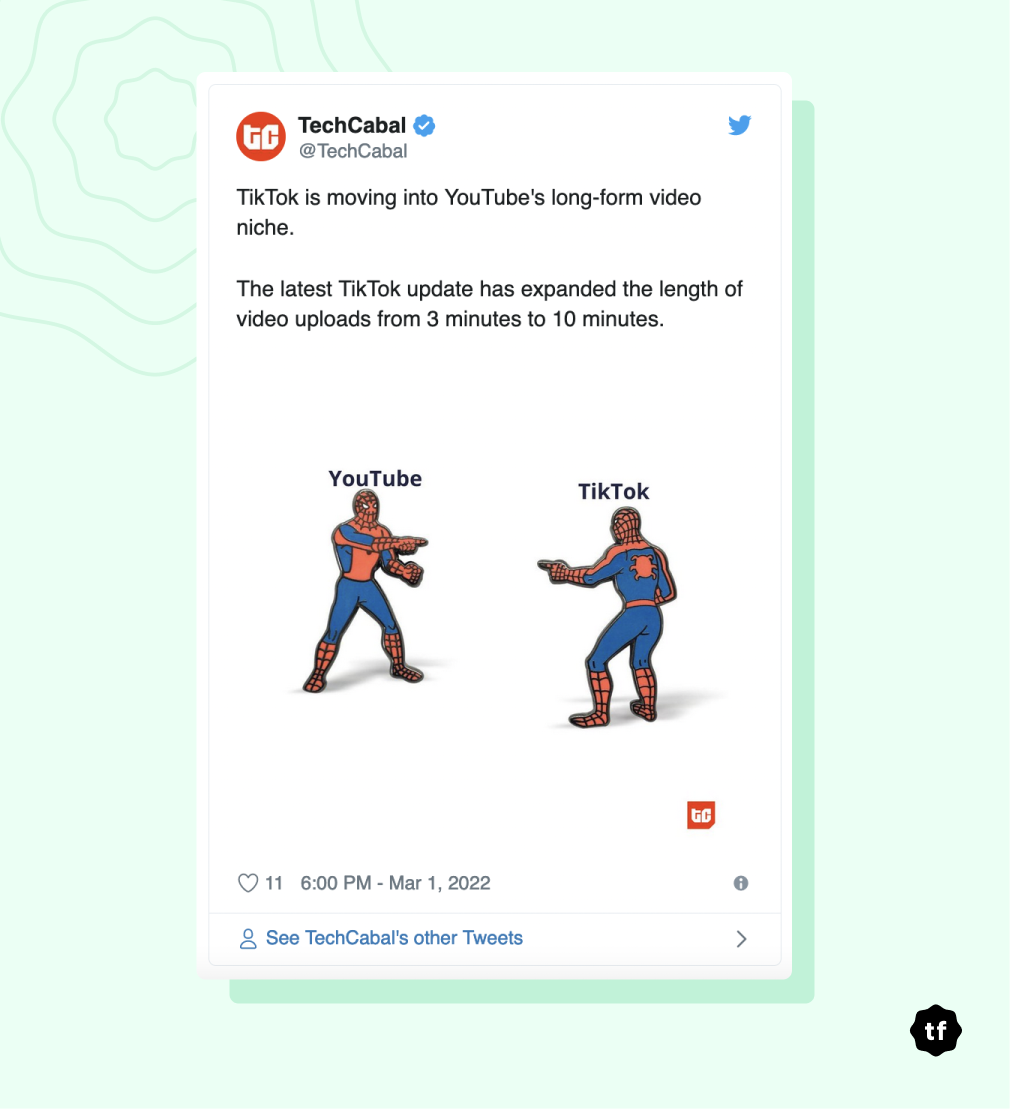 Bite-sized videos were TikTok's specialty; earlier last year, they increased their video length to 3 minutes to accommodate more than just bite-sized content. Instagram and YouTube entered the short-form video content game for a slice of the pie TikTok has been relishing. With TikTok taking a plunge into the long-form content realms, it might be seamless for creators to monetize more as viewers will stick around for long hours.
In an interview with The Verge, a TikTok spokesperson said 👇🏼
"We're always thinking about new ways to bring value to our community and enrich the TikTok experience. Last year, we introduced longer videos, giving our community more time to create and be entertained on TikTok. Today, we're excited to start rolling out the ability to upload videos that are up to 10 minutes, which we hope would unleash even more creative possibilities for our creators around the world."
Is 10 Minutes Too Much?
Makes us wonder too, you know? With our attention span the size of a fruit fly, long-form content isn't everyone's preference. YouTube influencers have somewhat nailed it, but what we've got to wait and watch is if TikTok can match YouTube's compensation for long-form videos. But as you know, the ad inserts function differently on both platforms — YouTube runs ads on (or within) a creator's content and TikTok plays ads between each video. That's why YouTube shares 55% of its ad revenue with its creators while TikTok has a pretty hefty Creator Fund.
Social media expert and analyst, Matt Navarra, shared his thoughts about this on Twitter, and cited, "I wonder if this expansion of longer video uploads has any link to the crisis in Ukraine and demand for longer form news content or longer citizen journalism footage." He also mentioned the huge misinformation TikTok now faces.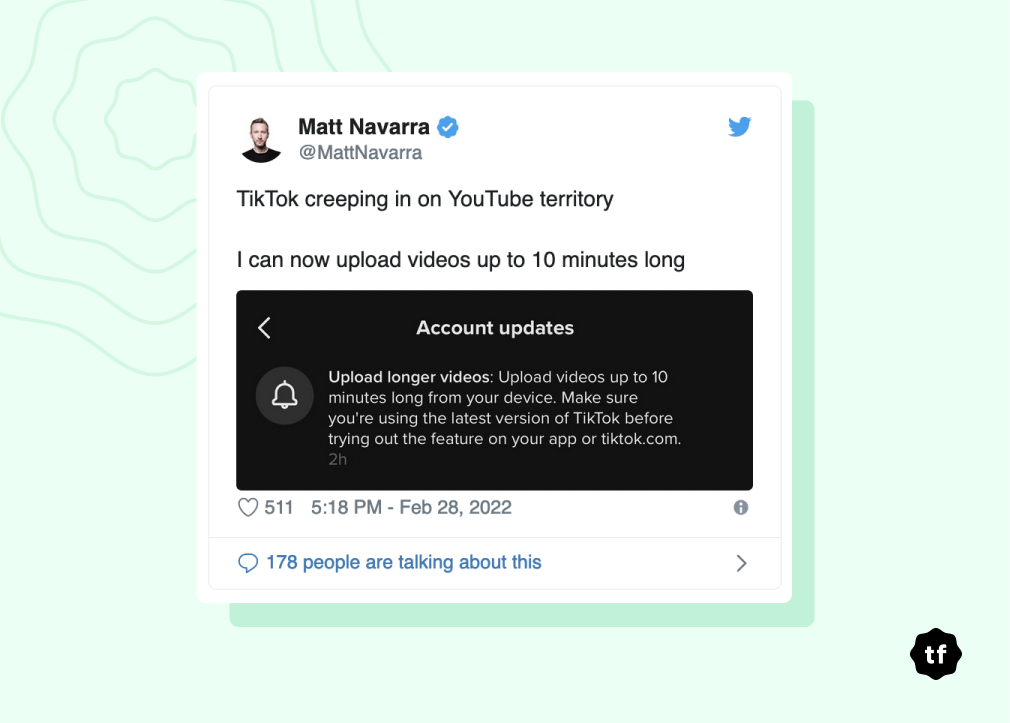 TikTok has stirred the pot — what remains is to see if it works or takes away what made this app frankly unique?
In Other News...
This just in — TikTok has also introduced an Agency Center feature, meaning talent agencies can look up content creators and invite them.
In a conversation with Social Media Today, TikTok said, "LIVE agency is a function that allows creators to be discoverable by LIVE Talent Agencies to help develop/coach growth within LIVE (i.e. tips and tricks, best practices, etc)."
From its looks, TikTok is determined to switch up its strategy to offer its creators more than usual. The future may seem unpredictable, but it's exciting for sure!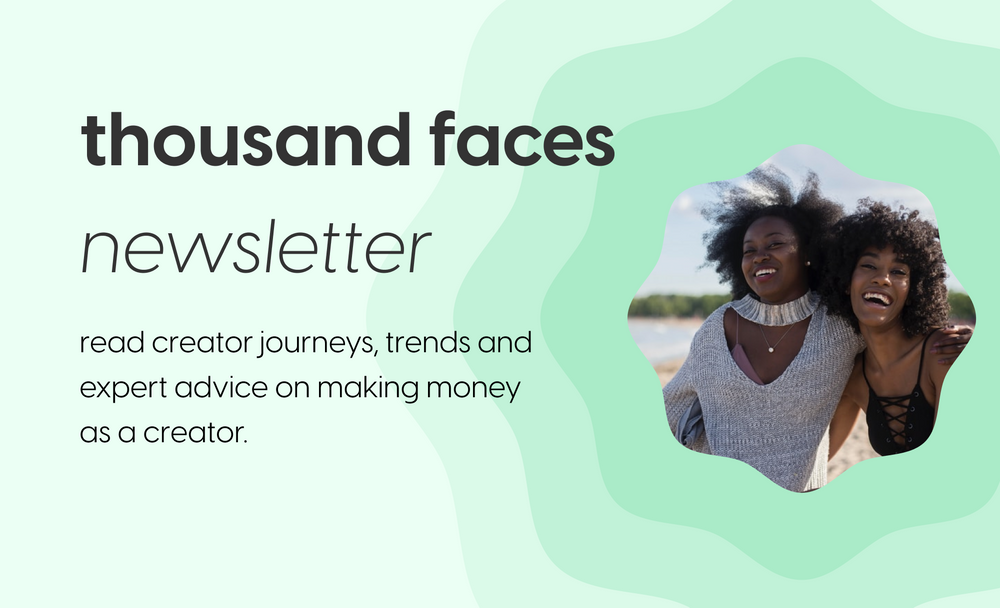 Thousand Faces Club - Newsletter
A biweekly newsletter on creator economy
Subscribe to newsletter