The question still remains: have you discovered a new creator recently? What sort of content have you been consuming?
We've been consuming a bit of art, pop culture, and tech — like always. And this month, we've decided to throw a spotlight on 5 creators who's content we can't get enough of. 👇
---
Jazz Music to a YouTube Channel with 1.36M Subscribers
David Payette is the creator behind the YouTube Channel Payette Forward that has about 1.36M subscribers. During his teenage, he fell in love with the piano and determined to become the best jazz pianist in the world. But, life had other plans for him.
He worked at an Apple Store in New York and around that time, he also battled cancer. During that time, he became self-aware and mindful, which led to finding meaningful work or gigs that he enjoyed. Soon, he quit that job and began consulting with various firms before launching his YouTube channel.
We wrote a Twitter thread about his journey which proves with fortitude, you can only emerge stronger. 💪
---
Discover a New Creator: The Jazz Hop Café
The Jazz Hop Café is a serendipitous find! ☕
While looking for lofi music channels on YouTube, we stumbled upon this channel that has about 1.11M subscribers. Like every lofi music channel out there, this one has great music accompanied by beautiful visuals. Run by four creators, Leena, Jack, James, and Dainty — this UK-based channel defines itself as a net-based music channel and purveyors of the finest freshly roasted beats, we serve cosy, café-style vibes to wherever you are in the world.
And oh, they've got merch too! So, the next time you're unable to focus at work or simply want to chill, plug into their beats.
We're loving this one! 👇
You can check out their website here.
---
Alice Lemée Writes About Creativity, Internet Trends & All Things Interesting
Don't let people tell you that email is dead! 🙉
For we've been discovering some amazing creators writing newsletters — and that's how we stumbled upon Alice Lemée, a freelance writer. Alice runs Internetly, a newsletter which caters to freelancers, digital nomads, and creators.
From teaching you a thing or two about freelancing and creating to suggesting great reads, you should surely check out this newsletter. Plus, she writes helpful threads and tips on Twitter. Check out Internetly here. 👇
https://internetly.beehiiv.com/subscribe
---
Love Movies & All Things Pop Culture?
This YouTube channel is for you! ✨
One Take has about 158K followers on YouTube, and whether you're looking for movie reviews or an analysis of your favorite show's ending — this channel deep dives into it. Interestingly enough, we spotted a 5-hour-long video on the channel, that comprehensively covers MCU characters.
We discovered this channel when we stumbled upon The Menu's review, but couldn't stop watching the other videos.
Check out one of the videos here. 👇
---
Talk Easy Pod Is One of the Best Podcasts We've Discovered this Year
Sam Fragoso's Talk Easy Pod really opens your heart to something!
It's not every day you stumble upon podcasts that bring intimately immersive stories from filmmakers, storytellers, and artists. And Talk Easy Pod is one of them.
These conversations aren't for everyone — and certainly not something you binge-listen! Every episode is a food for thought and leaves you thinking. If you've been looking for podcasts that offer a slice of life, and stories of ups and downs in a creator's life, you must check Talk Easy Pod. This podcast drops a new episode every Sunday.
Check out this episode. 👇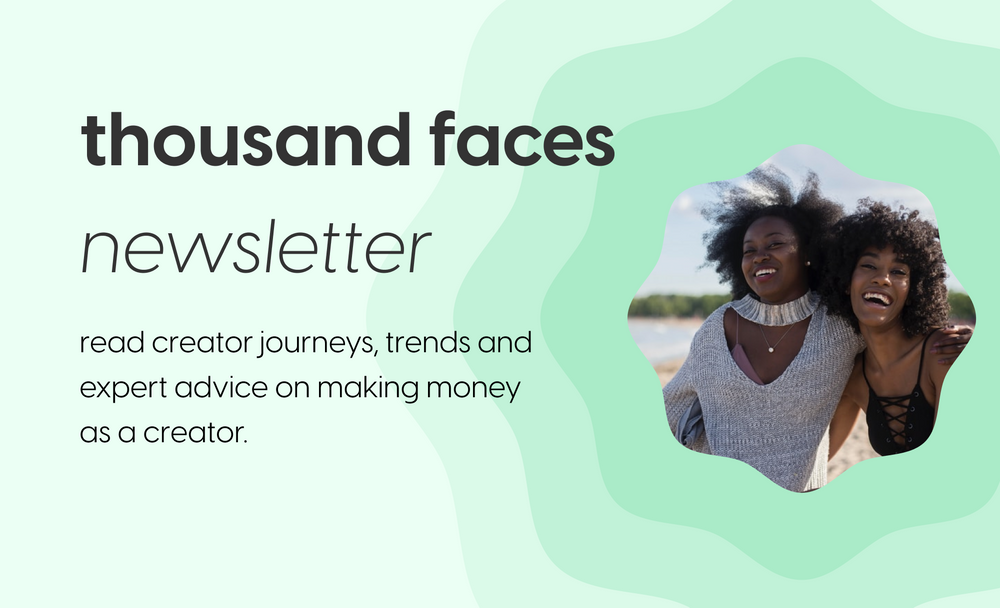 Thousand Faces Club - Newsletter
A biweekly newsletter on creator economy
Subscribe to newsletter