Time just flies when you consume great content. ✨
Have you discovered any new creators? What sort of content have you been consuming?
We've been consuming a bit of music, humor and social media content — like always. And this month, we've decided to throw a spotlight on 5 creators who's content we can't get enough of.👇
---
Have You Heard of Miss Excel?
Kat or Miss Excel has simplified Ms Excel for many. She is quite popular on Instagram and TikTok and has been covered by Bloomberg, Forbes, Insider, etc. Kat has trained about 1M+ users, and her Reels on topics like Pivot Table formatting tips or using Excel's split screen feature make her content relatable and useful.
From offering free classes from time and again to immersive courses like Complete Microsoft Office Suite, Ultimate Excel Bundle and more — Kat has pretty much become a household name. And for a reason.
And recently, she has launched a free newsletter where she intends to curate her favourite links on the internet, advice on productivity and career along with tips and how-tos on Ms Office. Sounds like something you need right now? Subscribe here. 👇🏼
https://www.miss-excel.com/pages/newsletter
---
Max Read to Learn About Future of the Internet
Max Read is an award-winning journalist who writes a weekly newsletter called 'Read Max' on Substack. His takes on the internet, the future of the internet, and the digital economy are immersive..but also funny.
From writing on how to quit Twitter to having a career as a journalist in 2022, his topics are useful for most creators. You'll also find him writing on web3 and internet culture, so if you're looking to read stuff that's opinionated, amusing, and informative, it's got to be this.
While many posts are free, you can also sign up for his paid newsletter that covers his favourite reads too.
Check out his newsletter here.
---
If You've Heard of Farnam Street, You've Heard About Shane Parrish
Shane Parrish's journey has been so crazy good that many global creators aspire to be him!
Known as Wall Street's biggest influencer, he founded Farnam Street and Brain Food, which are all about actionable ideas, insights into reading, making better decisions, and productivity. What started out as a side hustle grew into a full-fledged media company, and today, FS is the go-to platform for content on inspiration or productivity. Later, Shane also started a podcast!
You should definitely follow him on Twitter if you're not yet.
Psst. we've also written a Twitter thread on his journey.
---
Let's Not Meet for Horror Stories
Do you love horror stories? If yes, you'll love by Let's Not Meet podcast by Andrew Tate.
No, no, not that Andrew Tate. But a different creator!
He hosts this true horror podcast and narrates chilling real-life horror stories; sometimes, he has guests who share their stories. While some stories aren't for the faint-hearted (we mean us), some are super creepy. Don't say we haven't warned you!
Check out the podcast here.
---
Love Music & Movies? Here's a Creator You'll Adore
We stumbled upon Elliot Roberts through a long-form video essay, where he dissects the differences between two movies on Steve Jobs. Of course, the one with Michael Fassbender and the other one with Ashton Kutcher.
After watching (and loving) that video, we moved on to his other videos and discovered a gold mine of content. If you love music and movies, you'll find great stuff here.
He also hosts interviews and AMAs. Check out one of his videos here.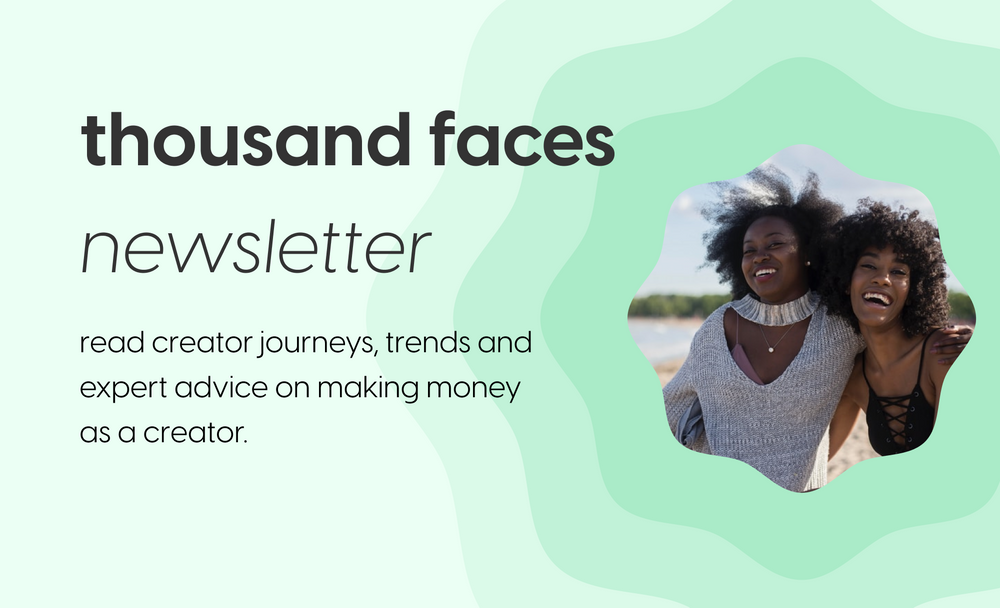 Thousand Faces Club - Newsletter
A biweekly newsletter on creator economy
Subscribe to newsletter