If there's one thing we've learned about creating, it's that it ebbs and flows. When the ideas are great, you flow and when they aren't, you pause and focus on something else.
What do you do when ideas don't flow? Tell us!
And on that note, let's go through our weekly round-up of happenings in the creator economy.
In today's Going Solo
Austin Kleon on making brain uncomfortable
Discover a new creator: Elliot Roberts
BuzzFeed steps into Metaverse
The power of simple writing by Haruki Murakami
---
Austin Kleon on Making Brain Uncomfortable
Bestselling author & artist Austin Kleon is all about pushing creativity and doing things out of bounds. And as the saying goes, magic happens right out of your comfort zone, and that's what Austin also says.
Lines from one of his books say just that — how new things can make the brain uncomfortable and help conjure new ideas. 🚀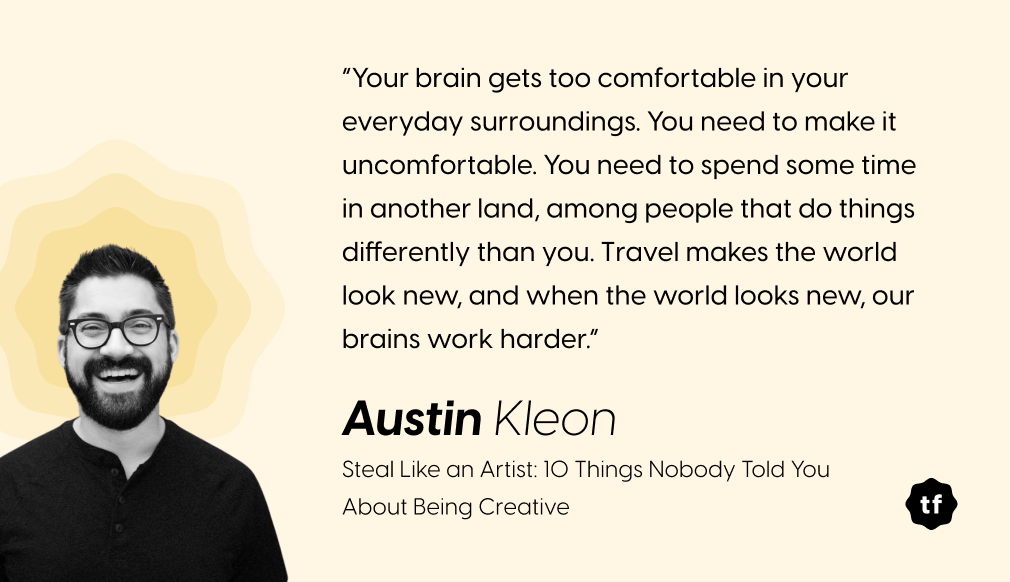 Psst. sign up for his newsletter here.
---
Love Music & Movies? Here's a Creator You'll Adore
We stumbled upon Elliot Roberts through a long-form video essay, where he dissects the differences between two movies on Steve Jobs. Of course, the one with Michael Fassbender and the other one with Ashton Kutcher.
After watching (and loving) that video, we moved on to his other videos and discovered a gold mine of content. If you love music and movies, you'll find great stuff here.
He also hosts interviews and AMAs. Check out one of his videos here. 👇
To discover more thoughts, follow him on Letterboxd.
---
BuzzFeed Steps Into the Metaverse
If you thought BuzzFeed has gone AWOL, let us tell you it hasn't. It's still around—it's just that they've stepped into the Metaverse.
So, what's the plan?
Basically, BuzzFeed's Tasty will venture into the Metaverse, and according to Tubefilter, "Horizon Worlds users can visit Mega Tasty, a virtual reality installment that's currently decked out with Thanksgiving-themed decor and games, but will update over time to keep up with the culinary network's latest content."
Tasty hopes to build a larger community and reach out to more creators. Would be super interesting to see how this pans out.
Know all about it here.
Earlier this year, various media experts said BuzzFeed has to venture into the metaverse to secure its future! In fact, BuzzFeed has been calling itself a tech-first publication and has been experimenting with VR and AR events too. What do you think about this?

---
The Power of Simple Writing — Haruki Murakami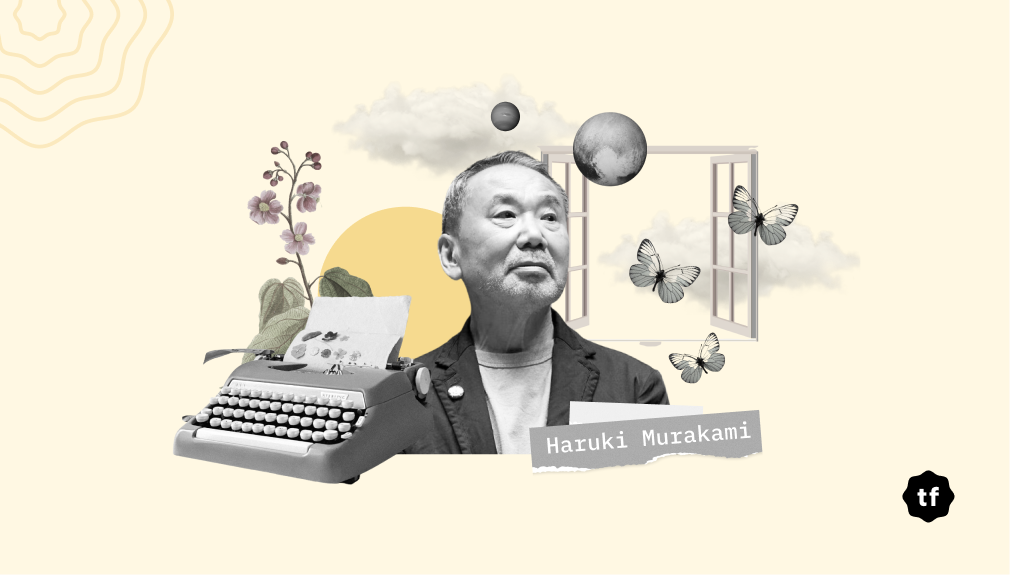 Murakami's writing makes you wonder if words come to him as he sits to write. His writing is that fluid and simple, but as we all know how difficult simple writing is. Or the power that it has.
In a Guardian article, Murakami writes, "Give up trying to create something sophisticated. Why not forget all those prescriptive ideas about 'the novel' and 'literature' and set down your feelings and thoughts as they come to you, freely, in a way that you like?"
If you're looking for advice on writing from Murakami himself, check out this article.
---
🔥 What Else Is Brewing?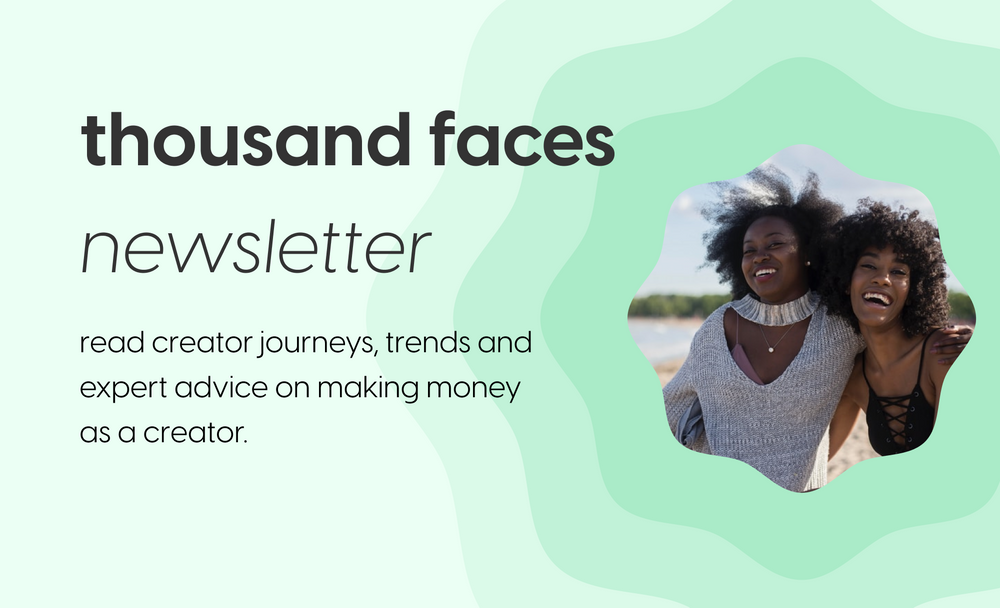 Thousand Faces Club - Newsletter
A biweekly newsletter on creator economy
Subscribe to newsletter