Too much is happening — and it's becoming difficult to look for bright days. While the world is coming to terms with layoffs and the economy, kind people on the internet are still looking out for those affected. And that counts.
If your friends or family aren't feeling great today, reach out to them, send a virtual hug or take them to a nearby park for a long walk. Conversations help, trust us.
And on that note, here's a round-up of all that's happening in the creator economy this week.
In today's Going Solo
Tina Hallis on taking breaks
Discover a new podcast: The Marketing Millennials
Voyce.Me raises $2.5M & is building English Manga content
Playbook for productivity & running a podcast
---
Tina Hallis on Taking Breaks
We simply cannot deny that creativity and burnouts go hand-in-hand! Author and professional Tina Hallis champions taking appropriate breaks and how they can foster positive effects on our personal and professional lives.
Here's what she says in her book Sharpen Your Positive Edge.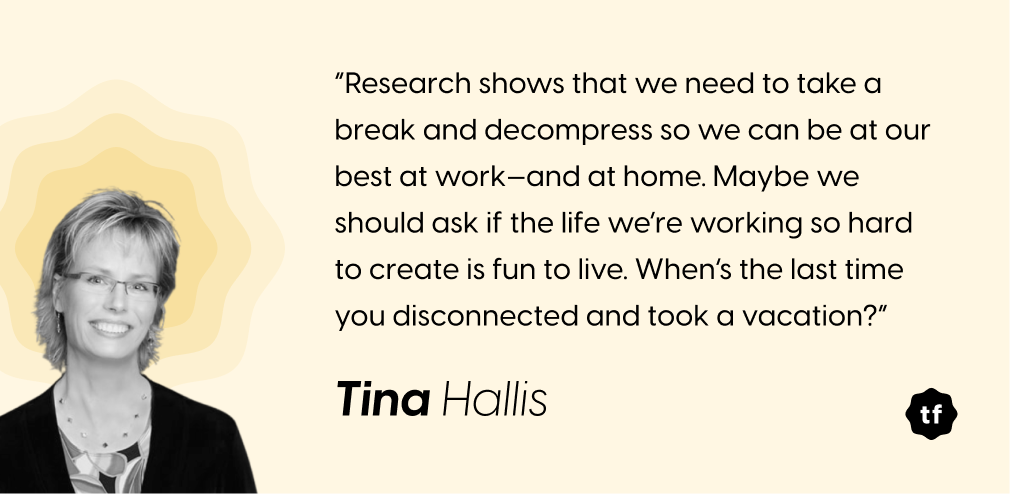 ---
Discover a New Podcast: The Marketing Millennials
We may have discovered The Marketing Millennials through their memes on LinkedIn. But boy, we're hooked to their podcast!
Run by Daniel Murray, this podcast brings in guests and subject matter experts who dish out great knowledge on social media strategy, community building, running successful newsletter marketing or TikTok campaigns.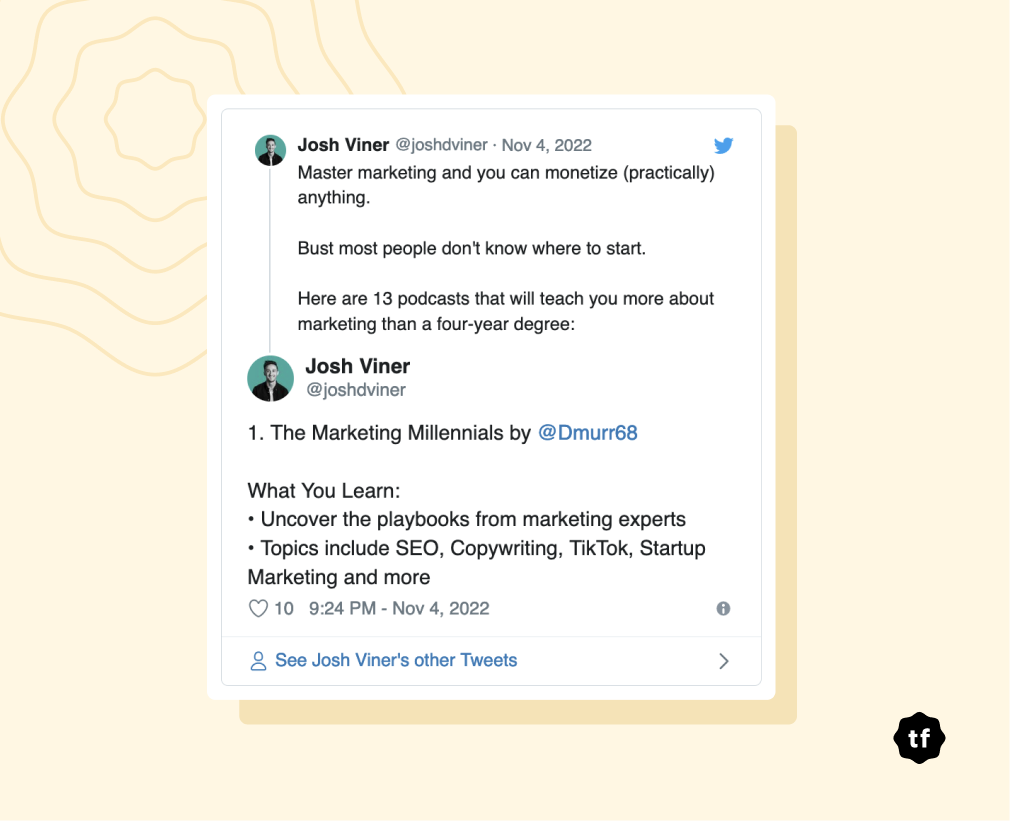 Whether you're a creator or work in the content and social media space, you cannot miss out on this podcast. Check them out here.
---
Voyce.Me Raises $2.5M & Is Building English Manga Content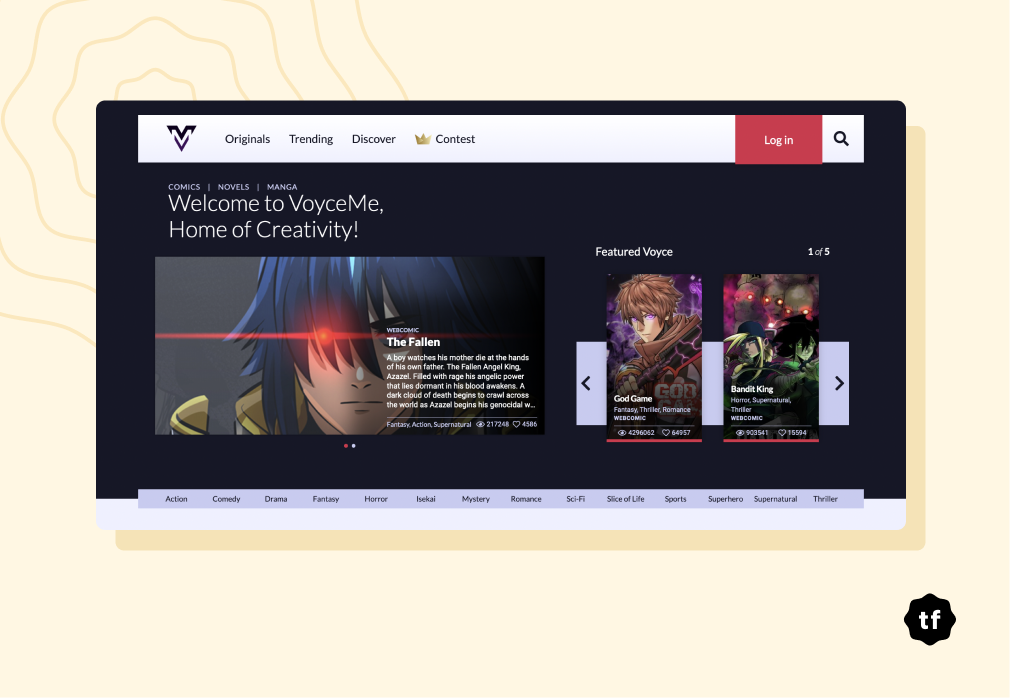 You know what's the beauty of the internet? It's that you can build great things you're passionate about—and you'll discover people who use them.
If you're a manga enthusiast or reader, you may have already heard of Voyce.Me.
Founded by a 21-year-old GenZ manga enthusiast, Voyce has been an abode for manga artists, and artist sponsorships begin at $5, but you can consume free content too.
Voyce has recently raised $2.5M and following the fundraising, the platform will create opportunities for English Manga creators. Sounds like an interesting spin, isn't it?
Read the entire report here.
---
Playbook for Productivity & Running a Podcast with Maxim Poulsen
We hosted a Fireside Chat with LinkedIn influencer and podcaster Maxim Poulsen to understand his content creation strategy and experience with kickstarting a podcast.
The video is out, and you can check it out here.
---
🔥 What Else Is Brewing?
YouTube launched additional features for live streaming. Did you know the go-live feature will be available to more creators soon? Grab all the deets here.
Creator merchandise store Spring is acquired by Amaze, a creator-centric tool that allows creators to launch stores. Together, they intend to create shoppable experiences for their users. Check out the report here.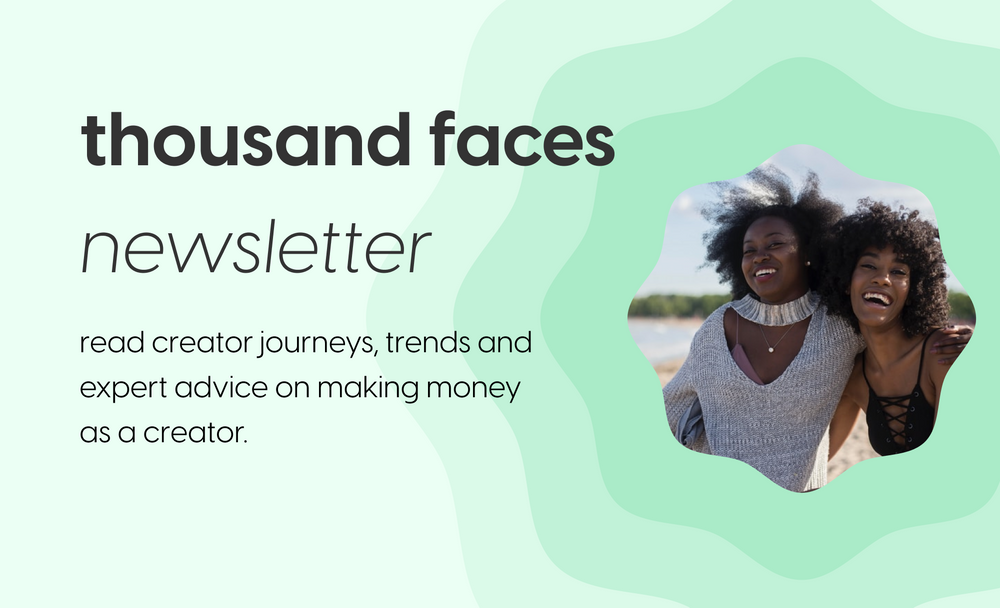 Thousand Faces Club - Newsletter
A biweekly newsletter on creator economy
Subscribe to newsletter