On most days, we open Faye D'Souza's Instagram profile to catch up with the news. We don't know about you, but when we find no time to read a newspaper or an online site, we rely on her updates. The internet has made it easier for independent journalists and content creators to report news or information. Mobile phones enable low-cost production and the ease to shoot or write from anywhere, any time.
That makes us think: are creators the new media and publishing companies? It's indeed an idea whose time has come.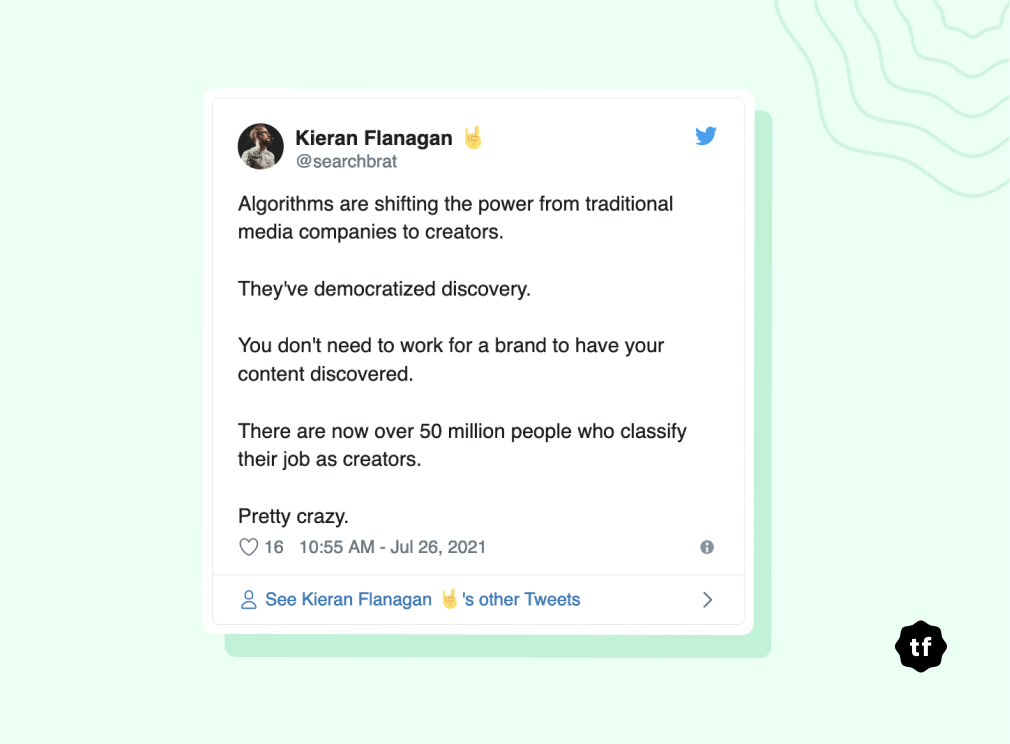 A certain Twitter user wrote, "In case you hadn't noticed, creators ARE ****the media companies now. Brands are fading into the distance as influencers replace them." We're slightly old school, so we didn't look at media and publishing industry from this angle. But the fact that several creators report news or open their channels for a dialogue or a conversation states quite a bit.
Let's take HasanAbi for instance — this Twitch streamer is a left-wing political commentator and a former journalist. He is one of the most-viewed channels with a massive following. Hasan was active on Facebook, and later moved on to Twitch after realising there weren't many streamers representing left-wing politics. Today, he has about 2.2M Twitch subscribers, and as per Stream Mentor, his net worth is about $3M, with Twitch streaming driving most of his revenue.
Creators as media companies
If you're a millennial or a skincare fiend, surely Into the Gloss might have been your friend for years. What started as a blog by Emily Weiss in 2010 is a brand worth $1.8B now. It also led to building an e-commerce beauty brand, Glossier, and Into The Gloss is still a go-to platform for all the scoop on beauty and skincare. Globally many rely on it — far more than what they do on Vogue or Harper's Bazaar, because Into the Gloss democratised reviews by working with influencers and beauty content creators. Plus, they leveraged UGC and built a community around their content.
Read: The Future of Community-Led Content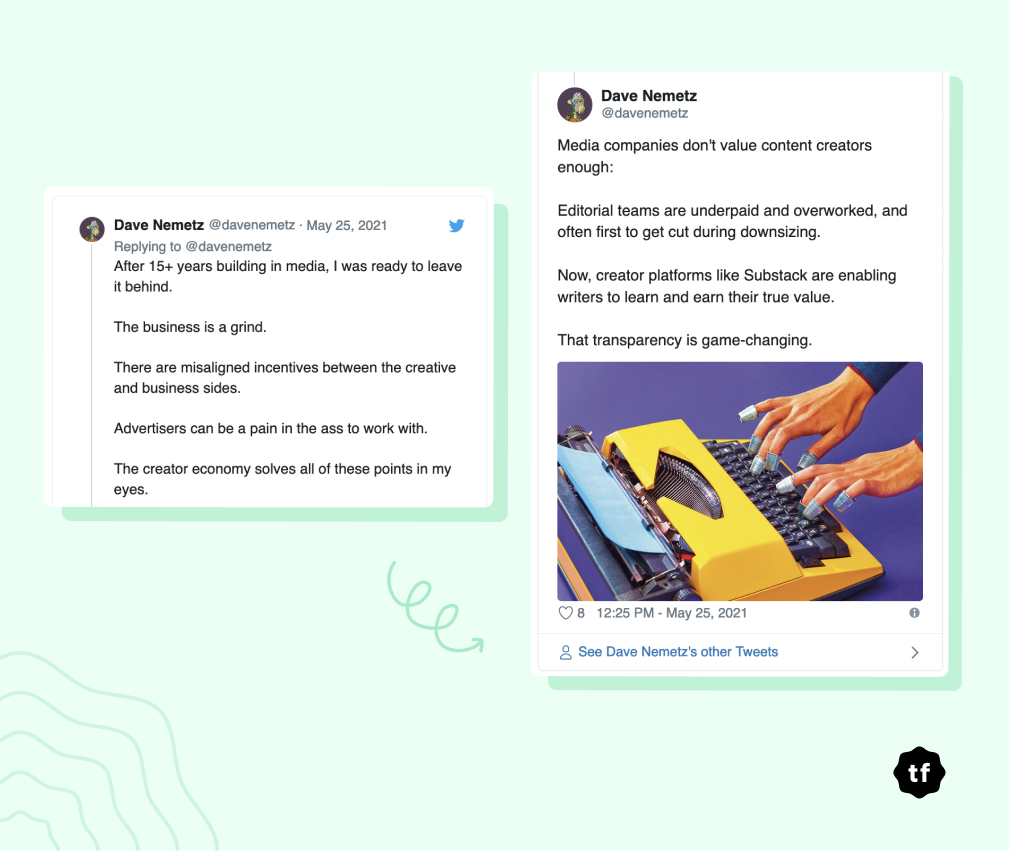 It's an open secret that media and publishing companies don't offer lucrative salaries or freedom. Various journalists (whether sports, opinion or lifestyle) are drifting away from traditional journalism to new-age content creation for that very reason. From podcasts to Instagram stories — creators offer honest and raw opinions. With platforms like Substack, Patreon, and Spotify, creators can monetise based on their worth.
Psst. according to Bloomberg, guests are paying upto $50,000 to appear on top podcasts.
We've had a conversation with Sam Parr, the founder of The Hustle, a media company worth $20M which got acquired by The HubSpot. Sam started The Hustle as a mere blog, but it made $300,000 in the first business year, which made him realise he'd earn more here than at a job.
When asked what were his first thoughts, he said, "I got lucky. It made a profit of about $50,000-60,000 in a few weeks, going beyond my expectations. Then, it hit me — although I hated blogging, I was good at it, loved the results, and figured I could build a business around it. I may not be the best, but I'm pretty good; at least good enough to make a living out of it. I'd be an idiot to not pursue it, so I decided to do it instead of taking up a job."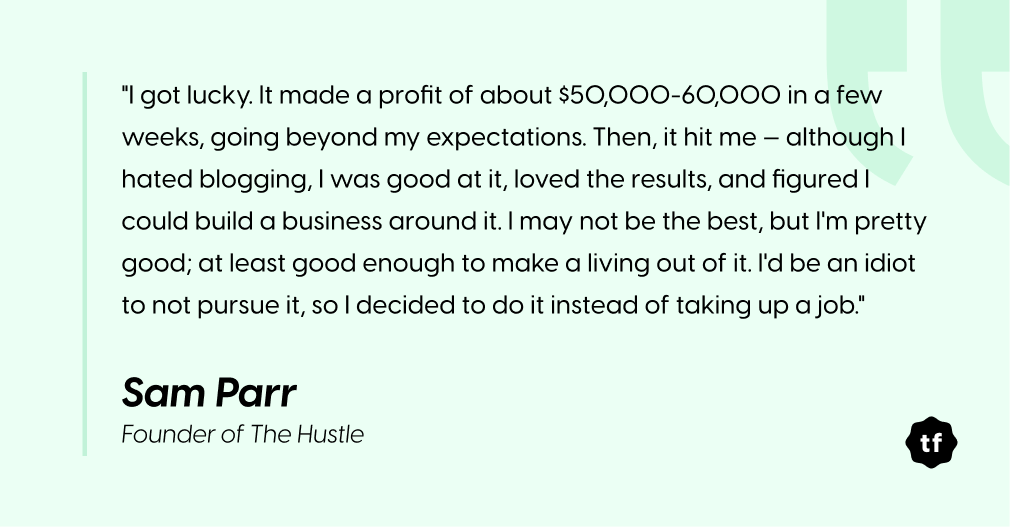 Later, Sam started podcasts and made millions through subscriptions and Hustle Con.
Is there a mindset shift in users consuming news or information?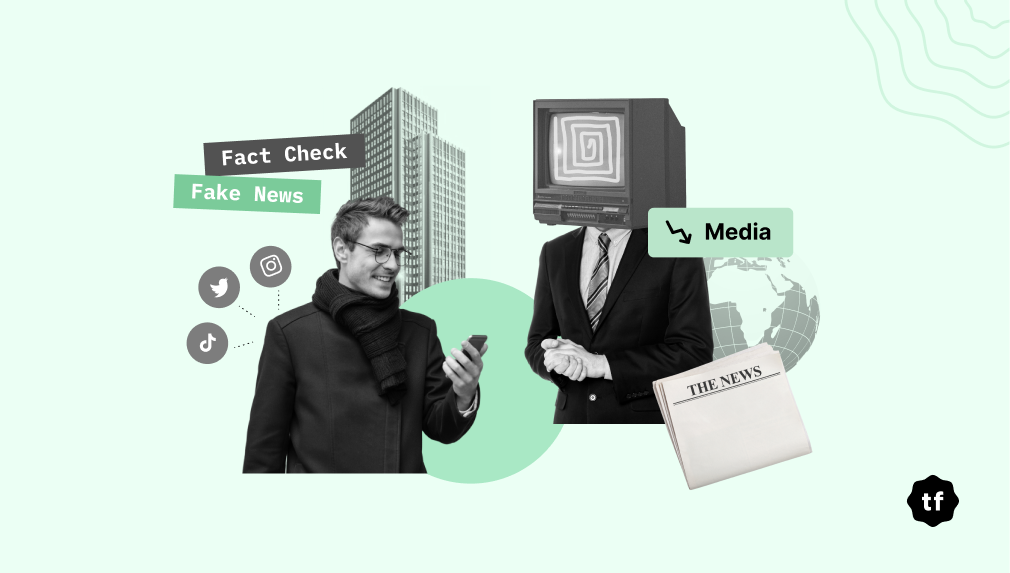 The only straightforward answer to this is: real people prefer real people reporting news or opinions. Content creators are treated as well-valued commodities, and across the globe, millions tune into their platforms to read, watch, resonate, or disagree with their content.
But if you're wondering whether creators have the authority or expertise to report information, it's a different argument altogether. Nevertheless, an important one. Media companies have fact checkers who validate news reports, but content creators are slowly hiring folks for fact checking and squashing fake news. With a great online following comes a great responsibility, and the fact that several independent reporters and journalists are drifting away from traditional media companies is very telling!
Will content creators pose a threat to the growth of media companies? Perhaps! The foreseeable future definitely sees them working together. What do you think?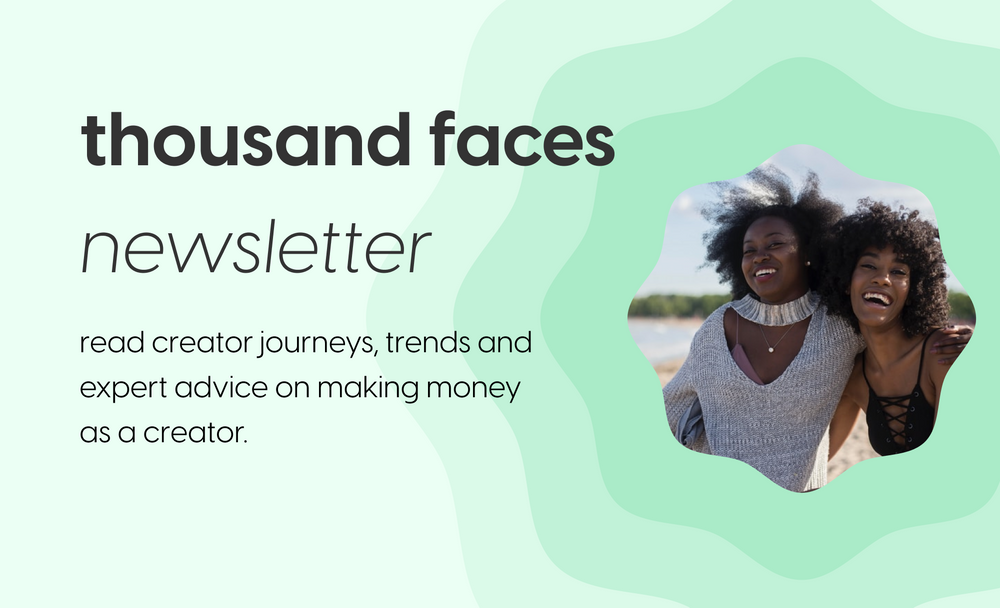 Thousand Faces Club - Newsletter
A biweekly newsletter on creator economy
Subscribe to newsletter