Have you heard of Eli Rallo — Gen-Z's Carrie Bradshaw? If you're an avid TikTok user, chances are you've stumbled upon one of her videos. This 24-year-old from New Jersey has been taking the app by storm with her witty, relatable and comedic content, which earned her the title: Gen-Z's Carrie Bradshaw. But that's not it; this TikTok sensation landed a book deal with HarperCollins.

Eli is a journalist who has worked with publications such as The Michigan Daily, Insurance Insider, W42st, etc. Plus, she learned theatre arts and is experienced in film production. One look at her profile, and you'll realize how diverse are her skills. And oh, she has written advice columns too.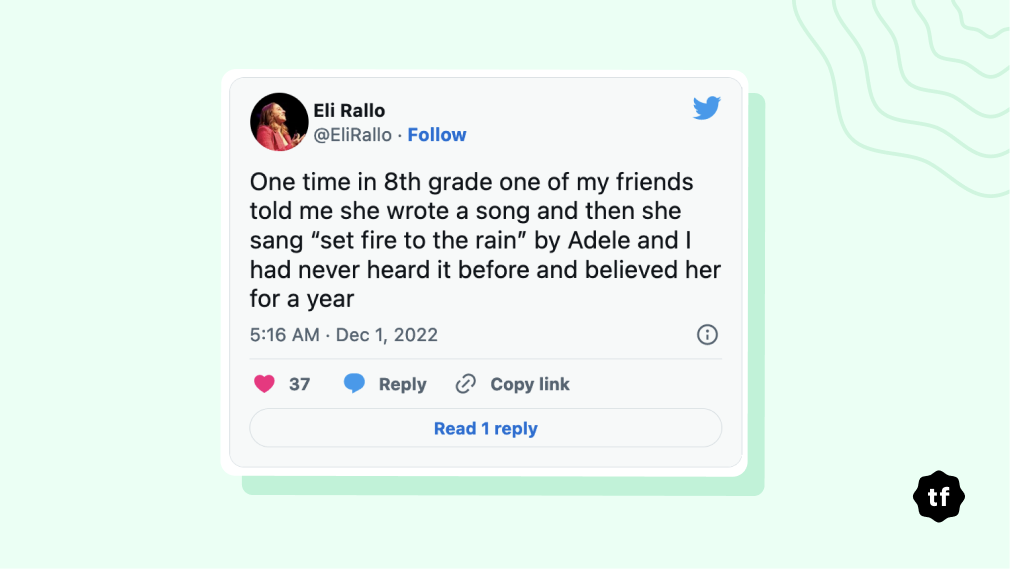 But when a creator becomes popular, they also face wrath — it's a given. So, I hopped on to Reddit to see what Redditors had to say about this deal.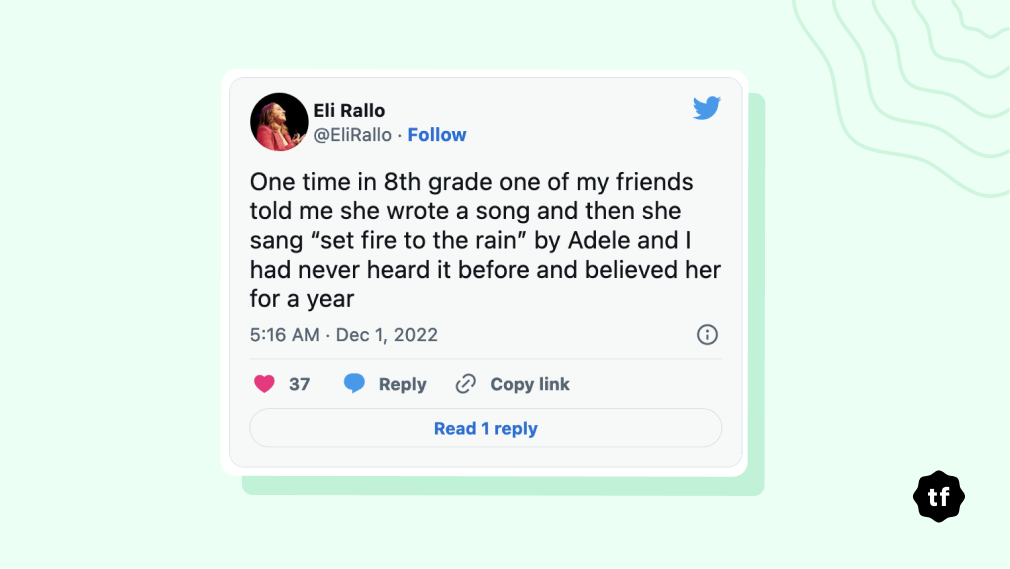 And..

Ah, the friction! Errr…but you get the point, right? Eli has more than half-a-million TikTok followers — a highly-engaged community, and when her book I Didn't Know I Needed This drops this fall, I know her community will devour it. The book deal is only the icing on the cake, because Eli has a podcast and more brand deals in the cooking. In 2022, she was also on Tedx to talk about social media from an influencer's pov. 👇
Eli's content doesn't belong to a certain niche; the fact that she is a lifestyle influencer and writer who writes on diverse things gives her the legroom to explore. Clearly that's what brands think too — because her sponsored content is as diverse. In an interview with The Observer, she said, "It's a mixed bag, some fashions, skincare, I do restaurants, broadway shows entertainment. I do Spotify, Amazon Prime, Google. It really depends. Like, I'm really lucky that I've positioned myself in a place where a lot of different brands feel inclined to work with me."
Of course, it's her relatable content and engaging personality helped her grow her audience on TikTok, eventually leading to a book deal. Another example is Laur DeMartino, who has about 6.9 K Instagram followers and 4.5K YouTube subscribers, with an impressive 38% engagement rate. And that attracts big brands like Lululemon to do sponsored content.
Why?
Stats reveal that brands who invest in creators (regardless of number of followers) over the brand's voice and celebrities, are found more reliable. And 92% of consumers trust a creator more than a traditional celebrity endorsement.

I love how social media is making things work for us — you don't have to be a celebrity to make it big in the creator world. You need to be committed to your craft and produce content regularly to keep your audience engaged. And the best part? Being yourself — that's what sets you apart from the crowd. As creators ourselves, we talk a lot about being authentic or crafting content that's true, but in the end, it's all about creating stuff that matters to you.
Check out an episode from Eli's podcast Miss Congeniality. 👇
If there's one thing I've learned from Eli, it's that being authentic and talking about things you enjoy is also a form of content — remember personal essays? If anything, this Carrie Bradshaw is a lot more relatable. So keep creating and pushing the boundaries. Who knows, you could be the next Eli Rallo!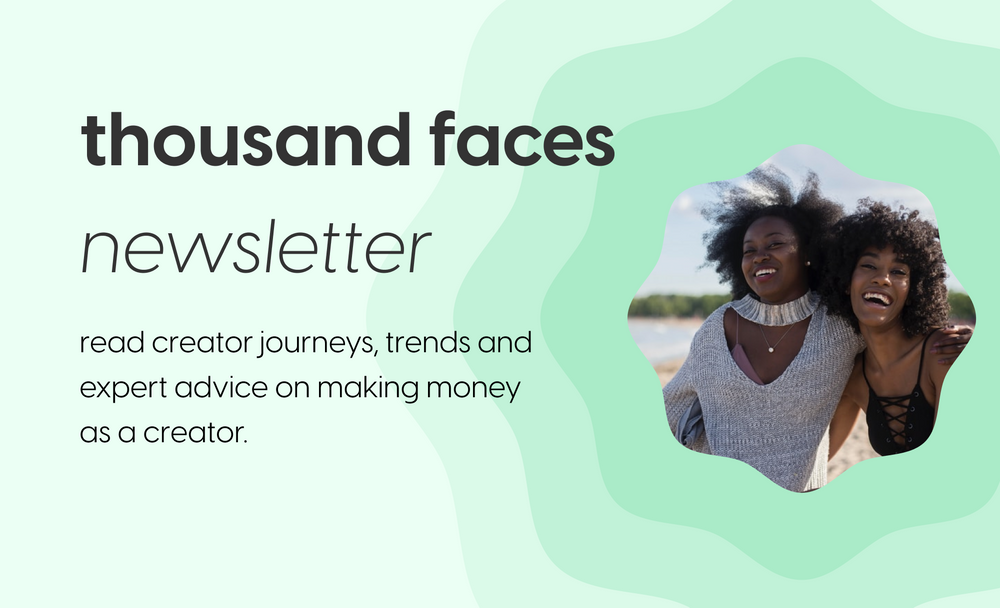 Thousand Faces Club - Newsletter
A biweekly newsletter on creator economy
Subscribe to newsletter