Today, we're bringing our conversation with Varun Duggirala, who hasn't only transformed the digital advertising landscape — he has also kickstarted it. We caught up with him to understand his early journey, but more importantly, his life as a creator. Varun calls himself a midlife crisis creator, and in this conversation, you'll learn why.
But First, Who's Varun Duggirala? 🤔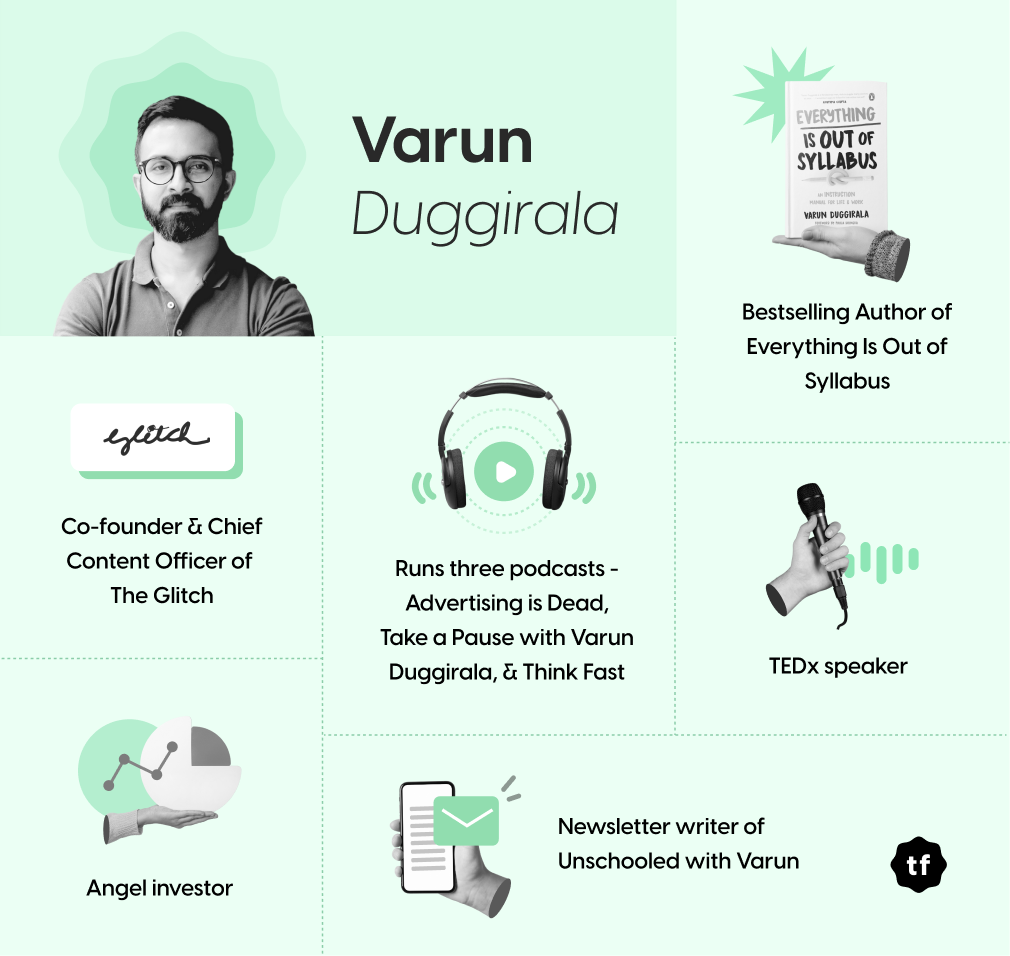 Now, let's unfold the conversation! 👇🏼
---
Thousand Faces Club: Why do you call yourself a mid-life creator?
Varun: It's because I've become an entrepreneur before becoming a creator; I realised I was creative when I was 36, and I'm 40 now. Up till that point, I've only handled business, operations, and logistics. Although I've produced content it was always for clients but in 2018, I started creating for myself. That was my peak mid-life too, which is why I call myself that.
Thousand Faces Club: You've been creating for over four years now. What pushes you to be creative?
Varun: I thoroughly enjoy podcasting! Although I've made videos, podcasting as a medium makes more sense to me as I don't play to a camera. I can sit in front of the mic and talk to someone new every week. It is like having a conversation. That excites and motivates me to create consistently.

Thousand Faces Club: Users and content creators have a unique bond, which makes users reach out to creators for advice. Do you think creators are responsible for advice?
Varun: Not really! A lot of people reach out to me for diet and fitness advice because I post fitness videos, but I'm not a certified trainer. I share stuff that helps me or enhances my mind, and when people seek mental health or career advice from me, I cannot advise, right? I can't offer a wrong answer. If you don't give yourself a mental line, it gets quite tricky. Unless you're a doctor or an expert, it's not fair to extend advice to users.
Read: Varun Duggirala on Life lessons, Hidden treasures & Self-reflection
Thousand Faces Club: Any tips on podcasting for young creators out there?
Varun: Figure out the four quadrants before embarking on the podcasting journey. 1: Why do you want to do this podcast? 2: Why are you the right person to do it? 3: What's your unique voice or take? And the fourth is the most important one: What is it that you'd never want to change, and what are you open to changing in your podcast? — These four things will help you plan for the future too.
Plus, figuring out how much time you could allocate to creating is also important. If you think you can allocate certain number of hours in a week, cut it down by half because realistically that's the amount of time we end up spending on creating as there's also life and work.

If you enjoyed reading this, you'll also enjoy watching the entire podcast here. 👇🏼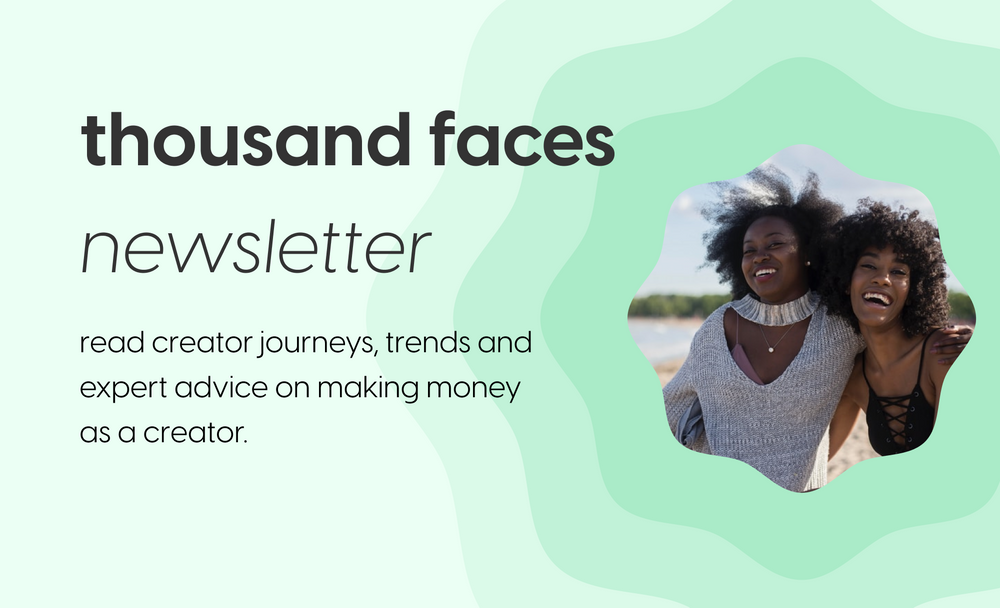 Thousand Faces Club - Newsletter
A biweekly newsletter on creator economy
Subscribe to newsletter