If you run a newsletter or are fairly active on Twitter, you might have come across Dylan Redekop, who runs Growth Currency.
We caught up with Dylan to learn more about his content and his journey as a creator. In today's Morning Rush, we're sharing just that. 👇
Who's Dylan Redekop?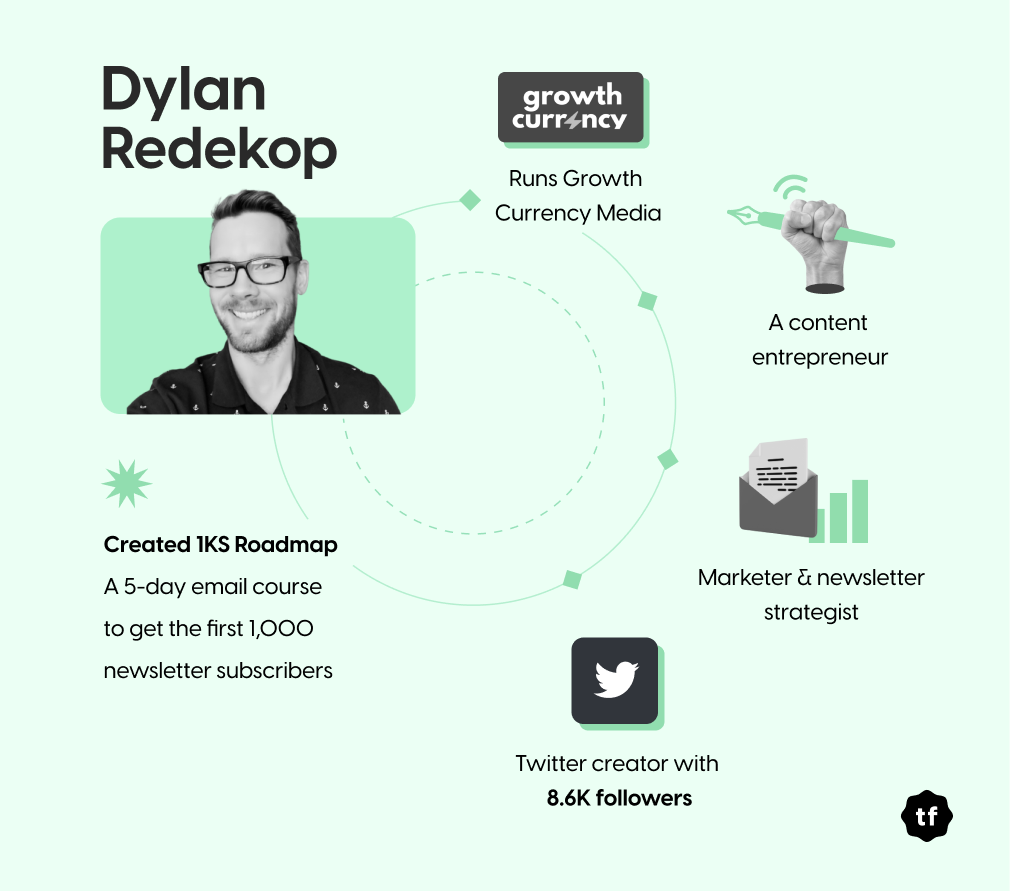 Let's jump into the conversation. 👇
---
Thousand Faces Club: Can you tell us about yourself and what made you start Growth Currency?
Dylan: I began Growth Currency (GC) after seeing the world changing rapidly during 2020. I heard about this thing called Substack, which allowed you to start and grow a newsletter and blog all in one platform. I knew the value of building an email list and the power of owning that distribution. I had started blogs in the past, but never really stuck with them, so I knew I'd have to do something different if I wanted to stick with this. I committed to publishing 100 weekly editions, with my first edition published in January 2021.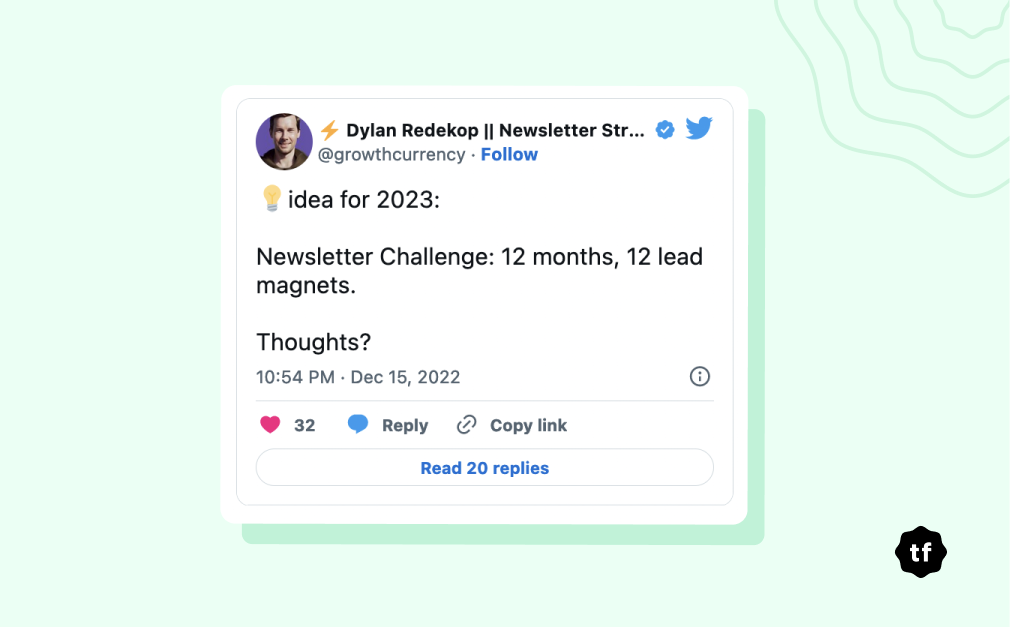 Thousand Faces Club: How did you get your first 1,000 followers?
Dylan: I tried so many things. I frequently discussed my newsletter on Twitter, promoting the content with subscription links in my bio. I joined several online communities in 2021 and forged relationships, which helped earn loyal support in the online space. I created a free 20-page lead magnet for starting and optimizing a Substack account and eventually turned it into a paid product. I appeared on various podcasts and did cross-promotions with other newsletters that shared readers with similar interests.
Thousand Faces Club: Sounds great! What does your content strategy involve?
Dylan: My content strategy is fairly simple and revolves around my weekly newsletter:
A weekly article (750-2000 words) that is posted on my website, Medium.com, and featured in my newsletter
A curated list of articles I share in my newsletter and reshare on social media
I use Twitter to promote content and often write a thread about the articles I publish
Thousand Faces Club: As a creator, how do you approach distribution, and how do you distribute Growth Currency?
Dylan: I believe distribution can be as simple as repurposing content on different platforms. I use Medium to leverage a social blogging network and drive newsletter subscribers. But I don't write a new article for Medium, I repurpose what I write for my website and newsletter. I also post on my old Substack account to leverage the network effects there. To be clear, I don't send newsletters via Substack, I just use their article posting feature.
Check out Dylan's post on Medium. 👇
Thousand Faces Club: What are the bottlenecks you face while building content or the newsletter?
Dylan: My main bottleneck is being a solopreneur trying to wear "all" the hats. I have to create content, manage the publishing schedule, advertisers, curated links, promotions, distribution, and growth. The challenge is that I'm doing this as a side business; I have a full-time job as a marketing director. My lack of time is by far the biggest bottleneck.
Thousand Faces Club: Yeah, that's a fair point! What are some of the biggest challenges that creators face today?
Dylan: Growing an audience and getting attention is probably the biggest challenge I see (and experience). There are constant algorithm changes, confusion about which platform to focus on to grow an audience, and so many content platforms and channels (audio, video, written) that it can be paralyzing.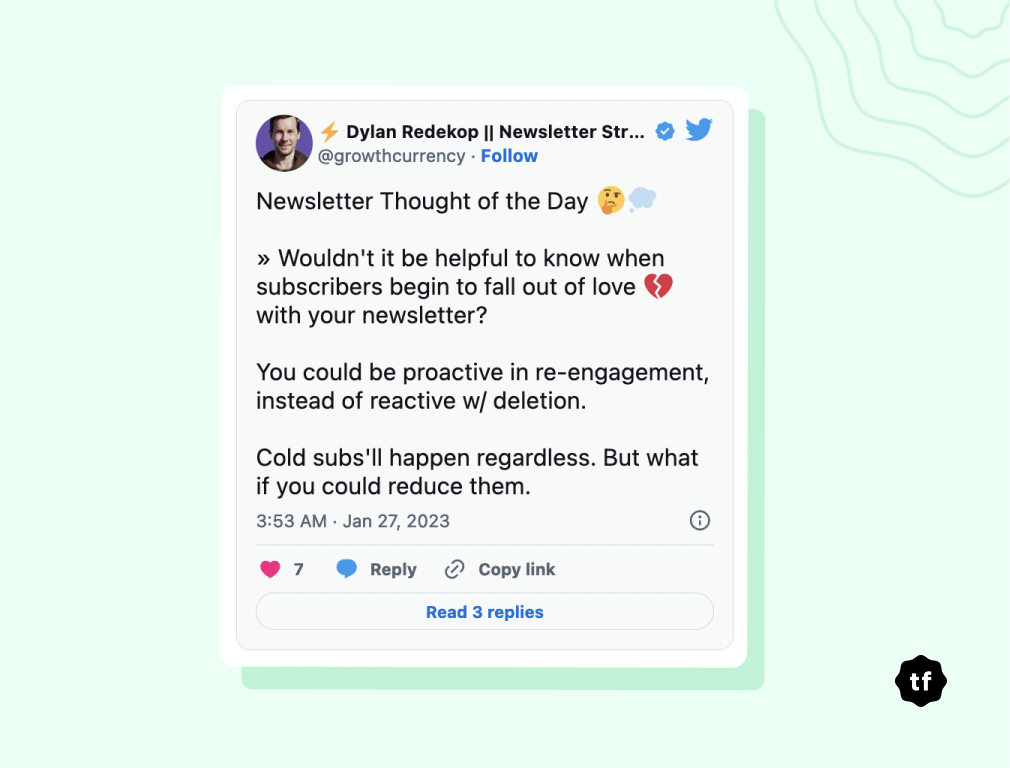 Thousand Faces Club: Right! How do you monetize your newsletter?
Dylan: I've been fortunate enough to monetize my newsletter with ads and sponsorships, primarily. I got my first newsletter ad through Swapstack, which paid $25. I only had ~650 subscribers then, but it validated the possibility of turning a newsletter into a small media business.
Thousand Faces Club: Got any advice for beginner newsletter creators?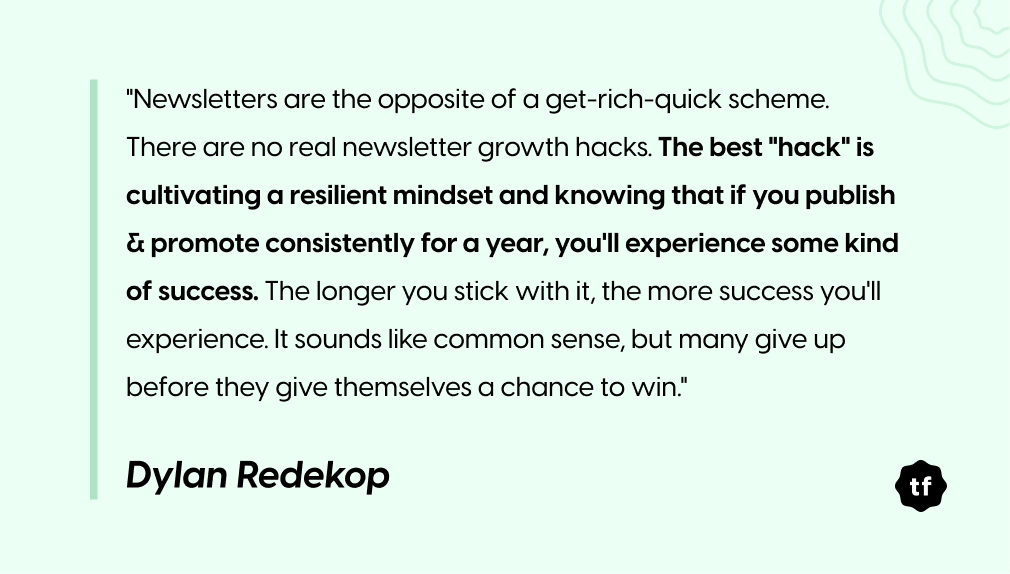 Thousand Faces Club: What does 2023 look like?
Dylan: Big things! I'm focused on growing the newsletter and creating a cohort to help newsletter writers publish regularly. I have a few other things up my sleeve, but they are still in planning mode, so I can't share too much right now.
You can follow Growth Currency here! 👇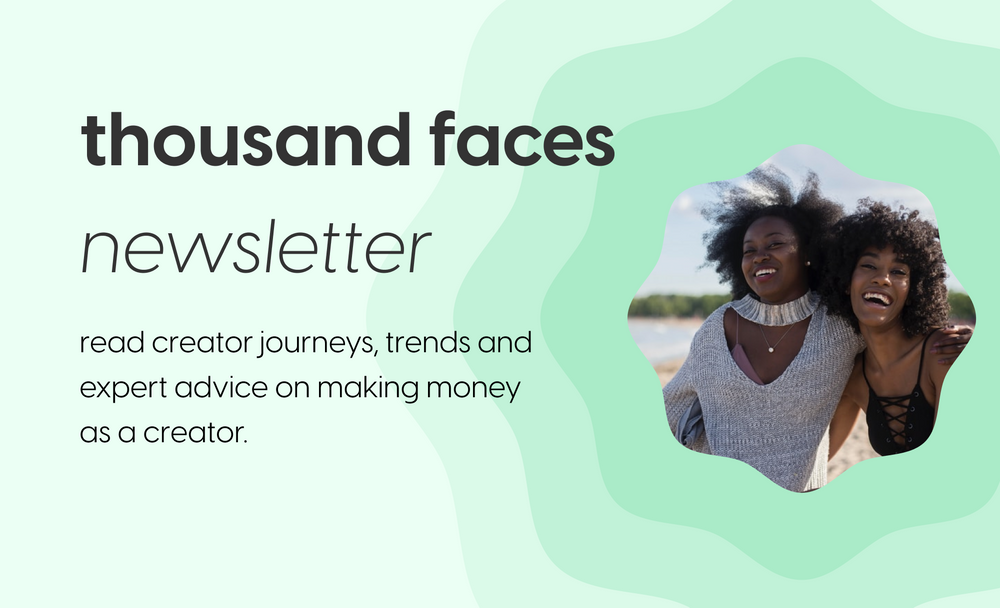 Thousand Faces Club - Newsletter
A biweekly newsletter on creator economy
Subscribe to newsletter